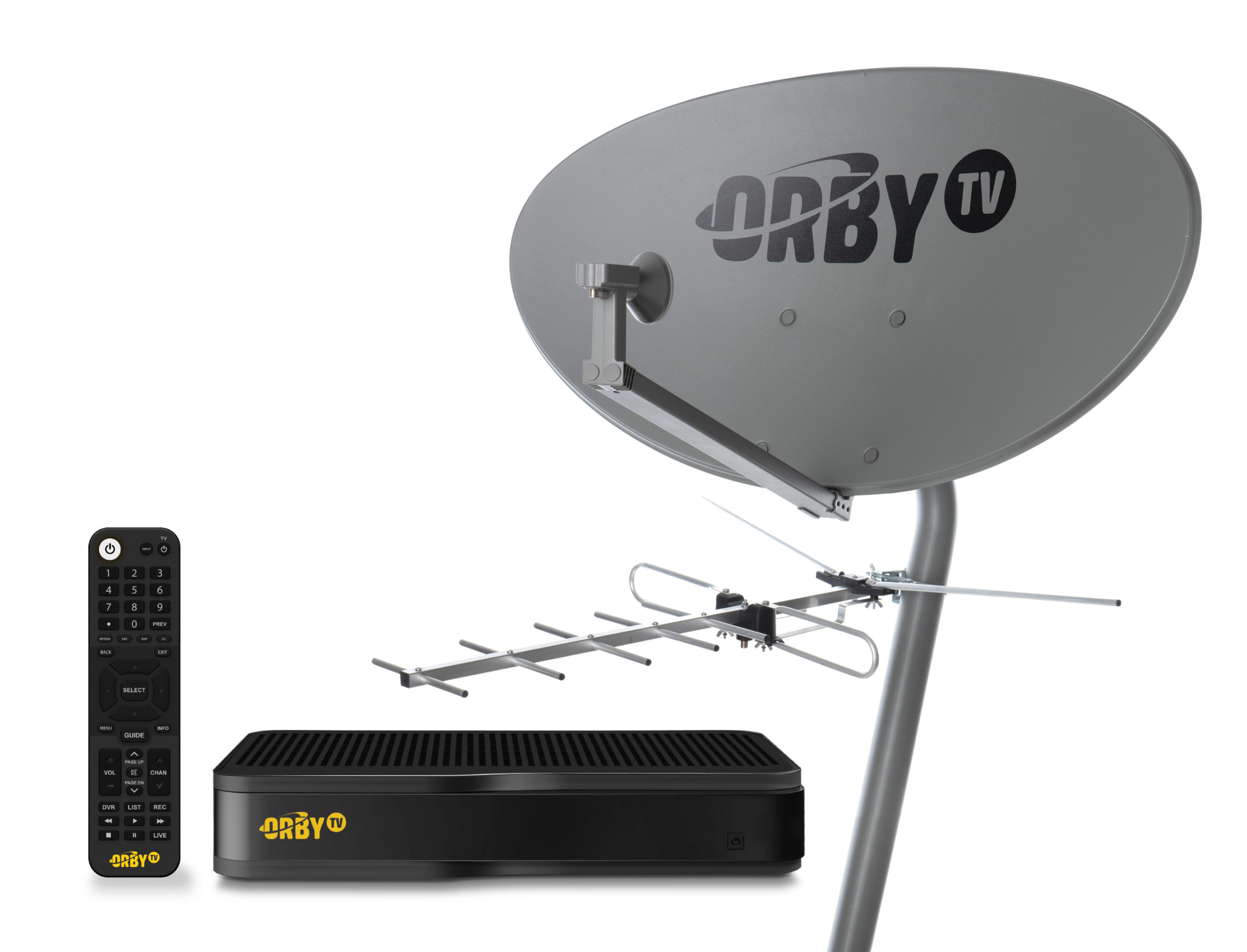 Slim satellite TV service Orby TV is offering new customers a huge incentive to switch away from traditional pay TV companies: Cheap installation.
For the next month, new customers who purchase a receiver through Orby TV's website or a retail partner like Best Buy or Target can have their setup professionally installed for $25 — a deep discount off the company's typical $150 rate. The price includes installation of a satellite dish and free over-the-air antenna and service to one room; each additional room costs $50 per room and requires a separate receiver.
Related: Orby TV sees solid growth since offering slim satellite TV service
Launched early last year, Orby TV offers slim pay TV packages comprised of channels from AT&T WarnerMedia (CNN, TBS, TNT, Cartoon Network), ViacomCBS (Comedy Central, CMT, Paramount Network, Nickelodeon) AMC Networks (AMC, IFC, Sundance) and Discovery Networks (Discovery, Animal Planet, OWN) for $40 a month, with the option to receive additional channels and Spanish networks for an extra $10 a month.
The service also sells premium subscriptions to HBO, Cinemax, Starz and Epix for an additional fee starting at $6 a month.  The company does not have agreements with Disney (ESPN, Disney Channel, FX, Freeform), Comcast (Bravo, USA, NBC Sports) or Fox (Fox Sports 1, Fox News).
Customers pay for their subscription when it starts — a prepaid model CEO Michael Thornton said Orby TV borrowed from the wireless phone industry. There are no long-term contracts and customers can cancel service at any time.
By paying for equipment up front, Orby TV is able to offer reduced costs compared to other satellite and cable companies. Receivers continue to work with the added antenna even if a customer cancels their pay TV package, giving users access to ABC, NBC, CBS, Fox and other broadcast networks free of charge, depending on where they live.
Orby TV is aggressively targeting those living in rural areas where lack of broadband Internet makes cable TV alternatives like AT&T TV Now and YouTube TV less viable.
The $25 installation deal is available from February 10 to March 9. It comes with a 30-day risk-free trial, though the company's fine print says any subscription fees paid for programming are non-refundable.