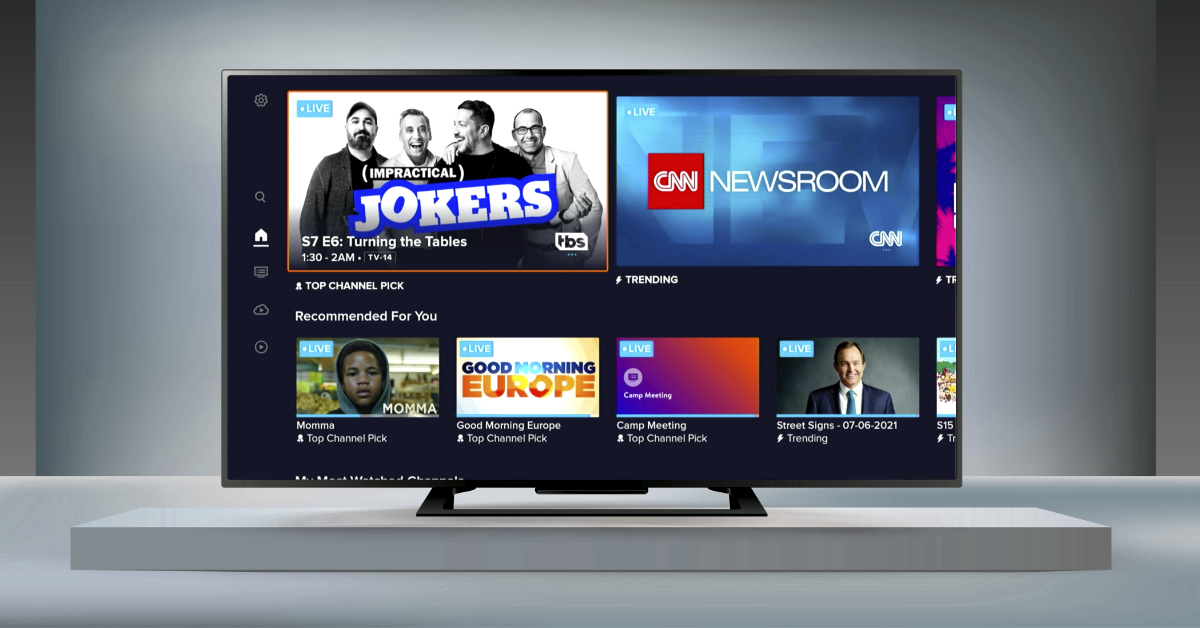 Dish Network's streaming TV service Sling TV is rolling out a new look-and-feel for users of Roku Ultra devices.
The new interface offers a redesigned home screen that focuses on personalized content for Sling TV viewers, the company says, along with containers for recordings and favorite shows.
The updated interface also contains an improved guide that allows users to sort channels alphabetically or filter streams by a number of formats, including news, sports, movies and children's programming.
The updated look-and-feel first started rolling out to users of Amazon Fire TV devices earlier this year, and Dish Network promised other Sling TV users would get access to the updated interface as time went on.
Now, the updated interface is available outside of Amazon's ecosystem for the first time, landing on the Roku Ultra starting today. The Ultra is Roku's top-of-the-line streaming device that offers access to video streams in 4K, Dolby Vision and HDR 10 where available. It retails for around $100, though it is often available for a discount.
Dish Network said other Roku users can expect to see the new interface roll out as an update to the Sling TV app "in the coming weeks." More devices, like those running Apple TV and Android TV (Google TV), should get the updated look-and-feel in the future, though Dish Network has not provided a timetable for when its update will be available for users of non-Amazon and Roku hardware.
Sling TV offers dozens of top-tier pay television channels from Comcast's NBC Universal (Bravo, USA, MSNBC, E!, some NBC stations), Fox Corporation (Fox Sports 1, Fox Sports 2, some Fox affiliates, Fox News), ViacomCBS (Comedy Central, BET, Nickelodeon, Smithsonian Channel), Discovery Networks, A+E Networks, AMC Networks (AMC, IFC, We TV, BBC America), and the Walt Disney Company (ESPN, Disney Channel, FX, FXX) starting at $35 a month.