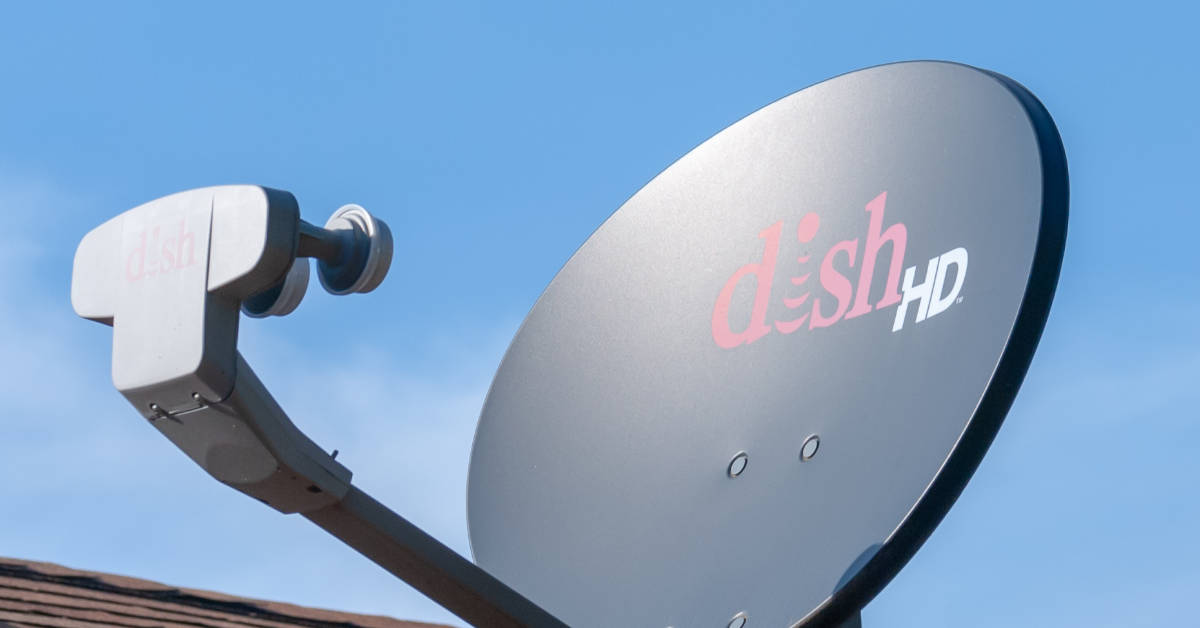 Dish Network says less than 10 million customers are paying for its flagship satellite service and streaming product Sling TV, a sign that the company's satellite erosion isn't being offset by gains in the streaming service that is expected to one day replace it.
It is the first time since 2004 that Dish Network has logged less than 10 million paying television subscribers across its products, according to a review of the company's quarterly earnings reports by The Desk, and is further proof that consumers are moving away from expensive cable and satellite packages in favor of cheaper streaming options — just not the one owned by Dish.
On Thursday, Dish said its satellite customer base fell to 7.42 million during its fourth financial quarter of 2022, down from the 7.61 million that was reported during the previous quarter. Sling TV subscribers dipped to 2.33 million, down from the 2.41 million reported toward the end of November 2022.
The figures were not surprising: Dish provided a sneak peek at its customer count when it filed a Form 8-K with the Securities and Exchange Commission last month.
Dish has been subject to the same ills that have befallen its main competitor, DirecTV, and cable television companies over the last few years: Programmers like the Walt Disney Company, TEGNA, Fox Corporation and Nexstar are demanding more money in exchange for the right to carry their channels on Dish, and that money is passed along to consumers in the form of higher bills.
Dish has been more aggressive than others in trying to prevent customers from experiencing higher fees: The company has opted to drop some channels when its contract to carry them expires. Most of the country's regional sports channels are no longer offered on Dish Network, with the company's executives saying they're too expensive to carry, and aren't watched by a majority of its customers.
But the company has also frustrated satellite subscribers by dropping local channels and national networks that they do watch. In October, a lapsed deal between the company and Disney saw the removal of Disney-owned ABC stations as well as the Disney Channel, ESPN, FX and National Geographic. The channels were restored in less than 48 hours; Dish announced a fee increase just a few weeks later.
Dish subscribers who live in markets where Standard General and Cox Media Group own one or more local stations have been without those channels for weeks under similar carriage disputes that are still unresolved. The issue means some customers have been unable to watch professional and college sports broadcasts on some of their local broadcast stations affiliated with ABC, CBS, Fox or NBC.
On a conference call with investors on Thursday, Dish CEO Erik Carlson said the company was hopeful it could reach a deal with broadcasters like Cox soon, but that their internal data showed the costs associated with providing some channels didn't justify the high fees programmers were demanding from them.
"We'd rather have the Cox stations than not," Carlson affirmed. "We're unfortunately caught in that particular piece of negotiation, and Cox has decided to put its customers in the middle of it — and I can't tell you when or if we will reach a resolution with Cox."
Sling TV has also complicated its programming strategy over the last few months: Once, customers were able to subscribe to Sling Orange with ESPN and Disney channels for $40 a month, or Sling Blue with Fox- and Comcast-owned broadcast and cable stations like Fox News Channel, Bravo, E! and USA for the same price (or, they could combine the two packages for $55 a month).
Now, Sling customers who live in certain metropolitan areas will pay $45 a month for Sling Blue or $60 a month for the combined Sling Orange-Blue tier of service. The price increase came after Dish said it would incorporate local ABC-owned stations into Sling Blue, which already included local Fox and NBC stations in major markets.
The combined Sling Orange-Blue package for customers who receive ABC, Fox and NBC stations is just $5 less than what YouTube TV charges for around 80 broadcast and cable channels. Unlike Sling TV, YouTube TV also offers NBC and PBS stations in a user's local market, as well as some regional sports channels. YouTube TV's base programming package costs $65 a month.
While customers may be frustrated by the lack of programming found on Dish and Sling TV, the company's executives seem unfazed by the problem that is driving subscribers away from their products.
"The fact of the matter is that any customer that wanted Cox from us is left," Charlie Ergen, Dish's co-founder and chairman, said on Thursday. "Now, it's a tax, if we put them back up."
Ergen said the tax isn't worth paying in an era where broadcast networks are pulling back on high-quality dramas and other programming, or reserving them for their own direct-to-consumer streaming services. Some, like Paramount Global, Comcast and Disney, have done just that with Paramount Plus, Peacock and Hulu.
"Our customers are going to find alternatives to the networks," Ergen affirmed. "Even the mainstay of professional football, which is probably the one mainstay they have, is readily available to a number of sources today…the next step in retrans is down, not up. And the broadcasters have a budget, and they have debt to pay, and they haven't got the memo yet."