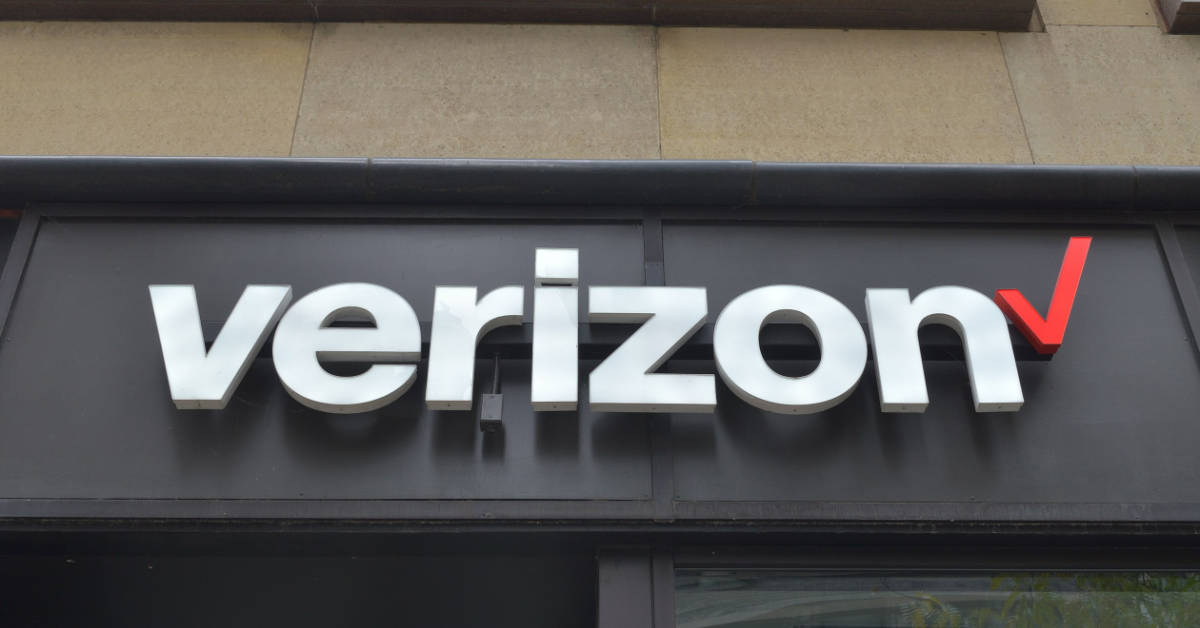 Verizon is offering nurses, teachers, members of the military and first responders special discount pricing on its two new unlimited wireless data plans.
The service tiers, called My Plan, offer unlimited 4G LTE and 5G wireless data along with various promotions and add-on perks, starting as low as $65 a month.
My Plan was introduced as an attempt to simplify Verizon's wireless data tiers — which, at one point, including as many as seven different post-paid options and several prepaid ones — with new and existing customers able to choose between two different plans to suit their needs.
Unlimited Welcome is the new name for Verizon's affordable wireless plan, which offers unlimited talk, text and data, starting at $65 a month plus taxes and fees. The plan limits video streaming to standard definition, and includes promotions for customers who bring their own devices.
Unlimited Plus is Verizon's new top-of-the-line unlimited wireless plan, which includes the same features as Unlimited Welcome but also offers access to Verizon's superfast 5G network called Ultra Wideband. It also comes with unlimited premium network access, bumps streaming video resolution to either high-definition or 4K and offers better promotions. It starts at $80 a month, plus taxes and fees.
According to a cheat sheet distributed to Verizon employees and obtained by The Desk, some customers will be able to score a deep discount on their service if they fall into one of several categories.
This is the so-called "cheat sheet" that @Verizon is offering to employees to help them sell customers on the new wireless tiers called "My Plan." Pretty straightforward, also includes discounts for some customers. pic.twitter.com/0hAygpdFNC

— TheDesk.net (@TheDeskDotNet) May 22, 2023
Teachers, nurses, members of the U.S. military and first responders (police, firefighters, paramedics) are eligible for discounts off Unlimited Welcome and Unlimited Plus. One line of service comes with a $10 discount, while 2 to 3 lines of service score a $25 discount. Four or more lines get a $20 discount.
Those discounts can save eligible customers big on their Verizon bill each month, or allow them to get free access to add-on perks like the Disney streaming bundle, Apple Music Family, a Walmart Plus membership or 100 GBs of mobile hotspot data. Each add-on perk costs $10 a month; for a full list of add-ons, click or tap here.
Customers are eligible for the discounts if the primary account holder falls into one or more category mentioned above. Eligibility is verified through the ID.me platform, and must customers are required to re-validate their eligibility once per year.
Here's a full list of eligible customers who can score a service discount for Verizon…
---
How to get a Verizon discount if you are a nurse
All nurses are eligible for a Verizon discount if they are currently-employed as a nurse in any of the following categories:
licensed practical nurse (LPN)
licensed vocational nurse (LVN)
nurse practitioner (NP)
respiratory therapist
Nurses will be verified through their National Provider Identifier (NPI) number, and must re-validate their eligibility once per year (Verizon will let eligible nurses know when it's time to re-validate).
New and existing Verizon customers who are nurses can verify their eligibility and apply for a service discount by clicking or tapping here.
---
How to get a Verizon discount if you are a police officer, firefighter or paramedic
First responders are eligible for a Verizon discount if they are the primary account holder and currently employed in an eligible profession, including:
Firefighter, emergency medical technician (EMT), paramedic and emergency medical services (EMS);
Local or state police officer, including local police, state troopers (including highway patrolmen), sheriff's and sheriff's deputies (including correctional officers employed by sheriff's offices);
Immediate next-of-kin, including spouse and children, of first responders who are designated as killed in action (a signed affidavit is required from the agency that employed the fallen first responder).
First responders who meet any of the above criteria can learn more about eligibility and apply for the first responder discount by clicking or tapping here.
Federal law enforcement agents — including those employed by U.S. Customs and Border Patrol, the Federal Bureau of Investigation, the U.S. Department of Justice, the Drug Enforcement Agency, the National Security Administration, the Federal Emergency Management Agency and others — are not eligible for the first responder discount, but may be eligible for discounts through Verizon's federal agency program.
---
How to get a Verizon discount if you are a teacher
Teachers and other educational support staff are eligible for a discount on their Verizon service if they are the primary account holder and are employed at one or more of the following:
Primary school (K-12)
Secondary school
Alternative education school
Trade school
College or university
In some states, Verizon requires a customer to provide an authentic teaching certification, which could make some educators ineligible for the discount. For more information on eligibility or to apply for the Verizon service discount for teachers, click or tap here.
---
How to get a Verizon discount if you are a member of the military or a veteran
Members of the U.S. Armed Forces, veterans certain family members are eligible for Verizon discounts if they are the primary account holder and are employed in any branch of the military, including:
U.S. Army
U.S. Air Force
U.S. Coast Guard
U.S. Marines
U.S. Navy
U.S. Space Force
Additionally, all military reserves and members of the U.S. National Guard are eligible for a service discount, as well as military cadets and veterans of the U.S. Armed Forces.
Gold Star Families are also eligible for Verizon discounts, but must provide a Department of Defense Form 214 (DD Form 214) to Verizon in order to confirm eligibility.
For more information on the Verizon discount for military members and veterans, or to apply for the discount, click or tap here.
---
How do I get a Verizon discount if I'm not otherwise eligible?
Verizon is constantly running deals on its unlimited wireless plans as well as the latest Apple iPhones, Apple Watch, Samsung Galaxy phones and Google Pixel phones. New customers can usually score an Apple iPhone or similar device for free when they agree to switch from AT&T or Verizon, and some current customers are also eligible for discounts when they add a new line of service to their account.
For the latest Verizon deals and discounts, click or tap here.
Still not seeing a deal, but want to stick with Verizon's network? Check out Visible, Verizon's prepaid wireless brand, which offers phone service starting at just $30 a month. Visible is known to run regular specials where the price of its unlimited talk, text and data plan drops to as low as $25 a month — a price that sticks with the customer for the life of their subscription. Even better, Visible runs on the same 4G LTE and 5G Network as Verizon (with customers of Visible Plus also getting access to the superfast, ultra-wideband network), which means Verizon customers who switch to Visible will get a great discount on their service without having to leave America's most-reliable network.