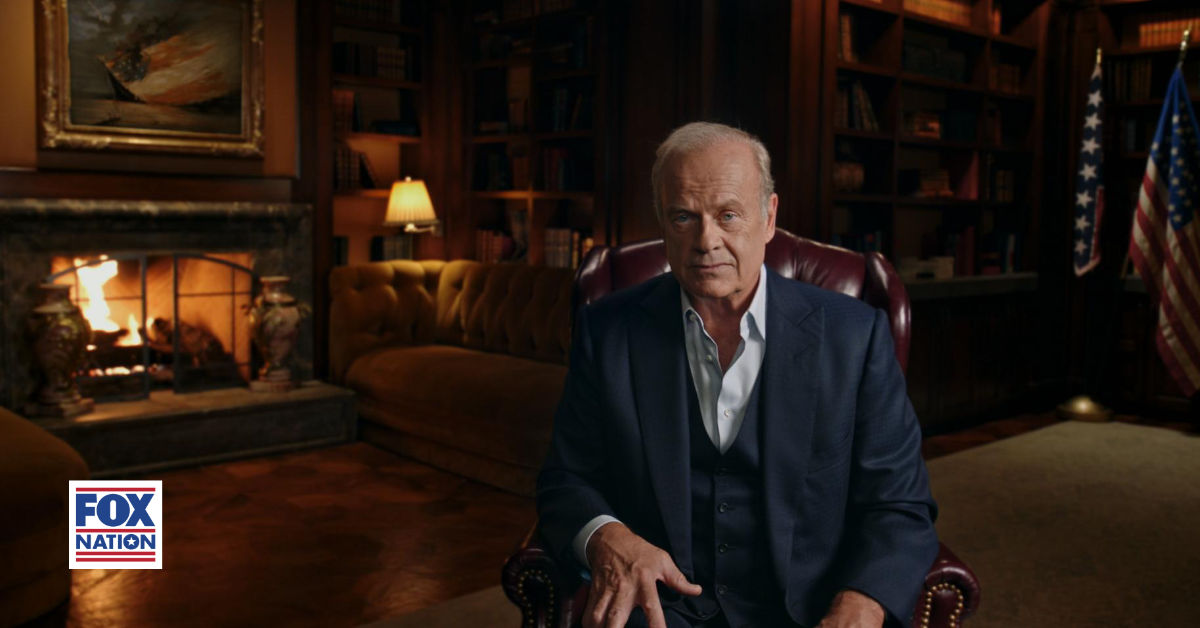 Fox News Media's streaming television service Fox Nation has reduced the price of its annual subscription during a limited-time spring sale event.
New customers who sign up for an annual plan to Fox Nation at this link will pay just $23.49 for their first year of service, more than 60 percent off the regular rate of $65 a year. Streamers can also take advantage of a seven-day free trial when they sign up for a monthly plan, which costs $6 per month.
The deal is even better for members of the military, veterans, firefighters, police and other first responders: Eligible streamers in any of these categories can get a free, one-year subscription to Fox Nation when they verify their status as an active-duty member of the military, veteran or first responder by using this link (verification is done through SheerID).
Fox Nation offers on-demand episodes of popular Fox News Channel prime-time programs, including "Tucker Carlson Tonight, "Hannity," and "The Ingraham Angle," along with original programs hosted by Tucker Carlson, Dan Bongino, Jesse Waters, Tammy Bruce, Nancy Grace, Greg Gutfield, Dana Perino, John Rich, Brian Kilmeade, Laura Logan and others.
The service also offers dozens of original programs that are exclusive to Fox Nation, including Kelsey Grammer's "Historic Battles for America;" "Yellowstone One-Fifty," hosted by Kevin Costner; Sharon Osbourne's "To Hell and Back," Roseanne Barr's stand-up special "Cancel This!" and a simulcast of TalkTV's "Piers Morgan Uncensored."
Last month, Fox Nation debuted a new docuseries called "Jussie Smollett: Anatomy of a Hoax" that offered the first television interview with Abimbola and Olabinjo Osundairo, the brothers who helped the "Empire" actor orchestrate a false hate crime. The series explored how the actor's early claims, now debunked, put pressure on an already-stressed Chicago Police Department, blemished the reputation of Cook County District Attorney Kimberly Foxx and exposed how the news media fumbled early coverage of a hate crime that wasn't.
Along with its video on-demand library, Fox Nation offers live access to streaming channels Fox Weather and LiveNow from Fox. Cable and satellite subscribers can also watch a live feed of Fox News with their pay TV credentials.Fox Nation is supported on most popular streaming television platforms, including Apple TV, Amazon Fire TV, Android TV (Google TV) and Roku, as well as Apple and Android-powered smartphones and tablets.