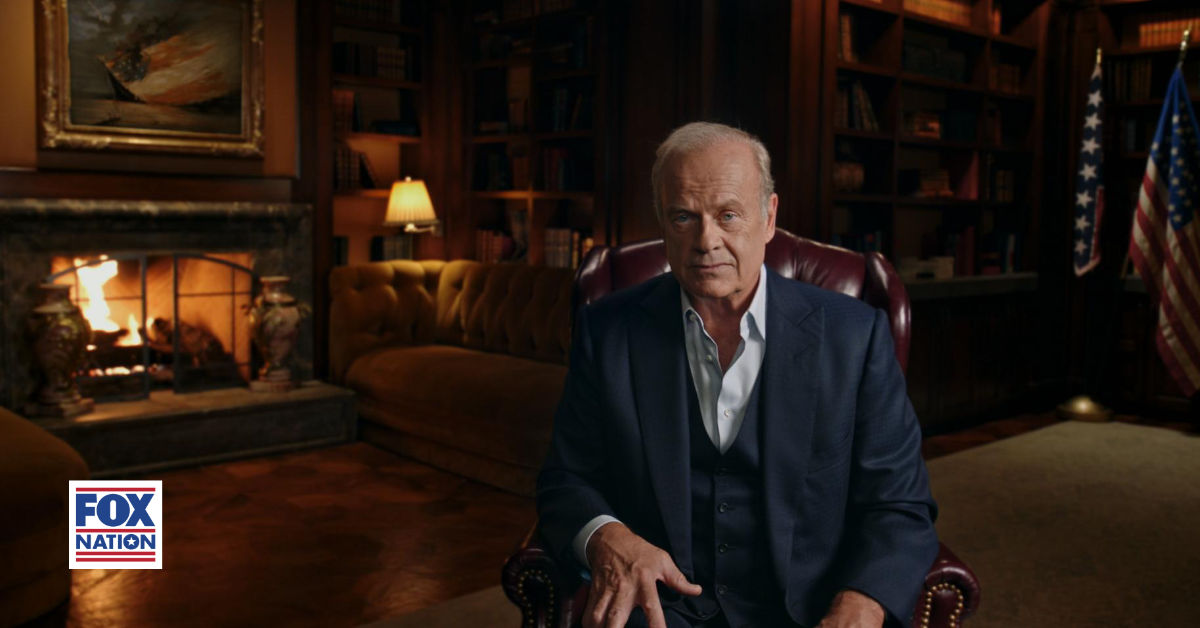 Acting legend Kelsey Grammer will return to television as the host of a new docuseries for Fox News Media, the company announced on Wednesday.
The show, called "Kelsey Grammer's Historic Battles for America," will debut on May 1 and will be available to subscribers of the premium streaming service Fox Nation.
"During the program, Grammer will take viewers on an inside look at eight key battles that left an indelible mark on this nation, spanning the American Revolution, the Texas Revolution, the Civil War, and the American Indian Wars," a Fox News Media spokesperson wrote in a press release on Wednesday.
The company says Grammer will take viewers on a guided tour of key battles in American history, "revealing the strategies that led to victory or defeat, the emotions, and inner workings of those who fought it, the decisions that led to battle along with the long-term consequences that resonate long after the conflict's end."
The docuseries will last for at least eight episodes, Fox News Media said, with the first three episodes focused on battles fought during the American Revolution.
"I am excited this show will provide the opportunity to share a historical look into some of the most important battles fought through American history, to remember those who fought them, and how they shaped our country," Grammer said in a statement.
Grammer is best known for playing psychologist Dr. Frasier Crane on the NBC sitcom "Cheers" and subsequent spinoff "Frasier." He is expected to revive his role as Frasier for a reboot of the spinoff show that will stream on Paramount Plus, though the show remains in pre-production, according to the website IMDb.
Grammer's other highlights include serving as the executive producer of the hit CW sitcom "Girlfriends," which aired from 2000 to 2020. His docuseries career most recently took him to Amazon, where he worked as an executive producer of the show "Phat Tuesdays: The Era of Hip-Hop Comedy."
Fox News Media says Grammer's now show will debut to Fox Nation subscribers on May 1. Fox Nation costs $6 a month or $65 a year, though streamerscan save by purchasing a two-year subscription for just $100.
Fox Nation can be purchased directly from the Fox Nation website and is available to stream on Roku, Amazon Fire TV, Apple TV and Android TV devices as well as on Comcast and Cox's X1-powered set-top boxes.
The new show continues a push by Fox News Media to incorporate more original programming into Fox Nation as it builds out the streaming service that was launched in 2018.
In March, the company said actor Kevin Costner would debut a docuseries focused on Yellowstone National Park. Costner currently stars in the leading role for Paramount Network's blockbuster hit drama "Yellowstone."
Last year, Fox Nation became the exclusive home of the reality series "COPS," which was rebooted after its run ended on the Fox Broadcasting Network.