Audacy
Audacy (formerly Entercom) [$AUD] is a national broadcast company that primarily owns local AM and FM radio stations in the United States.
Audacy consists of legacy Entercom stations and stations formerly owned by CBS Radio. The company also operates streaming service Radio.com. Audacy is based in Philadelphia, Pennsylvania.
The Sacramento County Coroner has completed an investigation into the death of a beloved radio personality.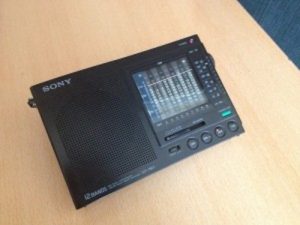 A new radio station could launch in Sacramento as early as next year on a FM spot once occupied by a legacy broadcaster with a storied past.
Entercom has pulled more than 200 stations from the TuneIn radio platform in a push to drive more listeners toward its Radio.com service.