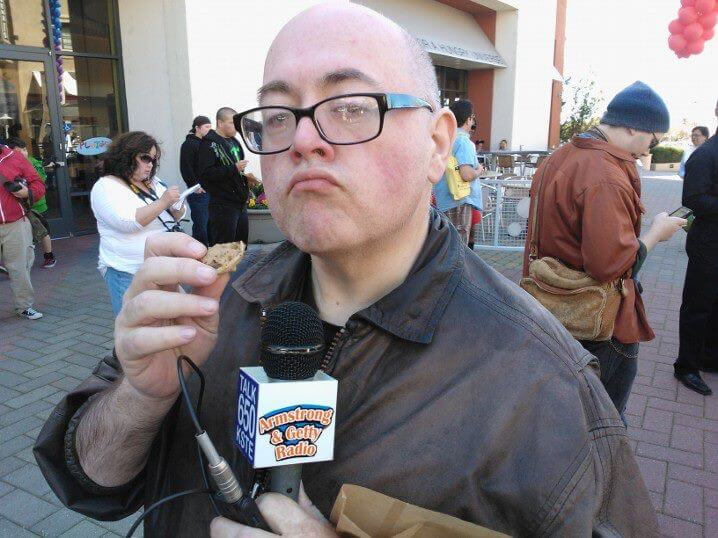 A Montana radio host who previously served as a producer for a popular Sacramento-based morning show was the subject of a criminal investigation in Los Angeles prior to his death in November.
Dominick Brascia was targeted by detectives following a complaint in which the radio personality was accused of sexual assault against a minor, two sources confirmed to The Desk in December. The sources, which include a person connected with the Los Angeles Police Department, declined to be named due to the sensitive nature of the investigation.
In 2017, Brascia had been accused of molesting former actor Corey Haim when the star was a child, a claim raised during a taping of the "Dr. Oz" show by Haim's mother. Haim died in 2010. Brascia, who had earlier accused actor Charlie Sheen of the same conduct, denied the claim.
A request sent by The Desk to the Los Angeles Police Department for records related to Brascia was denied last month. In a letter explaining the denial, a police spokesperson said records that fell under the request were not being disclosed because they were "properly part of an investigative file." In California, law enforcement records are exempt from disclosure if they relate to open investigations.
The agency did not say the investigation involving Brascia was related to the Haim case, but a police source confirmed to The Desk that Brascia was the target of the investigation. The investigation will continue despite Brascia's death because others individuals are the subject of police scrutiny in the same matter, the source said.
Brascia died in late November, according to published obituaries that ran in several New York-based newspapers. Immediately before his death, Brascia worked for Bozeman, Montana-based KMMS (1450 AM) where he hosted a morning talk show. Before arriving in Montana, Brascia worked as a producer for the "Armstrong and Getty" show produced by Sacramento-based KSTE (650 AM); he was fired from the station due to "personality conflicts," people at the station said. The hosts of the morning program described Brascia as troubled and "litigious" in a memorial segment after his death.
It was not clear if Brascia knew he was the subject of a criminal investigation and, if so, whether he disclosed the case to his employer. Scott Souhrada, an executive with KMMS parent company Townsquare Media, did not return an inquiry from The Desk by publication time. In a statement following Brascia's death, Souhrada wrote that the radio personality "was passionate about his show and cared deeply about his audience."
The Desk: Dominick Brascia, former Sacramento radio producer, dies at 61