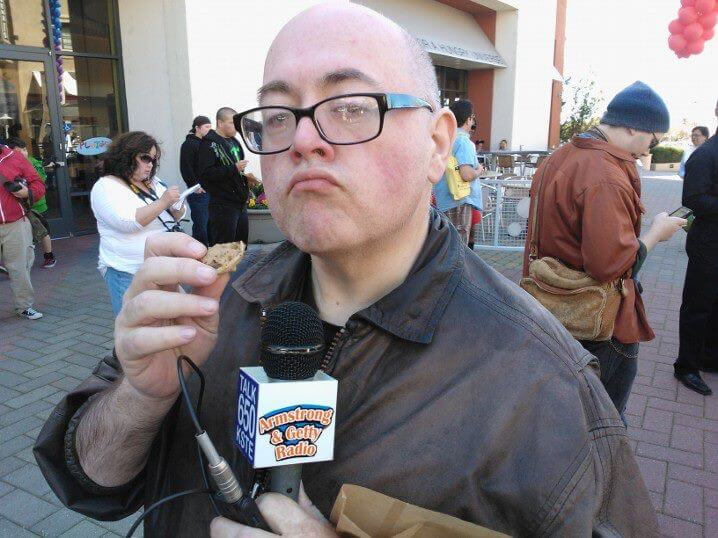 Dominick Brascia, a former actor and Sacramento-area radio show producer who recently found himself on both ends of a heated scandal surrounding an alleged celebrity child sex abuse case, died at his Montana home last month from natural causes.
Brascia was 61.
Brascia was born and raised in on Staten Island in New York where he graduated from high school and later pursued his career in acting and directing. His most prominent role was that of Joey in the 1985 horror film "Friday the 13th: A New Beginning." He also appeared in numerous television shows, including a 1987 pilot about a movie theater called "The Popcorn Kid" and an episode of the NBC sitcom "Night Court."
When his acting career fizzled, Brascia found moderate success as a programmer, producer and occasional on-air host for several mid-market radio stations, including Sacramento-based KSTE (650 AM) where he worked as the executive producer for the regionally-syndicated "Armstrong & Getty" morning program.
Brascia's frequent disagreements and personality conflicts with station staffers led to his dismissal by KSTE's parent company iHeartRadio, according to insiders familiar with his work at the station. Months after his firing, he hosted, produced and distributed a podcast called "Dominick on the Air" from a kitchen table in his apartment.
Eventually, Brascia moved to Montana, where he relaunched his podcast into a morning show for Bozeman-based talk station KMMS (1450 AM).
Between gigs, Brascia was thrust into the national spotlight when the National Enquirer printed an interview where he alleged Canadian actor Corey Haim had been sexually abused by Charlie Sheen when Haim was 13. Brascia and Haim had worked together on the film "The Lost Boys," and Brascia said he and Haim had enjoyed a lengthy friendship in the years that followed the film's release (Haim died of complications from pneumonia in 2010).
Sheen denied Brascia's allegation, going so far as to sue the National Enquirer over the interview. The lawsuit was settled earlier this year.
Things became more complicated when  when Haim's mother appeared on the "Dr. Oz" talk show with her own allegation that the alleged molester was really Brascia and not Sheen. Brascia adamantly denied the allegations; he eventually went into digital seclusion shortly afterward, locking his Twitter account and hiding his Facebook from public view.
KMMS, where Brascia worked during the scandal, received what one station insider described as a "mountain" of emails and letters that criticized the station for keeping Brascia on the air following the allegations.
But they did, and within days of his passing, station officials said they were going to miss him.
"It was evident from listening to his show, and from internal conversations, that Dominick was passionate about his show and cared deeply about his audience," Scott Souhrada, an executive with KMMS parent company Townsquare Media, said in a statement.
It was not clear if Brascia was survived by any immediate family. His funeral service was held in Staten Island earlier this month.
Disclosure: The author of this post was an acquaintance of Brascia.