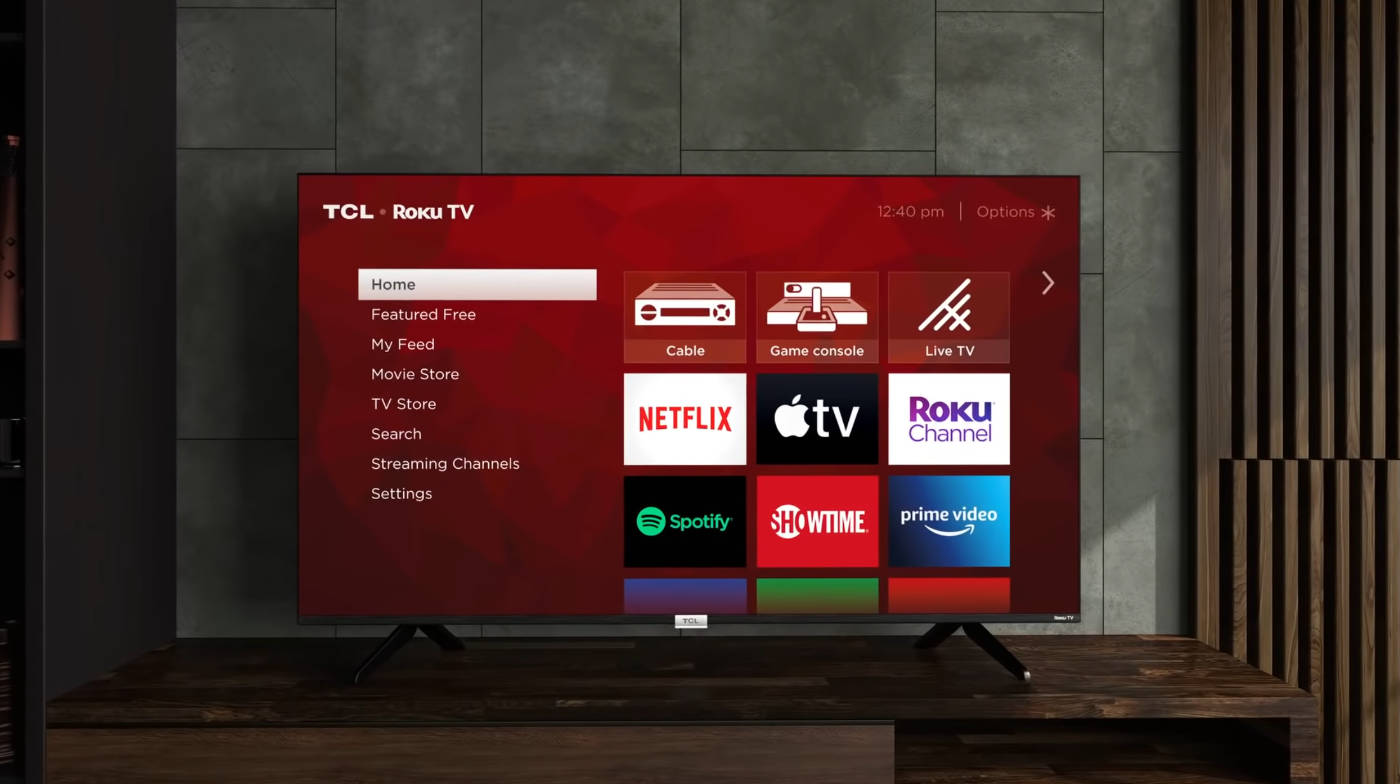 Budget electronics company TCL announced a ton of new products at the Consumer Electronics Show earlier this month, including new Roku- and Android-powered TV sets that are expected to hit store shelves later this year.
For more than a few years, TCL has been offering smart TV sets powered by Roku's operating system at rock-bottom prices, with some sets going for as little as $100 when on sale.
This year, TCL says it will offer major upgrades to its line of Roku-powered smart TV sets, including a new series powered by its new mini-LED technology called OD Zero.
Mini-LED is an emerging technology that improves on commonly-available and cheaply-priced LED flat screen displays. Mini-LED uses smaller light diodes compared to regular LED displays, which allows for more "local dimming" zones that improves contrast and clarity, including deep blacks and vibrant colors.
Mini-LEDs are a cheaper alternative to OLED, a display technology where each individual pixel is powered by its own light source. OLED technology is considerably more expensive than mini-LED and far costlier than cheap LED panels.
TCL is promising its OD Zero mini-LED screens will have thousands of local dimming zones, which it calls "Contrast Control Zones," for better balance of brightness, contrast and color. The company also said its engineers have figured out a way to eliminate the space between the mini-LED lights and the panel itself, which should result in even flatter displays for its smart TV sets.
Most of TCL's spec bumps will come to the company's line of Roku-powered TV sets. But TCL is also shipping sets powered by Android TV, an open source standard pushed by search engine giant Google.
Starting this year, TCL says its new and existing line of Android TV-powered sets will receive a revamped home screen powered by the new Google TV software. The software was first introduced through the Chromecast with Google TV streaming device last year.
The changes are a big deal for TCL as the company pushes forward in its mission to offer top-tier smart TVs at budget-friendly prices. Its strategy seems to be working: According to TCL executives, the company is the second-best selling brand of smart TVs in the United States and the third-best selling brand in Canada.
Earlier this month, Roku said its operating system powered more smart TVs in the United States and Canada than anyone else — and there's no doubt it was helped in large part by TCL.