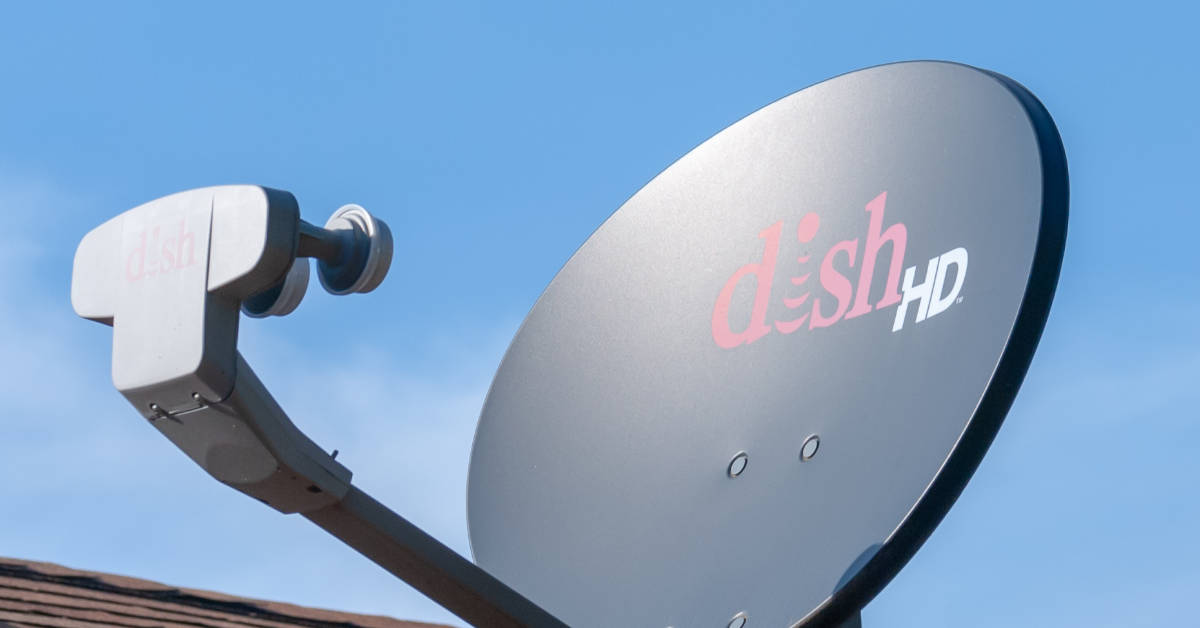 Dish Network customers in nearly two dozen metropolitan areas have lost access to more than 30 local broadcast stations that are controlled by Nexstar Media Group.
The stations include more than two dozen stations owned by Mission Broadcasting that are operated by Nexstar under a local marketing agreement, and two stations owned by White Knight Broadcasting that are controlled by Nexstar under a similar arrangement.
Dish's contract with Nexstar for the Mission and White Knight stations expired on December 27, but the two sides were able to negotiate a temporary extension to keep the channels on Dish's satellite service through the start of the new year.
That temporary agreement ran out on Friday, and Dish was forced to drop the channels, accordingly.
The Mission-owned channels that are affected by the blackout include:
KAMC (Channel 28, ABC) in Lubbock
KASN (Channel 38, CW) in Little Rock
KASY (Channel 50) in Albuquerque
KCIT (Channel 14, Fox) in Amarillo
KFQX (Channel 4, Fox) in Grand Junction
KHMT (Channel 4, Fox) in Billings
KJTL (Channel 18, Fox) in Wichita Falls
KLRT (Channel 16, Fox) in Little Rock
KLJB (Channel 18, Fox) in Davenport
KMSS (Channel 33, Fox) in Shreveport
KODE (Channel 12, ABC) in Joplin
KOLR (Channel 10, CBS) in Springfield, Missouri
KPEJ (Channel 24, Fox) in Midland, Texas
KRBC (Channel 9, NBC) in Abilene
KRWB (Channel 21, CW) in Roswell
KSAN (Channel 3, NBC) in San Angelo
KTVE (Channel 10, NBC) in Monroe, Louisiana
KWBQ (Channel 19, CW) in Albuquerque
WAWV (Channel 38, ABC) in Terre Haute
WFXP (Channel 66, Fox) in Erie
WLAJ (Channel 53, ABC) in Lansing
WNAC (Channel 62, Fox) in Providence, Rhode Island
WPIX (Channel 11, CW) in New York City
WTVO (Channel 17, ABC) in Rockford
WTVW (Channel 7, CW) in Evansville
WUTR (Channel 20, ABC) in Utica
WVNY (Channel 22, ABC) in Burlington, Vermont
WXXA (Channel 23, Fox) in Albany
WYOU (Channel 22, CBS) in Wilkes-Barre
Two White Knight stations — KFXK (Channel 51, Fox) in Longview, Texas and WVLA (Channel 33, NBC) in Baton Rouge — are also impacted by the issue.
As is typical, the dropped channels are the result of a carriage dispute between Dish and Nexstar over fees. Cable and satellite companies like Dish are typically required to pay programmers like Nexstar for the right to offer broadcast channels to customers; those fees are then passed on to subscribers through their bills.
For the last few years, Nexstar and other programmers have asked distributors like Dish to pay more for the privilege of carrying their channels. To keep costs low for customers, Dish and other companies have started to reject these requests, which leads to programming blackouts for customers.
"Both programming groups rejected Dish's contract extension offers to keep programming available for customers while we continue to negotiate," Brian Neylon the group president at Dish, said in a statement on Friday. "We're disappointed Mission and White Knight have chosen this course of action. The demanded fees are unreasonable given that Mission and White Knight's viewership on Dish have significantly declined over the past three years, indicating that many viewers have moved to other channels for programming they prefer."
Nexstar is already in a similar dispute with Dish's rival DirecTV over fees, with Mission channels pulled from that platform three months ago. WPIX was also briefly dropped from Comcast systems in the greater New York City area over a carriage issue that was part of a broader legal dispute between the cable provider and Nexstar over its control of the station.
Dish customers who are affected by the issue typically can receive the missing channels for free by installing a quality, over-the-air antenna on the appropriate connector found on the back or side of their TV set.
Satellite subscribers who live too far away from their local broadcast towers, or who can't receive signals reliably because of terrain or other issues, can usually get missing channels on a streaming service. Vidgo ($60 a month) offers live access to ABC and Fox stations in most areas, while the premium versions of Comcast's Peacock ($10 a month) and Paramount Plus ($10 a month) offer live feeds of local NBC and CBS stations.
Customers who want access to their live ABC, NBC, CBS and Fox stations from a single platform have a few streaming service available as well, including YouTube TV ($65 a month) and the sports-centric Fubo TV ($70 a month), both of which offer free trials.
Stay on top of carriage disputes involving these companies and others at www.carriagedispute.com.