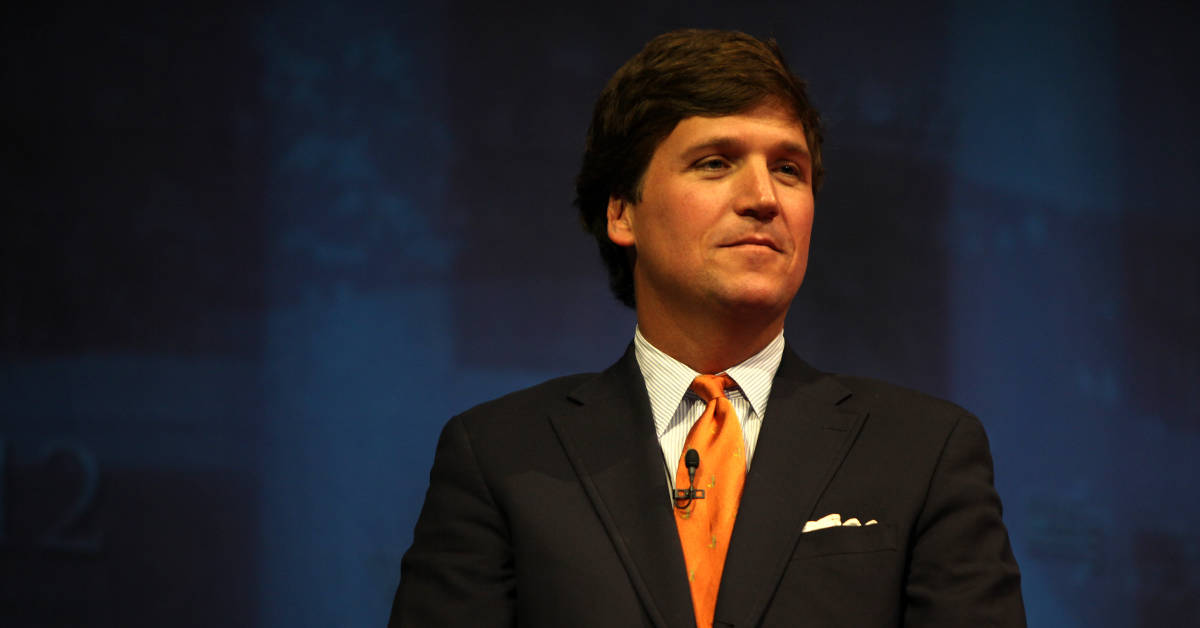 Right-of-center news and commentary channel The Blaze is bringing former Fox News host Tucker Carlson back to television, but only for a limited time.
On Tuesday, the channel said it will broadcast live from the 2023 Family Leadership Summit starting later this week, which Carlson is moderating.
The broadcast coverage will include Carlson's interviews with Republican presidential candidates during the event. Confirmed attendees include former Vice President Mike Pence, South Carolina Senator Tim Scott, Florida Governor Ron DeSantis, former South Carolina Governor Nikki Hailey, entrepreneur Vivek Ramaswamy and former Arkansas Governor Asa Hutchinson.
The conversations will be available through the Blaze TV app as well as the channel's YouTube profile.
After the event, Carlson will sit down with Glenn Beck, a former Fox News colleague and founder of The Blaze's parent company Blaze Media, for a one-on-one interview. The televised conversation will be available only to subscribers of Blaze TV, which costs $10 a month or $100 a year.
The panel interviews will be the first time Carlson has appeared on television as a host or interviewer in three months. In April, Carlson was fired by Fox News Media, the parent company of Fox News, after text messages and other records showed him disparaging some Fox executives and on-air talent during the 2020 presidential election. The records were unearthed during a defamation case brought against Fox by Dominion Voting Systems, which Fox settled one week before Carlson's termination.
Since his firing, Carlson has launched his own self-produced commentary show that is mainly distributed through his personal Twitter account. Last month, an attorney representing Fox sent a letter to Carlson's legal representatives complaining that the web show violated certain terms of his contract with the network, which is still in force despite his departure.
The contract contains a number of requirements, including one that demands Carlson make his television work exclusive to Fox. It wasn't clear if Carlson's appearance on The Blaze was going to cause additional problems on this front.
The Blaze will begin covering the 2023 Family Leadership Summit on Friday, July 14 at 10 a.m. Eastern Time.