Move over, cable TV: The streaming services are having their moment.
Friday is National Streaming Day, a commercial holiday that celebrates all things streaming. Thousands of movies and TV shows are available on a wide variety of streaming services — some that offer commercial-free access to blockbuster hits, others that cater to niche viewers who are looking for something a little different.
Streaming services are offering some of their best deals for National Streaming Day. Here are some of the best deals, discounts and plans for customers who are looking to check out or add a new streaming service.
Philo
Philo, in and of itself, is already a great deal for streaming viewers: The service offers more than 60 live-streaming pay TV networks from companies like Paramount Global (Comedy Central, MTV, Nickelodeon, BET), Warner Bros Discovery (Discovery Channel, Animal Planet, HGTV, Food Network), AMC Networks (AMC, IFC, We TV, BBC America), A+E Networks (A&E, History Channel) and others for $25 a month. The channels come bundled with an unlimited cloud-based DVR that saves TV shows and movies for a full year as well as a robust video on-demand library that includes access to thousands of hours of content.
But this is National Streaming Day, after all, and Philo is not missing out on the opportunity: Right now, new customers can get $10 off their first month of service by signing up with the code "STREAM." Those new customers will still be able to take advantage of Philo's generous 7-day free trial. To make things even better, the same discount is offered to customers who are currently on Philo's 7-day free trial when they add the code "STREAM" to their account.
To sign up for Philo using the code word "STREAM," click or tap here. The code is valid until May 31.
Customers of T-Mobile with an eligible postpaid plan can score an even better deal from Philo: $10 off their service every month for a full year. For more information on this discount, click or tap here.
Paramount Plus
The service formerly known as CBS All Access has improved by leaps and bounds since the broadcaster CBS merged with the cable programmer Viacom: The relaunched Paramount Plus offers on-demand access to thousands of current and classic movies and TV shows from CBS, CBS News, Smithsonian Network, MTV, Nickelodeon, Comedy Central, BET and Paramount Pictures. A licensing deal with Epix brings MGM movies and Epix original shows to the streaming service as well, unlocking even more content for streamers to watch.
Paramount Plus is also the exclusive streaming partner of the UEFA Champions League, Concacaf, the National Women's Soccer League and a handful of other soccer franchises, making hundreds of soccer matches from around the world available to streamers.
Paramount Plus offers two tiers of service: A $5 a month subscription supported by advertisements and a $10 a month premium subscription that offers commercial-free on-demand content. The $10 a month tier also unlocks a live feed of a customer's local CBS station (where available), which allows viewers to watch local news, sports and prime-time content in real time from supported smartphones, tablets and smart TV device.
Paramount Plus offers an extended free trial of its service, so streamers can try before they buy. To grab a free trial of Paramount Plus, click or tap here.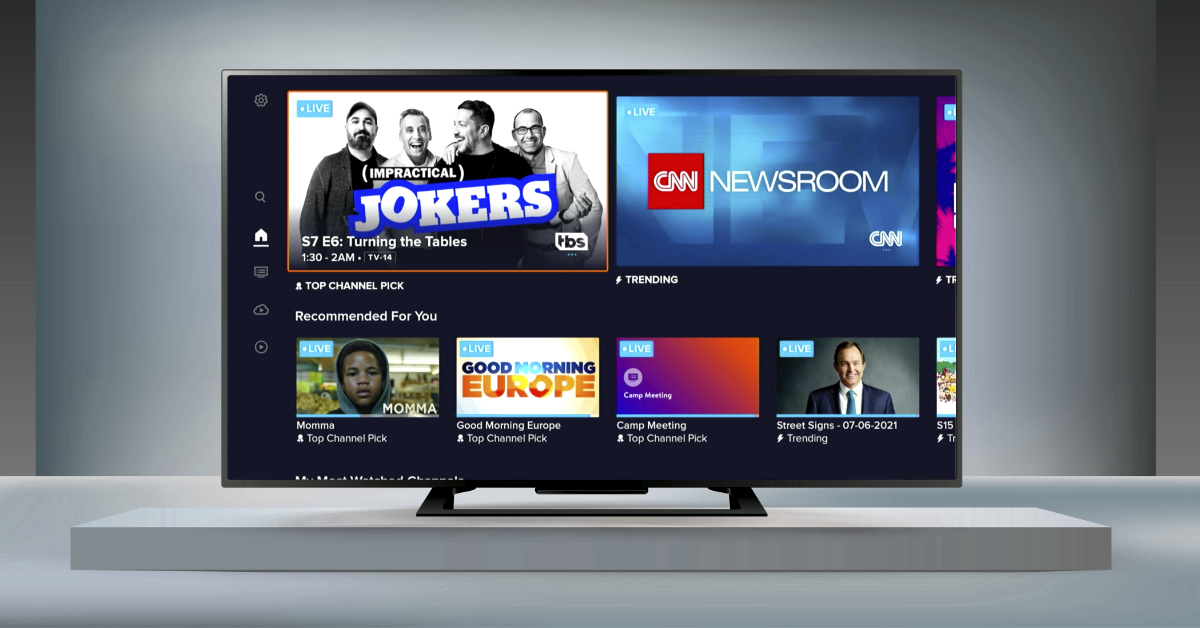 Sling TV
Dish Network-owned Sling TV was one of the first streaming pay TV services on the market. To this day, it offers a great mixture of general entertainment, news, lifestyle and sports content from national programmers like the Walt Disney Company (ESPN, Disney Channel), Fox Corporation (Fox Sports 1, Fox News), Paramount Global (Comedy Central, CBS Sports, MTV, Nickelodeon), Warner Bros Discovery (Cartoon Network, Discovery Channel, Animal Planet, TNT, TBS, CNN) and more for just $35 a month.
This National Streaming Day, Sling TV is sweetening the deal by offering new customers a 50 percent discount off any plan for their first month of service and a free upgrade to its DVR Plus perk — no code required.
But that's not all: For a limited time, Sling TV is also including free access to the premium movie network Showtime for one month, which unlocks more than a half-dozen live streams of Showtime (including the east and west coast feeds of Showtiem as well as Showtime 2, SHOxBET, Showtime Next and Showtime Women) along with Showtime's robust video on-demand library of original TV shows, documentaries and licensed movies.
It doesn't stop there: Sling TV is also offering new customers one full month of premium movie network Starz for free, which unlocks live feeds of the Starz and Starz Encore movie channels as well as the full video-on demand library of both Starz and Starz Encore.
To get all of Sling TV's National Streaming Day discounts and perks, click or tap here.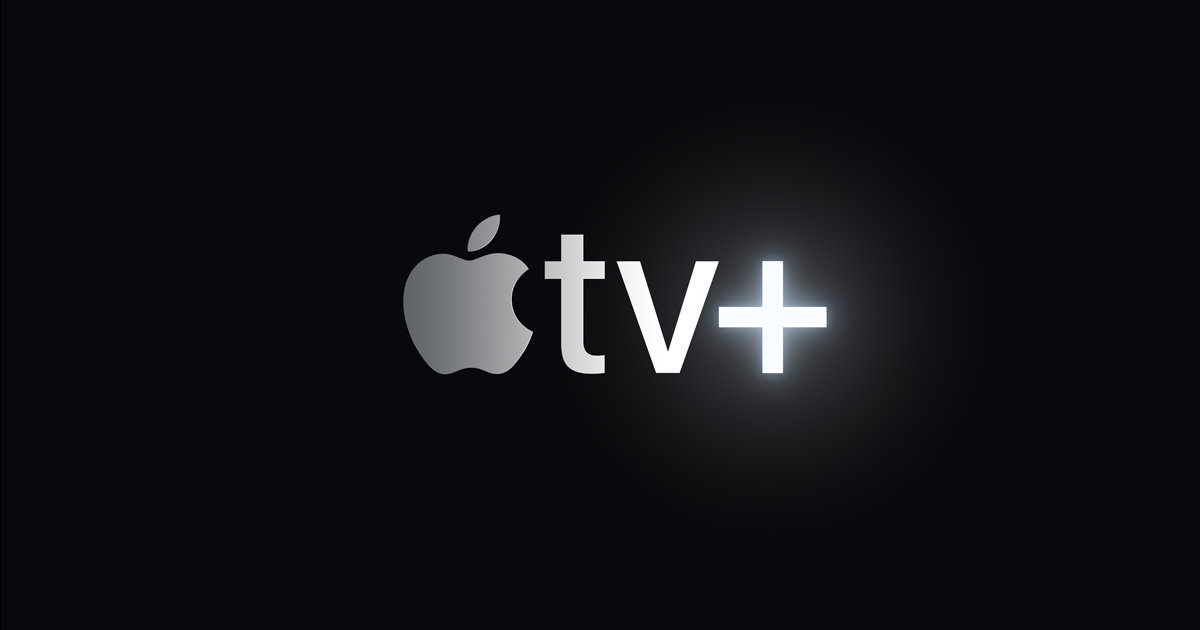 Apple TV Plus
When Apple TV Plus first launched nearly three years ago, it didn't offer much in the way of content. But times have changed, and Apple TV Plus is now one of the best — and cheapest — streaming services offering original movies and TV shows to suit just about everyone.
The streaming service is best known for its critically-acclaimed, award-winning soccer comedy "Ted Lasso." But it would be a mistake to think that's all Apple TV Plus offers these days: The streaming service is also home to current affairs comedy "The Problem with Jon Stewart," the blockbuster drama "Severance" and the thrilling crime mystery "Shining Girls" starring Elizabeth Moss.
Apple TV Plus is included for three months with the purchase of eligible, new iPhones, iPads, Apple TV, Mac and MacBook Air/Pro devices. Target customers who are enrolled in the retailer's Circle rewards program can enjoy an extended free trial of Apple TV Plus for four months — no Apple device purchase required. Costco members can score a discount on an annual Apple TV Plus subscription, bringing the price down to $45 a year (normally $50 a year).
Hulu
The Disney-Comcast owned streaming service is known for offering good discounts around the holidays. Now, new customers can grab three months of its ad-supported plan for just $1 per month (for a total cost of $3).
The offer allows new customers to access Hulu's entire video-on demand library of TV shows and movies, which include new and classic shows from ABC, NBC, Fox, FX, FXX, Freeform, ABC News and others.
Customers who would prefer to watch Hulu without commercial interruptions can sign up for the service's ad-free tier at $13 a month. For an even better deal, bundle Hulu with Disney's two other streaming service, Disney Plus and ESPN Plus, for just $14 a month (or $20 a month to remove ads from Hulu).
Verizon customers with an eligible postpaid wireless plan can score an even better deal on Hulu: Free access, plus unlimited streaming on eligible mobile devices, when Hulu, Disney Plus and ESPN Plus are bundled through Verizon.
Roku
A discount on a streaming device isn't much good if you don't have anything to actually stream on. Some people really want to hold on to that non-smart TV they bought years ago; others have smart TVs that offer the major streaming service but miss out on some others like Philo, Apple TV Plus or Peacock.
Luckily, Roku offers a streaming solution for just about everyone: Their streaming TV sticks are great for unlocking thousands of apps, while their low-cost streaming pucks help bring streaming services like Netflix, Hulu and Disney Plus to older, non-smart TVs.
Right now, Best Buy is running a sale on popular Roku devices, with the Roku Streaming Stick Plus discounted to just $40 — that's a discount of $10 off the normal price. The Roku Streaming Stick Plus offers content in ultra-high definition (4K) on supported devices and plugs right into a TV's HDMI port — no extra cable needed. And the included Roku voice remote makes searching for streaming TV apps, movies and TV shows a cinch — just talk to the remote, and it does the work for you.
Don't have a TV set with an ultra-high definition (4K) screen? Or just want something a little more basic? The Roku Express HD streaming puck is a great way to turn an older, HD TV set into a streaming powerhouse. The basic remote offers preset buttons for Netflix, Disney Plus, Hulu and Apple TV Plus, but those certainly aren't the only streaming services available — the Roku Express HD offers the same apps and services as the Streaming Stick Plus and other Roku devices. And it includes an HDMI cable, so everything a streamer needs is right in the box. Best Buy is offering the Roku Express HD streaming puck for just $25, a $5 discount from the regular price.
Maybe you've got a great smart TV that you like, but the speakers leave something to be desired. Well, Roku has a solution for that, too: The Roku Streambar offers a sizable audio upgrade, bringing home theater-quality sound to any HDMI-capable TV. Even better, the Roku Streambar offers Roku's streaming platform built right into the device — no need for a separate streaming puck or stick. And it comes with the same voice-powered remote as the Roku Streaming Stick 4K. Grab it right now at Best Buy for just $100, a $30 discount off the normal price. At $100, it's practically a steal, and the TV show and movie lover in your life will thank you for it.
But hurry — all of those Best Buy deals end on Saturday.
Amazon Fire TV
Got an Alexa device somewhere in your home? Then you know how powerful Amazon's smart speaker is when it comes to voice commands and streaming audio and music content.
Amazon's line of Fire TV sticks and TV sets take Alexa to the next level, combining the company's smart assistance with an intuitive user interface that offers access to hundreds of streaming TV apps like Netflix, Amazon Prime Video, Tubi, Paramount Plus, Philo, Pluto TV and Discovery Plus.
Want to turn your old TV into an Alexa-powered streamer? Grab the Fire TV Lite, the cheapest way to add high definition streaming services to any HDMI-enabled TV. The all-in-one package includes an Alexa-powered voice remote, or streamers can use their Echo smart speakers or other Alexa-powered voice devices for hands-free control of their streaming TV experience. Right now, Amazon is selling the Fire TV Lite for just $20, a discount of $10 per device.
Streamers with an ultra high-definition (4K) TV set should opt instead for the Fire TV 4K streaming stick. Like the Fire TV Lite, it's an all-in-one package that comes with a great Alexa-powered remote control, but the upgraded remote control also offers preset buttons for Netflix, Amazon Prime Video, Hulu and Disney Plus. The Fire TV 4K streaming stick also offers video content in Dolby Vision (on streaming services that support it), making movies and TV shows look stunning on compatible TV sets. The Fire TV 4K streaming stick costs just $35, a $15 discount from the normal price.
Want an all-in-one solution? The Amazon Fire TV Omni Series is one of the best smart TV sets you can find with Amazon's Fire TV system built right in — no separate streaming stick required. The 43-inch version of the Amazon Fire TV Omni Series supports ultra-high definition (4K) resolution on Netflix, Amazon Prime Video and other apps, with lower-definition content upconverted for a stunning picture. Other standards like HDR 10 and Dolby Digital Plus are also supported, so you're definitely getting a top-of-the-line smart TV. And it includes the Alexa-enabled voice remote control as the Fire TV Streaming Stick Plus, so you know it's a premium set. The 43-inch Amazon Fire TV Omni Series is on sale for $300, or $110 off its normal price. Need a bigger screen? There are 50-inch, 55-inch, 65-inch and 75-inch varieties as well, with the 65-inch and 75-inch also supporting Dolby Vision — and they're all on sale for National Streaming Day.
---
This list will be updated throughout the weekend as new streaming deals are discovered for National Streaming Day.