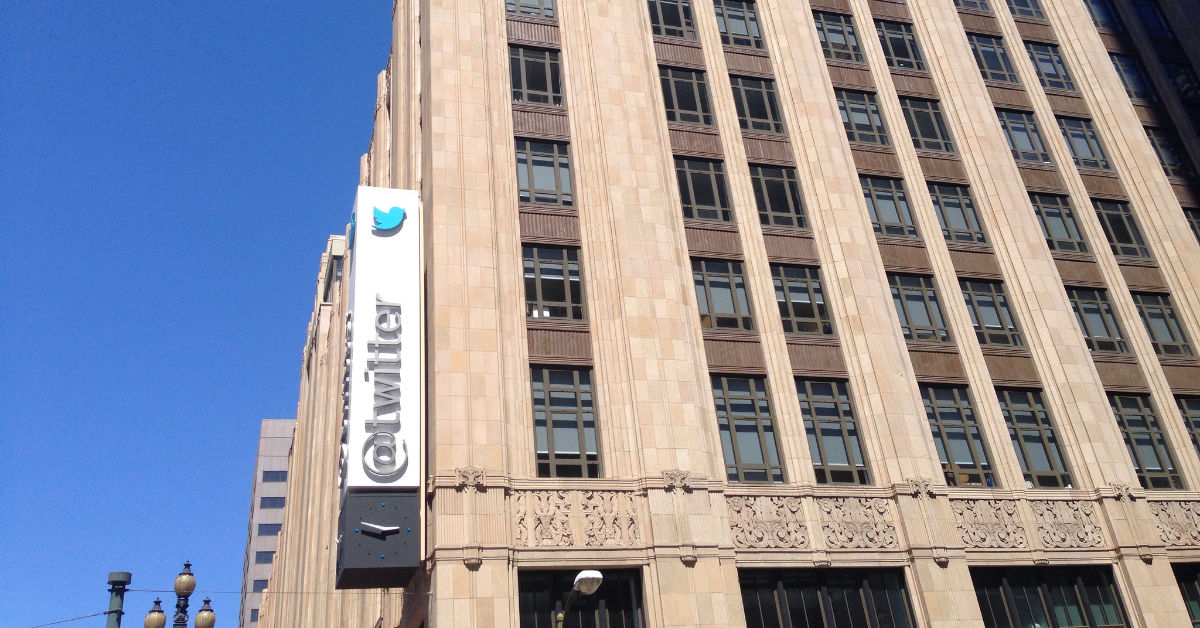 Two financial news organizations fell victim to a hoax perpetuated by two men who claimed to be fired employees of the social media website Twitter.
The incident happened around 1 p.m. Eastern Time (10 a.m. Pacific Time) when reporters staged near Twitter's San Francisco headquarters noticed two men who were carrying boxes near the building.
The men, who identified themselves as "Daniel Johnson" and "Rahul Ligma," claimed they worked as data engineers for Twitter until Friday morning, when they were let go.
CNBC reporter Deirdre Bosa said one of the men appeared "visibly shaken" while explaining his sudden job loss.
"It's happening," Bosa claimed in a tweet. "Entire team of data engineers let go. These are two of them."
Bosa's claim was later repeated during a segment featuring CNBC's senior technology and media reporter Julia Boorstin, in which a CNBC anchor claimed that Twitter's entire data engineering team had either fired or resigned. The anchor's comment was re-stated by a graphic displayed on screen during the latter portion of Boorstin's segment.
Bloomberg, which competes with CNBC in the financial news space, posted a short article on their website claiming that employees were seen leaving Twitter's headquarters with boxes. The article, written by Bloomberg reporters Ed Ludlow and Maxwell Adler, carried the headline: "Elon Musk Starts Cutting Jobs at Twitter."
Neither CNBC nor Bloomberg stated how they verified the men's identities as Twitter employees, nor was it clear if anyone at Twitter was contacted to confirm their employment status before the information was published online and aired on television.
Less than an hour later, technology website The Verge revealed that the two men were not Twitter employees, but were instead actors who were pranking reporters. Verge reporter Alex Heath noted that the given last name of one of the fake employees — "Ligma" — is part of a widely-known Internet meme.
As of Friday morning, Bosa's initial tweets with the errant information were still online, and CNBC has yet to issue an on-air retraction about their false report. At Bloomberg, Ludlow and Adler's story was updated to include a line that some Twitter employees had expressed doubt about the layoffs in internal chat messages.
Early Friday morning, Twitter was de-listed from the New York Stock Exchange after the company affirmed Elon Musk's $44 billion takeover of the social media company had gone through. One day prior, Musk fired three executives and a senior employee, including Chief Executive Officer Parag Agrawal and Chief Financial Officer Ned Segal, both of whom were escorted out of Twitter's headquarters.