Sports, top-tier entertainment and news programming is central to the strategies of many over-the-top pay TV services targeting cordcutters who are looking to ditch cable or satellite TV for cheaper online offerings.
Sign up for Sling TV, Hulu with Live TV, AT&T TV Now, Fubo TV or YouTube TV and you're guaranteed a mixture of sports and news programming from some of the biggest players in the industry, including Disney (ESPN), NBC (NBC Sports, MSNBC) and AT&T (TBS, TNT, CNN).
Sign up for Philo, though, and for $20 a month, you'll get none of that.
The two-year-old service has, so far, shrugged off any attempt to target cordcutters who are craving sports or news, instead going after budget-conscious households who are willing to pay $20 a month for around five dozen lifestyle, general entertainment and children's channels.
And somehow, Philo has found a way to not only survive but thrive in the era of increased over-the-top competition.
"I feel like we're on a really good trajectory, and that our fundamental business is very sustainable." Philo CEO Andrew McCollum said in an interview with MultiChannel News on Wednesday, noting that Philo had seen an 11 percent month-over-month increase in subscribers in 2019 (Philo does not disclose actual subscriber numbers).
The comments were made less than a week after Sony announced it was shutting down Playstation Vue, one of the earliest entrants into the cable-TV-without-cable space (it was preceded in the market by Dish Network-owned Sling TV, but only by two months). Analysts say Playstation Vue's woes were numerous, from branding issues (it was initially offered only on Playstation consoles, but eventually became available on other devices) to marketing as well as high subscription fees that offset programming costs.
Among the most-expensive networks on traditional pay TV include sports networks like ESPN (owned by Disney), NBC Sports (owned by Comcast's NBCUniversal division), CNN (owned by AT&T's WarnerMedia division) and Fox News (owned by Fox Corporation). Cable and satellite companies typically cough up whatever fee the programmer sets and then passes that cost on to subscribers — which, over time, has led to higher and higher bills for customers of Comcast, Spectrum, DirecTV and Dish Network.
The residual effect of rising fees is starting to be felt on some of the over-the-top streaming services, too: YouTube TV has twice raised prices — once after offering channels from AT&T and again after adding channels from Discovery Networks. Sling, AT&T and Sony have also raised prices on customers, with the average over-the-top package costing somewhere between $35 and $50 a month.
With Philo, customers know from the start they're going to do without ESPN and Fox News. But they're also not subject to ongoing price wars between programmers and distributors, McCollum said, and the tactic of not carrying those channels works to Philo's advantage.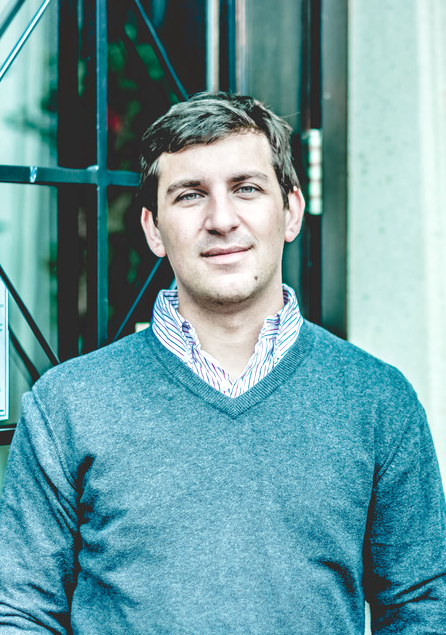 "We don't carry programming from Disney, WarnerMedia or NBCUniversal,"  McCollum said. "I actually think it's a positive for streaming TV in general."
That's because some of the most-expensive channels offered on cable and satellite — but not offered on Philo — either are or will soon be available directly to consumers at a lower pricepoint. Disney is already offering sports via its $5 a month ESPN+ product; CNN is available on AT&T's $15 a month Watch AT&T service. AT&T will also offer a new service, HBO Max, next year at the same price point, and Disney, Comcast and Apple are readying their own streaming services that cost between $5 and $7 a month to subscribe.
Philo, on the other hand, carries channels from AMC Networks, A&E Networks, Viacom, Discovery Networks and a handful of others. Those deals allow Philo to carry channels popular with certain demographics, including Comedy Central, BBC America, AMC, IFC, Nickelodeon and MTV. It also carries non-traditional news channels like BBC World News and Cheddar.
If you want to try Philo out for yourself, click here to start a free trial. And if you decide to keep Philo after your free trial, you'll get $5 off your first month of service — just for being a reader of The Desk. 
Those channels puts Philo in the position of supplementing services like Netflix, Hulu, Apple TV Plus and HBO Max with a low-cost linear TV offering.
"A lot more people are going to be learning how to get TV through Roku, Amazon Fire TV and other connected devices (in the coming years)," McCollum said. " It'll make it more appetizing to add multiple subscription services."
On top of its programming decisions, Philo said another way it kept costs low was by doing everything in house — from software development to marketing of the service. It has "the lowest head count" in the industry, McCollum said, and the company saved on costs associated with third-party development and support by handling everything on its own.
But doing everything in house has caused some customers to gripe about Philo's service: Until recently, the top complaint from viewers was difficulty searching for channels and shows on Philo and using the service's electronic program guide.
Still, Philo has made strides in that area. It improved its DVR service this year and relaunched its guide across devices to make it easier to read show descriptions and find channels and programs. It also sorts channels in alphabetical order and allows users to "favorite" channels for quicker access (those channels are also alphabetized, but appear at the top of the guide).
In the coming years, McCollum said he hopes Philo becomes more social — "which is something that TV hasn't really done well," he said — and he wants the service to eventually offer unlimited DVR and an even better search and discovery interface.
"It'll be TV with super powers," he promises.
—
Disclosure: Some of the links that appear in this post are associated with an affiliate program. The Desk may receive a commission, discount or other gratuity from business associated with these links.