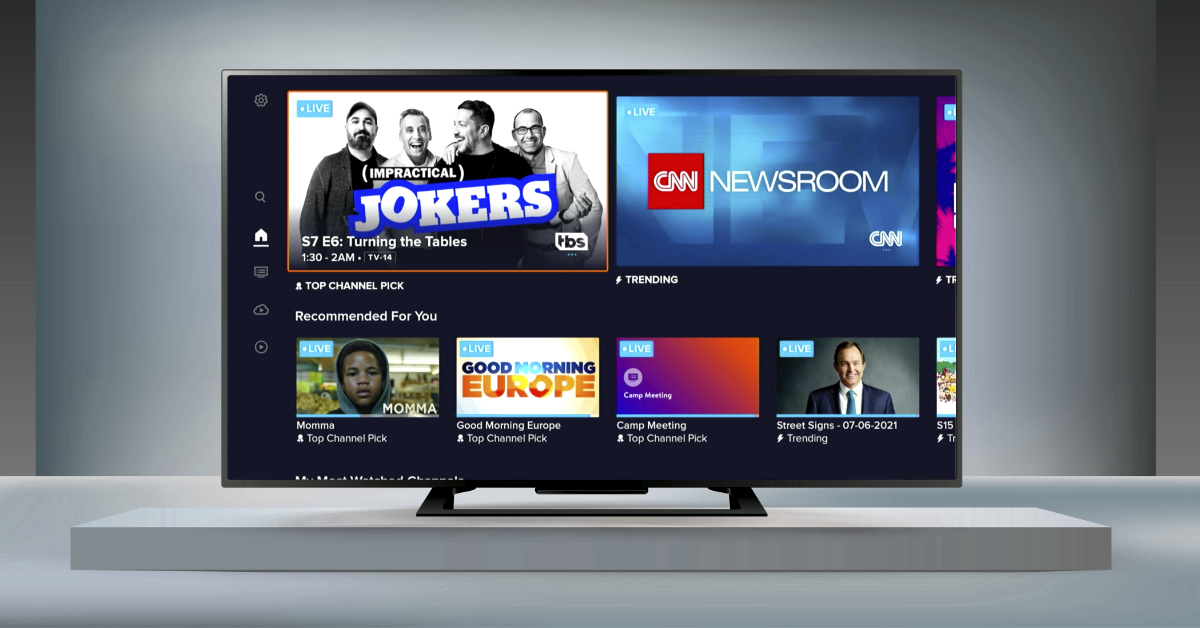 The Walt Disney Company has pulled around a dozen channels from Dish Network's satellite platform and streaming service Sling TV after the companies failed to reach a new carriage agreement on Saturday.
The blackout was announced by Dish Network in a statement sent to reporters early Saturday morning.
"Disney has exploited its market position to increase fees without regard for the public viewing experience," Brian Neylon, the executive vice president of Dish TV, said on Saturday. "Clearly, Disney insists on prioritizing greed above American viewers, especially sports fans and families with children who watch their content."
The blackout impacts around a dozen channels owned and operated by Disney, including ESPN, ESPN 2, ESPN News, ACC Network, National Geographic, NatGeo Kids, FX, FXX, FXM, Freeform, the Disney Channel, Disney Junior and Disney XD. Customers in seven regional markets — New York City, Los Angeles, Chicago, Philadelphia, San Francisco, Houston, and Fresno — have also lost access to Disney-owned ABC stations.
A Dish Network spokesperson said Disney declined to extend the company's contract to carry its cable networks on satellite and streaming. Dish said the decision to stop negotiating over carriage of the channels will disproportionately impact customers of the satellite service who live in rural areas, as there are fewer options for pay television there.
"We will continue to negotiate to provide the best value for our customers. We want to provide customers with fair rates, reliable service and the freedom of choice to pay for the channels they watch most," Gary Schanaman, an executive in charge of Sling TV, said on Saturday. "Disney is an important long-term partner for us, and we hope they will be reasonable in their demands so we can reach a fair agreement and bring our customers' channels back as quickly as possible."
Executives at Disney have not addressed the programming blackout as of Saturday morning.
Over the last few years, Dish Network has been aggressive in its negotiations with programmers and television station owners seek higher fees in exchange for the right to transmit their channels and networks. Earlier this year, a Dish Network executive said a dispute with local TV station owner TEGNA that resulted in dozens of local channels being dropped from the service was a primary reason for a drop in subscribers on the satellite and streaming ends of the business.
Dish Network has also refused to carry regional sports channels offered by Comcast's NBC Universal and the Sinclair Broadcast Group's Diamond Sports that the company deems to be too expensive and of little interest to its customers.
But the dispute with Disney is unusual, in that the partnership between the two companies was one of the primary selling points for Sling TV in its earliest days. When the streaming service launched in 2015, Sling TV was one of the few ways to access ESPN's line-up of sports networks without a traditional cable or satellite subscription.
The dispute between Dish Network and Disney will impact all subscribers of Sling TV, who pay at least $35 a month to access streaming versions of top-tier cable networks. The company offers two base packages of channels: Sling Orange, which carried Disney's legacy line-up of cable networks, and Sling Blue, which offered Disney-owned channels like FX and National Geographic that were once owned by the Fox Corporation.
It is not clear if Disney wanted additional money for its portfolio of channels, or if the company's demands would force Dish Network to offer the former Fox cable channels in Sling Orange.
In the meantime, customers will be without Disney's suite of programming, including ESPN's "Monday Night Football," unless they switch to a competing service. Dish Network satellite customers who live in rural areas can sign up for service through DirecTV to get the missing channels.
Streamers who want ESPN and the other Disney channels are faced with a tougher choice: Pay significantly more to access the networks, or go without. The channels are currently offered by Vidgo ($60 a month), Disney's Hulu with Live TV ($70 a month), Google-owned YouTube TV ($65 a month), Fubo TV ($70 a month) and DirecTV Stream ($70 a month).