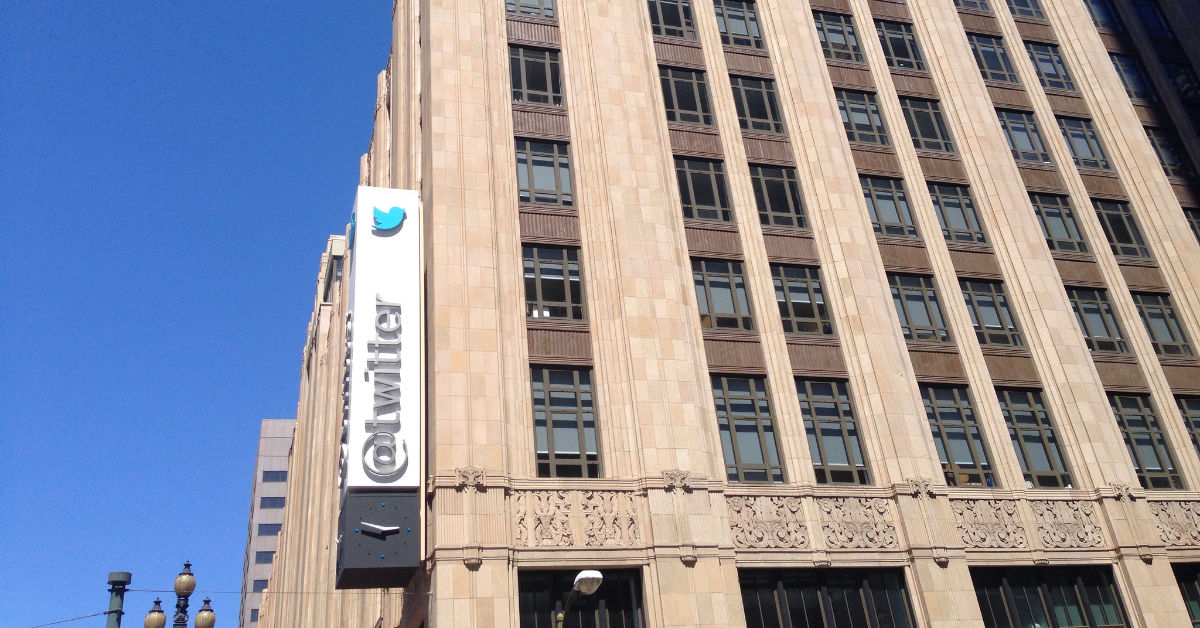 Over the weekend, Twitter owner Elon Musk announced a change that rubbed many of its users the wrong way: Citing "extreme levels of data scraping and system manipulation," the social media website was limiting free users to reading just 600 tweets per day (later increased to 1,000) and subscribers of Twitter Blue to 1,000 tweets (upgraded to 10,000).
The situation was just the latest change at the social media company that Musk purchased last October for $44 billion, and adds to a growing list of problems and half-baked solutions that Musk has implemented in the months following the acquisition.
To say things have not gone smoothly at Twitter since Musk bought the company last year would be a severe understatement. The website has broken multiple times. Policy changes have rubbed news organizations and other top companies the wrong way. Some publishers have lost confidence in Twitter's ability to maintain its core features, to the point that they've stopped using them entirely. Others who, despite all its flaws, still want to use Twitter, can't because of security-related issues that have yet to be fixed.
Musk does not deserve any sympathy for the woes that he has brought to Twitter, but it is important to remember that there was a time when he wanted to back out of the acquisition, only to be sued by Twitter's then-executive team (which he later fired) and board of directors (now dissolved) who wanted to enforce the original $44 billion acquisition offer because, you know, money.
Prior to the lawsuit, Musk originally said he wanted to cancel his proposed acquisition of Twitter because he thought the platform was seriously overvalued. Among other things, he complained that automated accounts, or "bots," were counted toward Twitter's monthly active users, and otherwise griped about a lack of complete information about the health of Twitter's business.
His comments were not too dissimilar from that of another company that expressed an interest in buying Twitter nearly a decade ago: Disney. In his 2019 memoir "The Ride of a Lifetime," Disney CEO Bob Iger said discussions of an acquisition progressed to the point that the boards of both companies ultimately approved the deal.
At a tech conference last year, Iger said Disney was exploring various ways to distribute its content over the Internet. Back in 2015, Disney had agreements with Netflix and the Lions Gate multiplex movie network Starz, which saw its feature films distributed across two streaming services, several years before it would launch its own.
The Netflix and Starz deals were good enough to get Disney's content in front of domestic consumers — at the time, both brands were mostly limited to North America, though Netflix did have some international distribution — but Iger felt Disney was leaving a lot of money on the table by not having an international pipeline that could push its content out to a global audience.
Iger considered Twitter to be the best online platform for distributing Disney's content, and its global impact was widely known. Just a few years earlier, American news outlets credited Twitter with helping to spread messages of democracy that led to the Arab Spring uprising in the Middle East (activists have suggested Twitter and other social platforms did more harm than good).
The prominence of Twitter in influencing society and government gave corporate America another thought: If Twitter is good for democracy, maybe it can be good for business, too? Executives at Twitter apparently knew this to be true, too: Several years after Twitter rebuffed an offer from Facebook founder Mark Zuckerberg to be acquired for $100 million, the company filed its initial public offering, with its stock price shooting up 73 percent in its first day of trading.
At the time, Twitter was good for business. The company had not only carved out a unique way to enable mass communication through short-form updates, it had managed to attract hundreds of millions of users around the world. Iger saw this as a great opportunity to grab a platform with worldwide prominence that had proven itself to be capable of delivering digital content at scale.
"We were intent on going into the streaming business; we needed a technology solution," Iger said. "We have all this great [intellectual property]. We weren't a technology company. How do we get that IP to consumers around the world? We enter the process immediately, looking at Twitter as the solution: a global distribution platform. It was viewed as sort of a social network; we were viewing it as something completely different. We could put news, sports, entertainment, [and] reach the world — and, frankly, it would have been a phenomenal solution, distribution-wise."
Iger was able to sell his vision to the boards of both companies, and executives agreed that Disney's acquisition of Twitter made a lot of sense. But while terms of the deal were still being finalized, Iger began to have second thoughts about whether buying Twitter was the right approach.
"I went home, contemplated it for a weekend, and thought, 'I'm not looking at this as carefully as I need to look at it,'" Iger said.
Upon closer examination, he began to notice some serious issues. The technology that powered Twitter worked very well, and the business of Twitter was pretty solid. But the people who used Twitter were another story entirely. When the deal was coming together, the 2016 presidential election was about a year away, and the website that had long posited itself as a platform for free speech and expression — the very principles that were said to have attracted activists to Twitter during the Arab Spring — was seeing a sharp increase in extremism fanned by conspiracy theorists, propagandists and other bad actors, encouraged and exacerbated in large part by the candidacy of businessman Donald Trump (who would go on to win the whole thing).
The situation gave Iger some extreme pause. Twitter was facing some unique challenges that it did not fully understand and was not adequately prepared to address. Was Disney in a better position? If so, was it worth trying to fix simply to have a content distribution pipeline?
Ultimately, Iger concluded that it wasn't. The trolls were someone else's problem, and trying to navigate those waters would prove to be too much of a distraction from Disney's core business of entertaining the masses.
"I was not prepared to take on a major distraction and having to manage circumstances that weren't even close to anything that we had faced before," Iger affirmed. He added: "We're in the business of manufacturing fun at Disney — of doing nothing but good, even though there are others today that criticize Disney for the opposite, which is wrong. This was just something that we were not ready to take on, and I was not ready to take on as the CEO of a company, and I thought it would have been irresponsible."
Given how chaotic Twitter is these days, it can be fun to think about what a Disney-owned Twitter might have looked like if Iger had gone forward with the deal. The reality is, while there may have been less technical issues, it isn't at all clear that Twitter, as a business, would have survived or thrived under Disney.
First, Iger wanted Twitter because he felt the platform was a good distribution tool for Disney's content, which tended to skew family-friendly (this was a few years before Disney acquired certain assets from 21st Century Fox, which brought Homer Simpson, Sterling Archer, Snow White and Buzz Lightyear under the same roof). That viewpoint would have almost certainly influenced how Disney operated the service, to include policies that squeezed out not-so-family-friendly content creators. Would OnlyFans exist today if Disney had bought Twitter? Probably not.
Second, Iger at least had the foresight to believe that Disney was not equipped to handle the social and political shifts that were coming, where moderate voices resonated less than extremism on both sides of the spectrum. Years later, Disney would prove Iger correct in this respect during the debate over Florida's "Don't Say Gay" bill: Disney executives initially felt that the company didn't need to take a political side. Its employees felt otherwise (and used Twitter to express their views). Disney ultimately changed its tune, angering some consumers and politicians alike. Like other companies, Disney was forced into a political and social war that it did not ask for or want to participate in; like other companies, Disney found itself unable to win, no matter what it did or did not do. Social media — and, specifically, Twitter — exacerbated all of this.
Things would have been far worse if Disney had been the owner and operator of one of the world's biggest and most-influential social platforms. For better or worse, posts on Twitter make the news because journalists rely on tweets to prove that any matter is controversial — as long as someone, somewhere, has an issue with something, that's good enough for most reporters.
Over the last few years, Twitter has faced serious backlash over perceptions that the platform suppresses free speech, either through "shadow-banning," the enforcement of anti-abuse policies, or some combination of the two. Those waters are extremely difficult to navigate — what is considered "hate speech" to someone is "free speech" to someone else. Today, Musk faces criticism for not doing enough to address harmful posts on Twitter, mostly because he turns a blind eye to it (though he has suspended journalists, for apparent personal reasons).
A Disney-owned Twitter would have given critics a brand to rally against if they felt offended in the slightest way by any of the platform's policies or actions. Twitter banning conservative voices? Blame Disney. Twitter not doing enough to suppress harmful content? Blame Disney. A company that has existed on the Internet for less than 20 years can be forgiven to a point for not having things figured out; a media brand that has been around for nearly a century is expected to know better.
Today, Disney is a company in the middle of a massive transformation. While it works to position itself as a global leader in streaming media, the company has found itself needing to get lean and cut costs to survive over the long-term. In June, Disney finished its last round of layoffs, which saw more than 7,000 workers lose their jobs. It has also let go of talent at National Geographic Magazine and ESPN, businesses that were widely believed to be bullet-proof. Its chief financial officer recently stepped down to deal with a family-related issue, though it apparently came after some internal squabbling with Disney executives over spending priorities.
Twitter is a platform that needs a lot of nurturing and attention across multiple points — business, technology and community. Assuming there had been the same increased competition from other media brands, coupled with a two-year global health pandemic that ground the economy of the world to a halt, it seems reasonable to assume that Disney would not have been a very attentive parent at a time when the social media platform needed it the most.
That isn't to say things are better off. Musk has certainly proven himself to be incapable of running Twitter by himself, to the point that his personal financial investment in the platform is nearly entirely gone. But Iger is the better businessman, because he eventually concluded — correctly — that Disney was not up to the task. If only Musk had done the same.