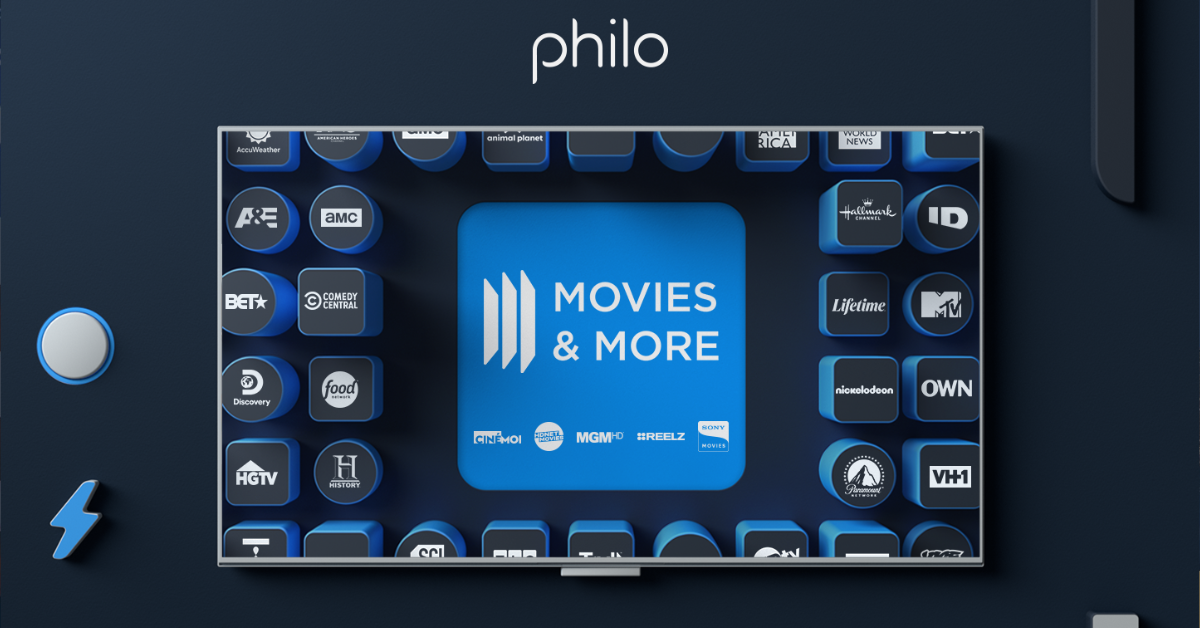 Wallet-friendly streaming service Philo says it will remove movies recorded from Amazon-owned MGM HD from the cloud DVR of its users by the end of the month.
The removal coincides with Amazon's plans to stop broadcasting MGM HD on October 31 as the company reorganizes its premium linear and streaming business around the multiplex movie network Epix, which is relaunching as MGM Plus next year.
Since last year, Philo has offered subscribers of its $25 a month live TV service the option to add MGM HD as part of the "Movies & More" package, which costs $3 a month and includes other film-centric channels like HDNet Movies, Sony Movie Channel and Reelz.
Like many streaming cable TV replacements, Philo offers users the ability to record movies and TV shows that air across its lineup of live channels, with Philo preserving content for at least a year after the film or episode airs on a network. And, like other services, Philo has to remove content from the cloud DVRs of its users once a channel stops broadcasting.
The good news is, most of the titles that aired on MGM HD are expected to move over to Epix in the coming weeks, where they will be available to stream on-demand and record using Philo's cloud DVR feature once again. Philo carries Epix as a separate add-on subscription, at a cost of $6 a month. Along with classic film titles from MGM Studios, Epix carries newer MGM films, licensed movies and original series like "War of the Worlds" and "NFL Icons."
While Philo might be losing MGM HD due to reasons beyond its control, the budget streaming TV service has incorporated a number of new channels into its $25-a-month base package, including FETV, Me TV, Story Television, Heroes & Icons, Decades and Start TV. The base package also offers channels from Paramount Global (MTV, Comedy Central, Nickelodeon, TV Land), A+E Networks (A&E, HIstory Channel, Lifetime), Warner Bros Discovery (Discovery Channel, Animal Planet, TLC, HGTV) and AMC Networks (AMC, IFC, BBC America, Sundance TV), among others.
Earlier this month, the Family Movie Channel (FMC) became available in Philo's "Movies & More" add-on package, offering an expanded lineup of commercial-free films for movie buffs to stream.
Philo is available across most popular streaming TV platforms, including Amazon Fire TV, Roku, Apple TV, Android TV (Google TV) and newer-model Samsung TVs powered by the Tizen operating system. It also offers smartphone and tablet apps for Apple and Android-powered devices, and content can be streamed through most popular web browsers, including Google Chrome, Microsoft Edge and Firefox.