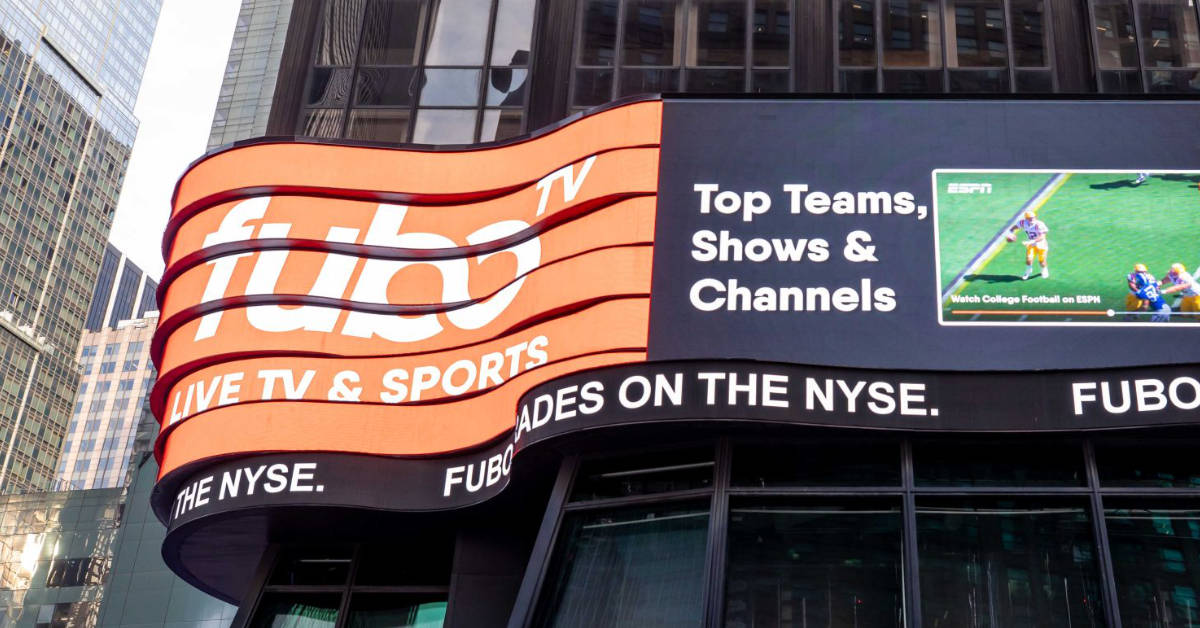 Fubo, the streaming cable television alternative that formally rebranded from Fubo TV this week, has inked a distribution deal with Major League Baseball (MLB) that will allow it to offer the pro sports league's out-of-market broadcast package to subscribers.
Within the next few days, Fubo subscribers will be offered the chance to add MLB.TV for just $25 a month — the same price it costs to subscribe to MLB.TV as a standalone streaming product.
While Fubo subscribers won't necessarily save anything by subscribing to MLB.TV through the streaming service, tacking on MLB.TV comes with the added benefit of not having to switch apps simply to stay on top of professional baseball games.
The deal solidifies Fubo as one of the leading services when it comes to professional baseball programming. Prior to its deal with the MLB, Fubo already offered broadcast and regional sports networks that carry in-market games from nearly all pro baseball teams, along with nationally-broadcast games on NBC Sports, Fox Sports and ESPN.
"With today's MLB.TV partnership, Fubo now offers the most baseball coverage of any streaming company, on top of our already leading position for local sports coverage and our robust NFL and college sports packages," David Gandler, Fubo's CEO, said in a statement.
The deal extends one already in place for MLB Network and MLB StrikeZone, which will be available to Fubo subscribers in time for the start of the professional baseball season later this month.
In January, Fubo raised the price of its base programming package to $75 a month, though most subscribers actually pay more thanks to a regional sports fee that adds between $11 and $14 to a customer's monthly bill. Still, the price tends to be a lot less than what cable and satellite companies charge for a comparable line-up of general entertainment, cable news and sports channels, and Fubo offers the flexibility of watching live channels and recorded programs on a variety of smart TVs, phones, tablets and other devices.
The deal with MLB means Fubo subscribers will have access to nearly every professional baseball game available on broadcast and cable television, including out-of-market games offered through MLB.TV. Some Friday evening baseball games won't be available through Fubo, though, because those events are exclusive to Apple TV Plus, which costs $7 a month.