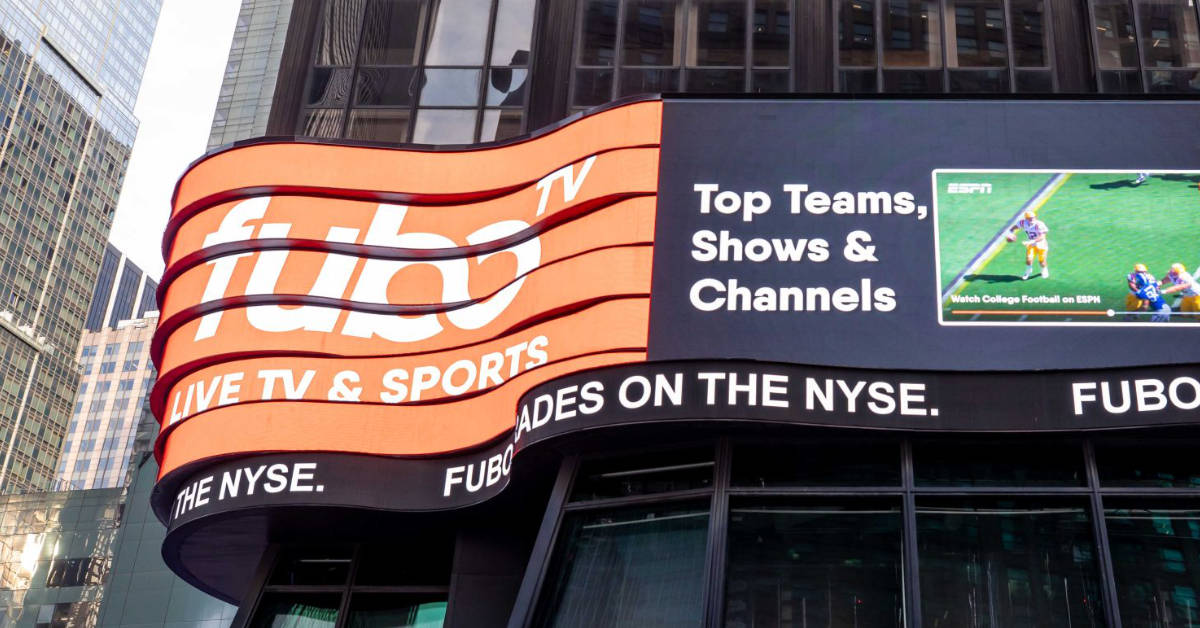 A spokesperson for streaming service Fubo TV says a regional sports fee isn't considered a "hidden fee," even though the fee isn't clearly advertised to customers.
Last week, technology journalist Jared Newman published a column at the website TechHive that called out Fubo TV's claim on its homepage that the service has "no hidden fees," noting that the company has recently started charging a regional sports fee that will see most customers pay an extra $11 a month to $14 a month for service.
The fee is tacked on to Fubo TV's subscription price, which starts at $75 a month and increases depending on the channels and features a customer wants. The regional sports fee, which was quietly added earlier this year, can't be avoided if a customer lives in an area where Fubo TV carries a regional sports channel.
Fubo TV doesn't inform a customer that they are subject to a regional sports fee until they've already selected their programming package and the features they want. Instead, it determines which regional sports channels a customer receives after they enter their billing information, with the sports channels based on a customer's ZIP code.
Fubo TV carries many popular regional sports channels, including Altitude Sports, AT&T SportsNet, Bally Sports, NBC Sports, SportsNet New York, Marquee Sports Network, MSG Network, New England Sports Network (NESN) and NBC Sports (formerly Comcast SportsNet).
Jennifer Press, a spokesperson for Fubo TV (whom The Desk has been banned from speaking with, per Fubo TV's lawyers), told Newman that the fee isn't "hidden" because it's disclosed to customers when they check out, and argues Fubo TV can't determine which regional sports networks apply on a customer's account until they provide their home location.
But Newman said that argument doesn't fly, because Fubo TV's guarantee that it has no hidden fees "implies that the advertised price is what you pay."
"With Fubo TV, that's simply not the case," Newman argued.
The type of fee Fubo TV argues isn't "hidden" could soon be illegal: Last year, the Federal Trade Commission said it was considering new regulations that would crack down on so-called "junk fees" that are tacked on to the final purchase price of a good or service. In a public notice on the matter published last October, the FTC said companies typically try to "hide or mask" junk fees, which can leave consumers paying more for something beyond what they expected.
"It's beyond frustrating to end up spending more than you budgeted because of random, arbitrary fees," Lina Khan, the FTC's chairperson, said in a statement last year. "No one has ever felt that a convenience fee was convenient. Companies should compete to provide the best quality at the best price, not to see who can squeeze the most added expenses out of consumers. That's especially true at a time when families are struggling with the effects of inflation."
The FTC's proposal appeared to take more aim at travel and entertainment services that charge additional fees for the simple privilege of buying a concert ticket or airfare through the Internet. In recent months, federal officials — including President Joseph Biden — have widened their criticism of junk fees to include pay television companies, though their comments have largely been squared at early termination fees that some cable or satellite companies charge customers who want to cancel their service (Fubo TV does not charge customers who want to cancel their subscription).
As it currently sits, Fubo TV's regional sports fee — which is, debatably, a hidden fee — isn't illegal. The fee complies with the Television Viewer Protection Act, which requires pay television companies to disclose all fees to customers when they sign up for service — and Fubo TV does this, though only just before a customer submits their billing information to start service. But if the FTC or Congress moves forward with their proposed junk fee regulations, Fubo TV might eventually have to update that "no hidden fees" guarantee on its homepage.