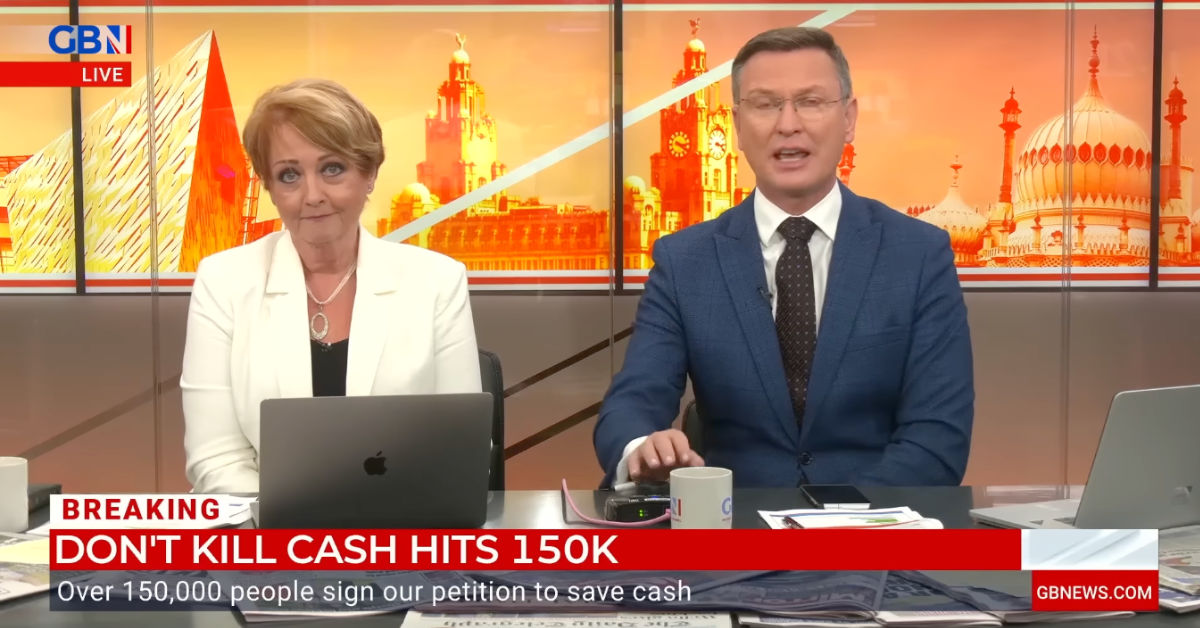 British officials are investigating startup commentary channel GB News over apparent violations of rules that require news programming to present information in an impartial manner.
On Monday, regulator Ofcom said it was investigating the morning news program "Friday Morning with Esther and Phil" for an apparent violation of its rule that prohibits politicians from acting as television journalists across any news program. The program's two main co-hosts, Esther McVey and Philip Davis, both serve as Members of Parliament.
Ofcom is also investigating whether an episode of "Friday Morning" and one other show, "Jacob Rees-Mogg's State of the Nation," violated a rule that requires news broadcasts to be delivered without commentary. It is the second time in two months that a segment on Mogg's program has triggered an Ofcom probe.
Last, Ofcom says it is looking into whether a broadcast of "Laurence Fox" in June violated two of its news impartiality rules. The broadcast was guest presented by Martin Daubney, a former member of the European Parliament.
Britain has some of the most-rigid news presentation rules imposed on radio and television broadcasters in the world, which can prove detrimental to media outlets who blur the lines between news and commentary programming. The rules apply equally to broadcasters on traditional forms of radio and television, and those who distribute their programming through digital, cable and satellite platforms.
Ofcom launches an investigation after receiving a sustained and credible complaint from members of the public. This year alone, GB News has been subject to seven separate probes, some of which have been upheld by the regulator.
That said, Ofcom appears willing to hear from members of the public over whether some of its rules should change. In June, the regulator said it was conducting research into how television viewers felt about sitting and former politicians hosting programs on news channels like GB News.
"To ensure our broadcasting rules remain relevant and effective, it's important for us to understand first-hand what people think and feel about the TV and radio content they consume, and how perspectives might change over time," a spokesperson for Ofcom said at the time.
Ofcom said its rules prohibiting politicians from working as news presenters dates back to 2005, when most people turned to broadcast radio and television for their news and the number of political affairs programming was dwarfed by straightforward news broadcasts.
Today, things are different, with upstarts like GB News and Talk TV competing against the BBC and Sky News for those who are interested in political news and discourse over facts-first bulletins.
"Given the rise in the number of current affairs programs presented by sitting politicians and recent public interest in this issue, we are conducting research to gauge current audience attitudes towards these programs," Ofcom said.