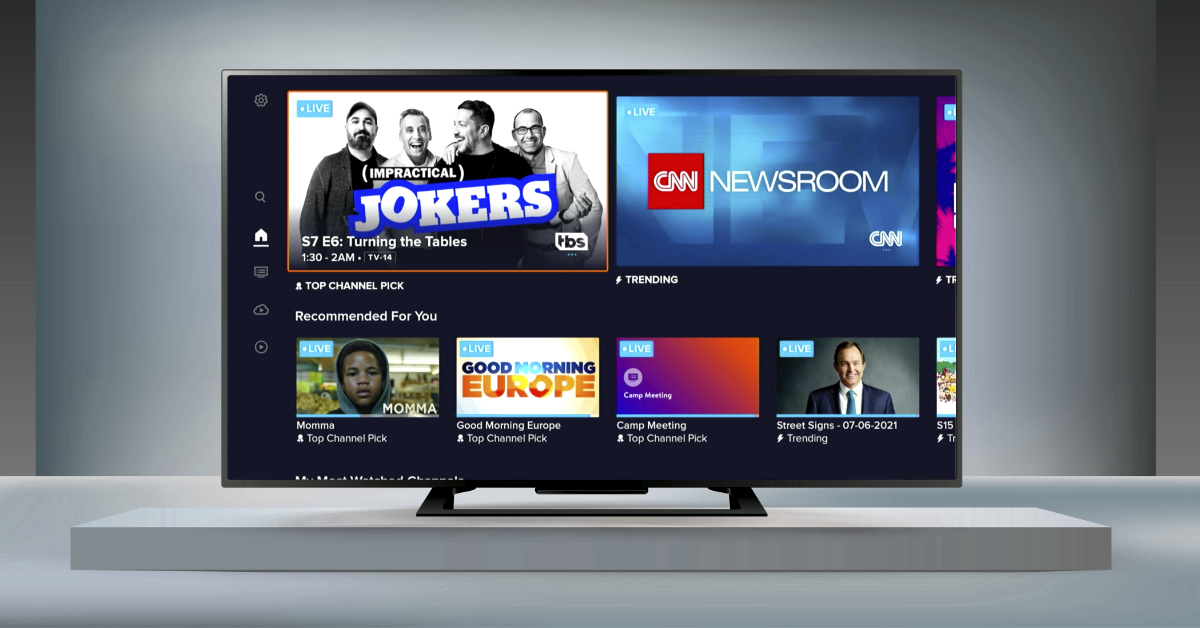 Dish Network's streaming service Sling TV has added local ABC-owned television stations in eight markets to one of its base programming packages.
The live feeds of local ABC stations were added to Sling TV's Sling Blue package on Wednesday, about a month after Dish announced they were coming to the service.
The eight ABC-owned stations added to Sling TV on Wednesday are:
KABC-TV (Channel 7) in Los Angeles
KGO-TV (Channel 7) in San Francisco
KSFN (Channel 30) in Fresno, California
KTRK (Channel 13) in Houston
WABC (Channel 7) in New York City
WLS-TV (Channel 7) in Chicago
WPVI (Channel 6) in Philadelphia
WTVD (Channel 11) in Raleigh-Durham, North Carolina
Sling TV subscribers in five markets — Chicago, Los Angeles, New York City, Philadelphia and San Francisco — will see their Sling Blue packages increase by $5 to account for the ABC local stations. Those markets also receive local stations owned by Fox Corporation (Fox) and Comcast (NBC), and the price adjustment is intended to reflect access to local stations from the three networks.
The price adjustment for customers in those five markets will see Sling Blue cost $45 a month, or $60 a month if subscribers bundle Sling Blue with Sling Orange. The two packages carry many of the same channels, with Sling Orange offering ESPN and legacy Disney-owned channels (but not ABC).
Subscribers in Houston, Raleigh-Durham and Fresno won't see their bills increase as a result of ABC being added to the Sling Blue package, meaning the cost of Sling Blue will remain $40 a month for those customers. In those markets, Sling TV may offer a local station's feed of Fox or NBC, but not both (in Fresno, neither Fox nor NBC are offered on Sling).
Unlike other streaming services, Sling TV isn't making a live feed of ABC programming available to subscribers who live in areas where Disney does not own the local station. Vidgo, a similar streaming service, offers a national feed of ABC in a few markets where the company doesn't have an agreement with the local ABC broadcaster.
The addition of ABC-owned feeds comes a few months after Sling and its parent company, Dish Network, inked a new carriage agreement with the Walt Disney Company for its cable channels, including ESPN, the Disney Channel, FX and National Geographic. The new carriage deal eventually came with a price increase across its base packages.