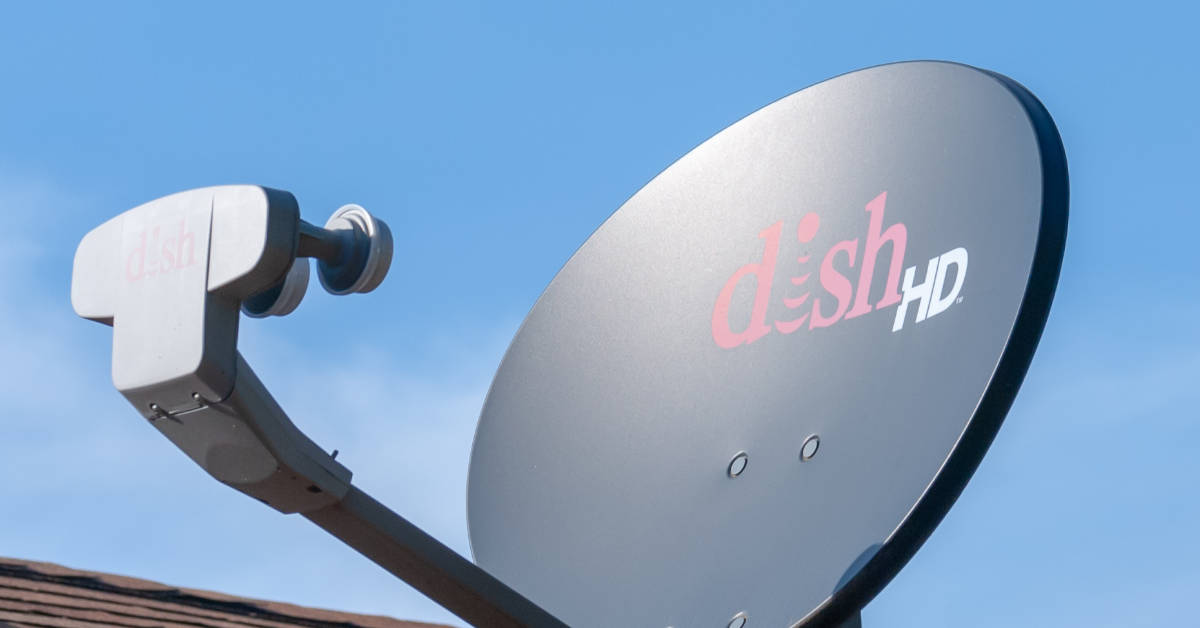 Executives at Dish Network are evaluating plans that would call for the satellite and streaming television service to merge with technology firm Echostar, according to a report.
On Thursday, an article published by Semafor claimed Dish has hired financial advisors to explore if a merger with Echostar was financially feasible and what the terms of that deal might look like.
There is no guarantee that things will ultimately head toward a deal. Echostar was founded by entrepreneur Charlie Ergen as a manufacturer and distributor of C-Band satellite television equipment in the 1980s; it launched Dish Network as a standalone, direct-to-consumer satellite television platform in the 1990s.
Dish separated from Echostar in 2008, a move that was intended to allow Echostar to focus squarely on its technology and satellite hardware development while allowing Dish to continue growing its pay television business. Echostar's satellite set-top box business was transferred to Dish in 2017, and the remainder of Echostar's broadcast satellite services business was acquired by Dish in 2019.
The consideration of a reunification between Ergen's two biggest companies comes at a time when Dish has struggled to move into new industries as its traditional pay television service sheds customers. In 2014, Dish launched Sling TV, which quickly found a following among ex-cable and satellite customers, but has fallen behind in the competition for live TV subscribers to streaming upstarts from DirecTV, Google's YouTube and Disney's Hulu.
For years, Dish acquired — and then sat on — a large amount of wireless spectrum licenses, with some financial advisors believing the company would eventually launch a mobile phone offering comparable to AT&T and Verizon. Several years ago, Dish acquired Sprint's prepaid subsidiary Boost Mobile with the promise of developing and launching a new, independent wireless brand. The acquisition was intended to appease federal regulators who were scrutinizing Sprint's merger with T-Mobile, which has since gone through.
Dish's new 5G network has not panned out as expected: While the service, called Project Genesis, has technically met several growth deadlines imposed by the Federal Communications Commission (FCC), most wireless phones on the market aren't compatible with Project Genesis. Dish itself offers just two phones — one made by Motorola, the other Samsung — that are fully compatible with its 5G network. Most subscribers wind up roaming on AT&T, which leases out part of its network to Dish under a mobile virtual network operator, or MVNO, arrangement.
While Dish has struggled to get its non-core satellite television businesses off the ground, its balance sheet shows it as the stronger company against Echostar, at least in terms of revenue and profit. During its most-recent financial quarter, Dish brought in $3.96 billion in revenue, of which $223 million was recorded as net income; Echostar, by comparison, generated $27.8 million in profit from its revenue of $439.6 million.
Wall Street still thinks Echostar is the better bet, with analysts looking to Dish's $22 billion in debt compared with virtually none at Echostar. At the close of the trading day on Thursday, Dish's stock price was $6.81 per share; Echostar closed at $17.66 per share. Echostar's stock price has climbed 5.3 percent since the start of 2023, while Dish has dropped 51.7 percent during the same time period.
As Dish looks to continue building out its 5G wireless network, the company thinks it might need an additional $2 billion to $3 billion to launch in more suburban and rural areas ahead of another key FCC deadline that is approaching within the next two years. Merging with Echostar won't give Dish the kind of income it needs to accomplish this goal, and could actually be more of a distraction for both companies.