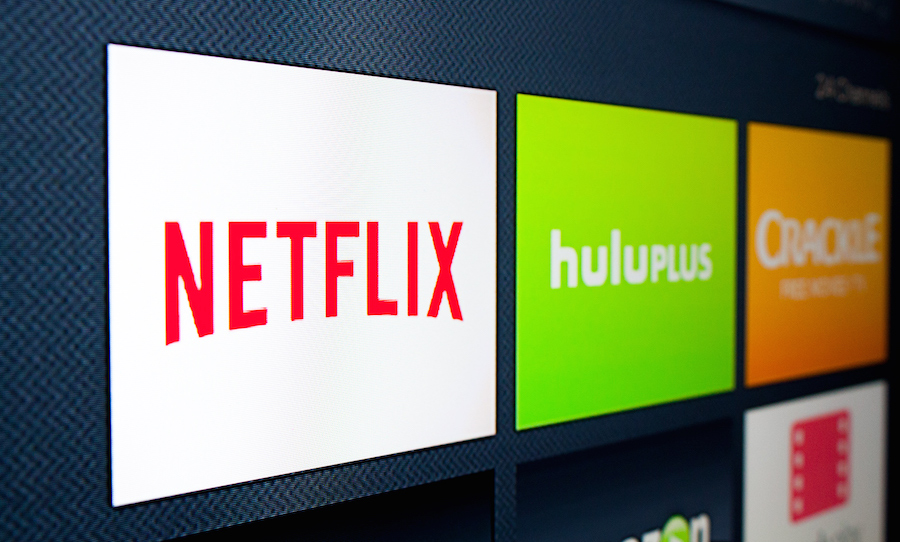 The annual Consumer Electronic Show in Las Vegas wrapped up this weekend, leaving behind a trail of news about virtual reality, fitness trackers, drones and an interesting incident involving U.S. Marshals and hoverboards.
But for all the news made at CES this year, there was a severe deficit of attention on a growing group of consumers: Those who shift their money away from costly cable and satellite subscriptions for cheaper online services.
In recent years, pay television services like Comcast and Time Warner Cable have been forced to capitulate to the demands of programmers like CBS and AMC who demand higher fees. In turn, they've passed along those costs to consumers, making cable and satellite a luxury service instead of a necessity and driving customers away from costly TV packages in favor of streaming services like Amazon Prime and Hulu Plus.
The networks have taken notice of this trend and have started offering their own standalone streaming services to complement cord-cutting: Last year, both HBO and Showtime introduced streaming services that for the first time gave consumers access to movies and original programming with a pay TV subscription. Showtime went a step further by bundling their service with Hulu Plus and Amazon Prime; last month Starz announced it would also offer a package bundled with Amazon.
Cable companies — almost all of whom are also Internet service providers — have started re-tooling their services to target customers who have cut the pay TV cord by offering faster Internet speeds and slimmed-down bundles (such as Comcast's $50 package that includes broadband Internet, local channels and HBO).
Meanwhile, streaming services are thriving — none moreso than California-based Netflix, whose own customer base nearly doubles that of Comcast's pay TV offering (Netflix has 42 million streaming customers in the U.S.; Comcast, on the other hand, has 22 million video subscribers).
But the biggest news out of CES for Netflix was its expansion to more than 190 countries around the world — an astonishing feat, but one that doesn't affects its core customer base in the United States. With two out of three Netflix customers based in the United States, it stood to reason that the company might announce a service, a feature integration, something that affected its domestic streamers.
Outside of a few original programming announcements and a re-commitment to offer more shows in Ultra HD (4K), the company left American streamers in the dust as it focused its efforts instead on global domination.
Other companies also offering disappointing presentations: TiVo used their time at CES to show off their Bolt line of devices and announce streaming support for Amazon Fire TV devices, both of which had been rolled out weeks before the event. TCL debuted a new Roku-native Ultra HD set, something that could have easily been done with a press release instead of a showcase. And Magnavox introduced expensive over-the-air DVRs that look like a relic from the VCR age.
Nobody disappointed cordcutters worse than Sling TV: In the weeks leading up to CES, the Dish-owned service said it would be making a big announcement in Las Vegas. Which had some people wondering — would Sling be adding more channels? Support for more devices like Apple TV? More-flexible subscription options?
Nope. Sling's big announcement was the addition of ESPN 3 to its lineup (something customers already had access to via Watch ESPN) and a refined user interface.
Dish's big announcement at CES was the introduction of a DVR for its antiquated satellite service. And while the DVR is impressive — it has the fastest processor of any DVR set-top box on the market and a whopping 16 tuners, four times more than the TiVo Bolt — it's easy to see that the company is still heavily invested in its traditional pay TV service and considers Sling TV to be more of a hobby that might appeal to a niche group of people.
Except cordcutters aren't a niche group of people — the trend of dropping cable and satellite for online services is expected to keep growing this year, and perhaps it'll grow large enough that someone bring something really innovative and exciting to CES next year.