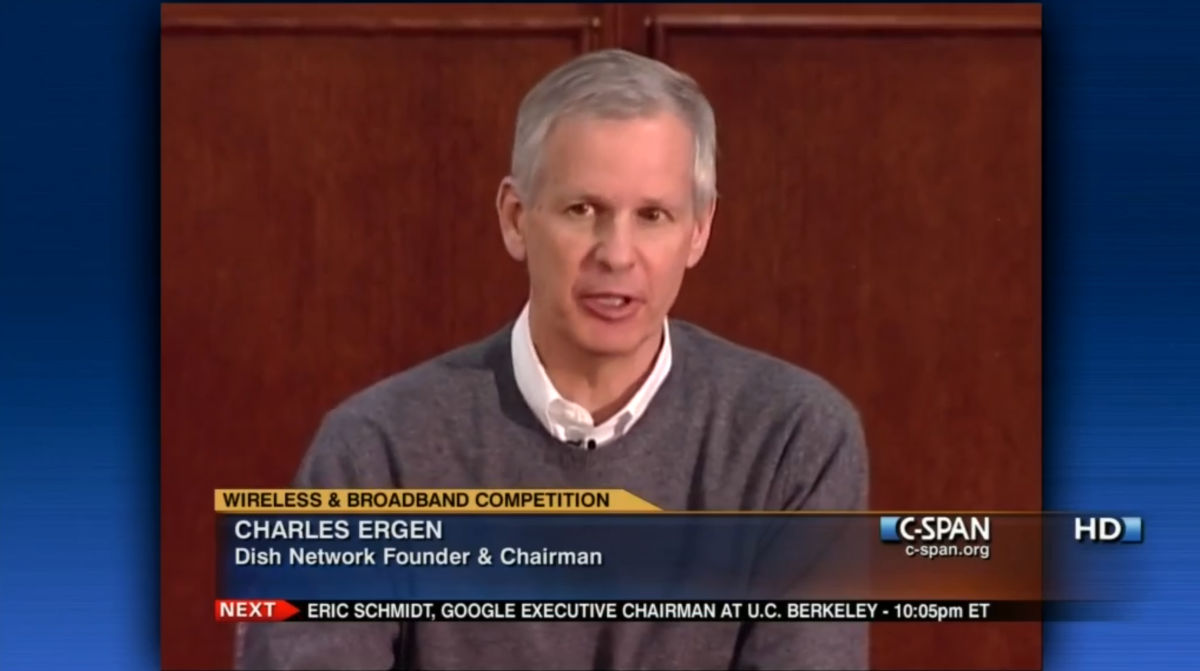 Dish Network founder and chairman Charles Ergen is launching a new blank-check investment firm with the goal of raising $1 billion through an initial public offering (IPO).
The shell company was revealed this week in a S-1 filing made with the U.S. Securities and Exchange Commission (SEC).
According to the Denver Business Journal, Ergen will launch CONX Corp. with an intention of raising $1.1 billion through an IPO. The company will be listed on the Nasdaq, a stock exchange popular with technology and communication firms.
CONX Corp. is being operated as a "special purpose acquisition company" or SPAC, a type of company where funds are raised through an IPO for a future merger or acquisition with another company. SPACs are informally known as blank-check companies within the financial industry.
Funds raised through the IPO are held in an escrow account until a merger, acquisition or some other type of transaction closes. That closure must happen within 24 months or funds are returned to investors.
Ergen, the co-founder and chairman of satellite TV company Dish Network, is also the founder and chairman of satellite technology company Echostar Corporation. Dish Network's domestic properties were spun off from Echostar in 2008.
CONX Corp.'s chief executive was named in the S-1 filing as Jason Kiser, the current treasurer of Dish Network and a close colleague of Ergen's for more than three decades.
In the filing, Ergen and Kiser said the "selection process will leverage our management team's broad and deep relationship network, unique industry experiences and proven deal sourcing capabilities to access a broad spectrum of differentiated opportunities."
"This network has been developed through our management team's extensive experience and demonstrated success in building businesses through organic growth and realization of strategic opportunities in the [telecom] industry," the filing said, adding that Ergen and Kiser would likely continue to have fiduciary duties to both Dish Network and Echostar while running CONX Corp.
With the support of Ergen and other Dish Network executives, the satellite television company has been aggressively acquiring wireless spectrum for a forthcoming mobile phone and broadband data service. Earlier this year, the company acquired the prepaid phone company Boost Mobile from Sprint Corporation following a merger between Sprint and T-Mobile.
Rumors have swirled in recent weeks of a possible acquisition of AT&T's satellite unit DirecTV by Dish Network, though prior merger attempts proved futile following intense federal regulatory scrutiny. Analysts say a Dish Network-DirecTV merger, for the most part, no longer makes financial sense as cord-cutters increasingly move away from traditional pay TV services in favor of cheaper streaming options.