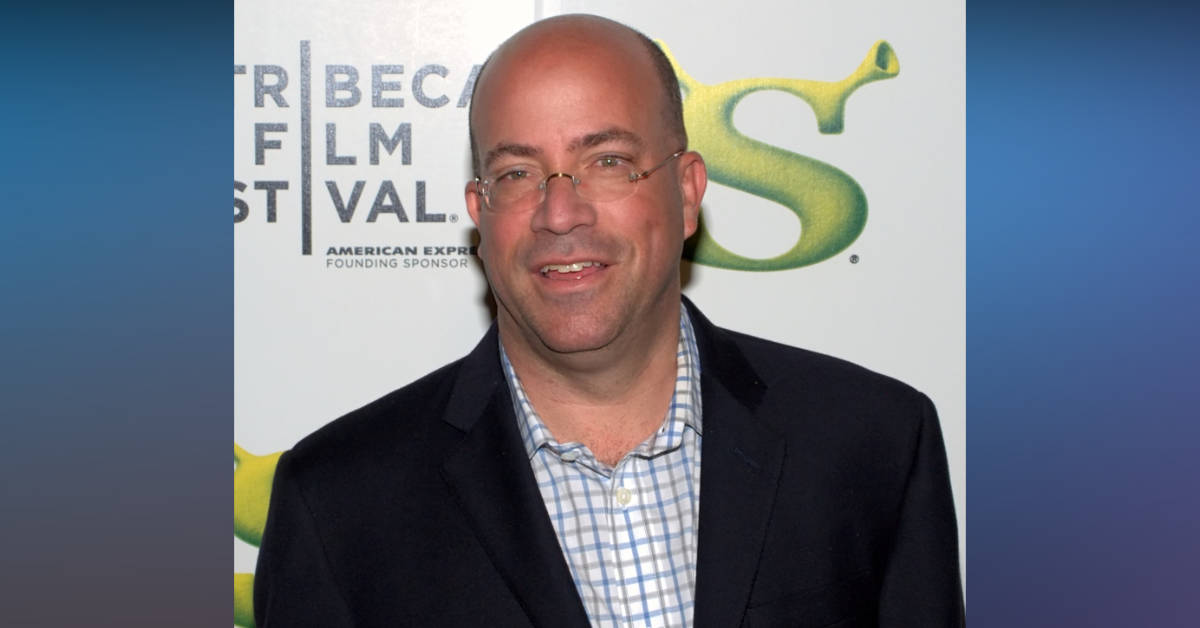 Executives at AT&T's entertainment subsidiary WarnerMedia are preparing for the likelihood that the top boss at CNN, Jeffrey Zucker, will depart the network sometime next year.
Speculation about Zucker's possible departure began earlier this year with a report published by The Information and started to gain more momentum after a similar report appeared in entertainment magazine Vanity Fair last week.
Zucker's contract doesn't end for at least another year, according to sources who spoke with The Information, but he has experienced friction among the ranks at AT&T since the phone company acquired CNN's parent Time Warner in 2018.
In an interview with the Wall Street Journal last month, Zucker dodged a question about whether or not he would sign another contract to stay on as CNN's top executive, saying he would table that decision until after the election. To some, his comment appeared to tie his future career with the network on whether or not real estate mogue turned reality star Donald Trump would secure a second term in office.
Zucker had a lot of reason to condition his future career choice on Trump's success or failure at the ballot box: After departing his long time home at NBC News, Zucker became president of CNN's domestic and international businesses in 2013. For three years, the company had little to show for the promotion — it drew online mockery from colleagues and viewers alike after Zucker directed both channels under his watch to provide rolling coverage of a missing Malaysian Airlines plan for months (at one point, a news anchor questioned if the plane could have been swallowed by a black hole).
Then, Trump ran for — and won — the highest office in the land. For Zucker, it was an opportunity to cash in on Trump again: At NBC, he green-lit "The Apprentice," a reality series that would star Donald Trump on its first season as a boardroom boss who challenged fledgling business professionals to random tasks and summarily fired them one by one as the season progressed (Trump's presence was not supposed to be permanent, but he convinced Zucker to let him stay on as the show's permanent host).
From late 2016 on, Zucker encouraged an environment at CNN where news reporters, anchors and commentators antagonized Trump at every opportunity. The channel covered Trump's every move, word, cough and sneeze 24 hours a day, 7 days a week. The strategy worked: Trump reviled CNN and its employees, and viewers flocked to the network, giving CNN a sizable ratings boost — its first in years — and making Jeff Zucker a household name among cable TV enthusiasts.
Next year, Trump will be evicted from the White House. When that happens, Zucker will lose the primary punching bag that made CNN a cable news darling over the last four years. And with it, the channel will no doubt scramble for another scandal that will draw in as many viewers as Trump did.
It might be too much work for a media executive who had nothing to show for his effort at CNN until Trump came along. Speculation is at an all-time high that Zucker will leave the network when his contract comes up for renewal. Though he's offered no confirmation that's the case, executives at WarnerMedia are preparing for his possible — and likely — departure, so much so that they're already putting in place a strategy to re-organize CNN's operation in a way that would erect a wall between the news channel's editorial and business operations. (In its current form, CNN is somewhat of an outlier in how the channel is run — most broadcast, cable and other media outlets already have a separation between the news side and the business side of things. One notable exception: Fox News.)
Zucker's impending exit has also fueled speculation about the fate of CNN itself. Earlier this month, Fox Business Network reporter Charlie Gasparino said Trump's election loss would spur AT&T to sell the news network because it "does not have Donald trump to kick around anymore and their ratings will take a hit."
"This rumor is real," Gasparino said, though he offered no evidence to prove it. His claim, which was made on Fox's top-rated opinion program Tucker Carlson Tonight, was not reported anywhere else.
Last week, AT&T WarnerMedia chief executive Jason Kilar said Gasparino was wrong and that AT&T had no intention of selling CNN.
"I think we are just getting started," Kilar said.
Zucker may soon have to get started at a new job, too, though it's not clear what his future might hold in a post-CNN world.