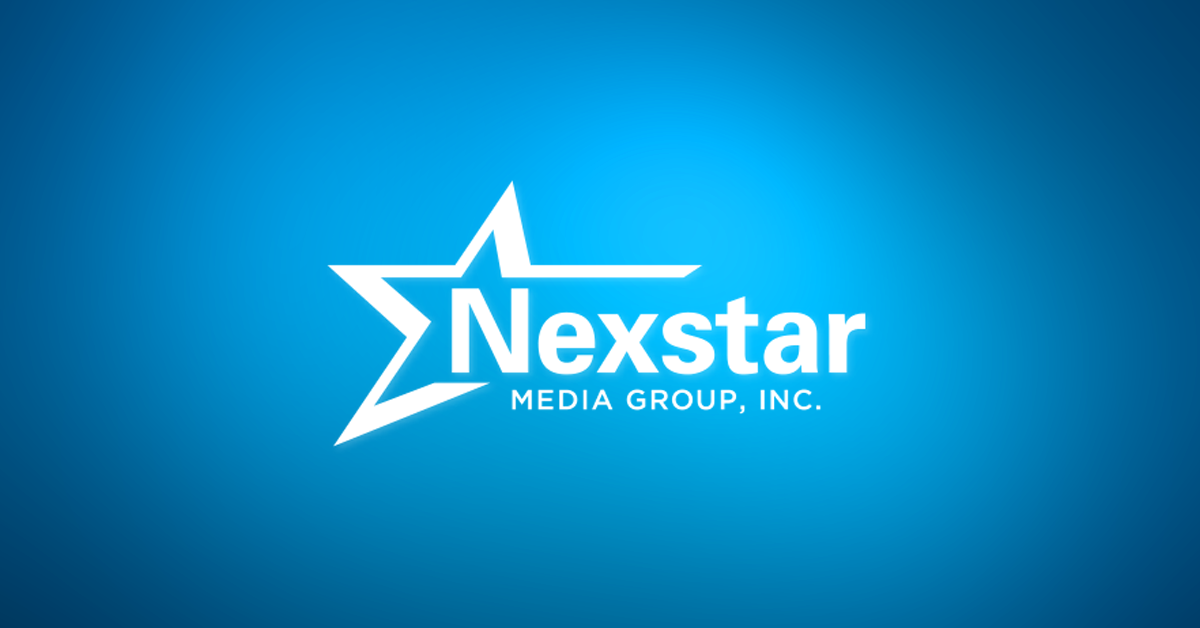 Nexstar Media Group escalated its fight with Dish Network on Friday, accusing the satellite TV service of threatening to yank its broadcast channels at a time when it says viewers are more engaged with critical local news than ever before.
In a press release, Nexstar says millions of viewers across more than 115 regional television markets face losing its broadcast channels on December 2 if it is unable to extend its distribution terms with Dish Network.
Negotiations between Nexstar and Dish Network have been ongoing since July, the broadcaster said, but Dish Network lit the fuse that started the public fight between the two companies when it issued a press release on Thanksgiving Day that accused Nexstar of setting the stage for what it described as the "largest local station blackout in TV history."
Dish Network said Nexstar wanted $1 billion in carriage fees in exchange for the right to distribute the 164 stations to the satellite company's 12 million pay TV customers. Executives also said Nexstar conditioned carriage of its local channels on the satellite service also distributing WGN America, which it described as a "low-rated channel."
Dish Network has carried WGN America in the past, but it says the channel now offers "syndicated re-runs found on other Dish stations" as well as a national news program "that can be accessed for free online."
On Friday, Nexstar executives said it was demanding "the same fair market rates it offered to other large distribution partners," though it didn't reveal exactly how much each pay TV company was asked to cough up for the right to carry Nexstar programming. Nexstar also didn't confirm Dish Network's claim that it asked for $1 billion in re-transmission fees, but it did say the satellite company threatened to drop WGN America.
"Despite generating nearly $11 billion in revenue during the first nine-months of this year and completing a billion-plus dollar acquisition of a wireless company, Dish has proposed rates that go significantly backwards," a Nexstar spokesperson said in a statement on Friday. "Dish has a history of holding its subscribers hostage during negotiations with content providers…and the satellite provider's recent slew of local blackouts is creating an enormous local news [drought] for many communities impacting million of viewers during the pandemic and this critical time for the country."
If Dish Network moved forward with its decision to drop the channels, its customers would still have access to Nexstar's 164 local ABC, NBC, CBS and Fox-affiliated stations, but they would have to watch them with an antenna or pay for a streaming TV service on top of their Dish Network subscription.
Once a rare occurrence in the pay TV industry, carriage disputes between programmers like Nexstar and distributors like Dish Network have become commonplace as programmers seek to generate additional revenue for their channels to cover the cost of local news, sports and other shows. Those fee increases typically result in higher cable and satellite TV bills for customers, and distributors have started to take a hard stance against fee increase requests as they lose more customers to cheaper streaming options.
Some of those streaming services once leveraged the trend of higher bills in the cable and satellite TV space to capture customers for themselves, offering rock-bottom prices in exchange for many of the same top-tier cable networks found on Dish Network and other systems. But programmers didn't cut them a deal to carry their channels, and services like YouTube TV, Hulu with Live TV and AT&T TV Now were thought to have lost money with every customer they signed on. Over the last few years, those services have raised their fees to offset the losses, prompting some subscribers to question whether they should switch back to traditional cable and satellite.
Dish Network has been more aggressive than its rivals in trying to keep programming prices low while dropping channels it deems to be less valuable or too expensive. In 2019, Dish Network dropped more than two dozen regional sports channels acquired by Sinclair Broadcasting Group, and in public comments made earlier this year, the company's co-founder and chairman Charlie Ergen hinted the networks might never come back to the platform.
In addition to the regional sports networks, Dish Network has allowed agreements with AT&T WarnerMedia (HBO), Mission Broadcasting, the E. W. Scripps Company and the National Football League to lapse. In the case of HBO, the satellite company opted not to continue discussions over terms to bring the multiplex premium movie network back to its satellite and Sling TV customers.
Nexstar on Friday illustrated Dish Network's carriage strategy as an act of aggression that the company said puts revenue over loyal customers.
"Dish has reaped the benefit of paying significantly under market re-transmission consent fees to Nexstar while consistently instituting rate increases to its subscribers," a spokesperson said. "Given the exponential viewership of the Nexstar programming relative to other programming that Dish over-spends for to the detriment of its subscribers, Nexstar's request is reasonable and consistent with the cost of such programming in similar markets."