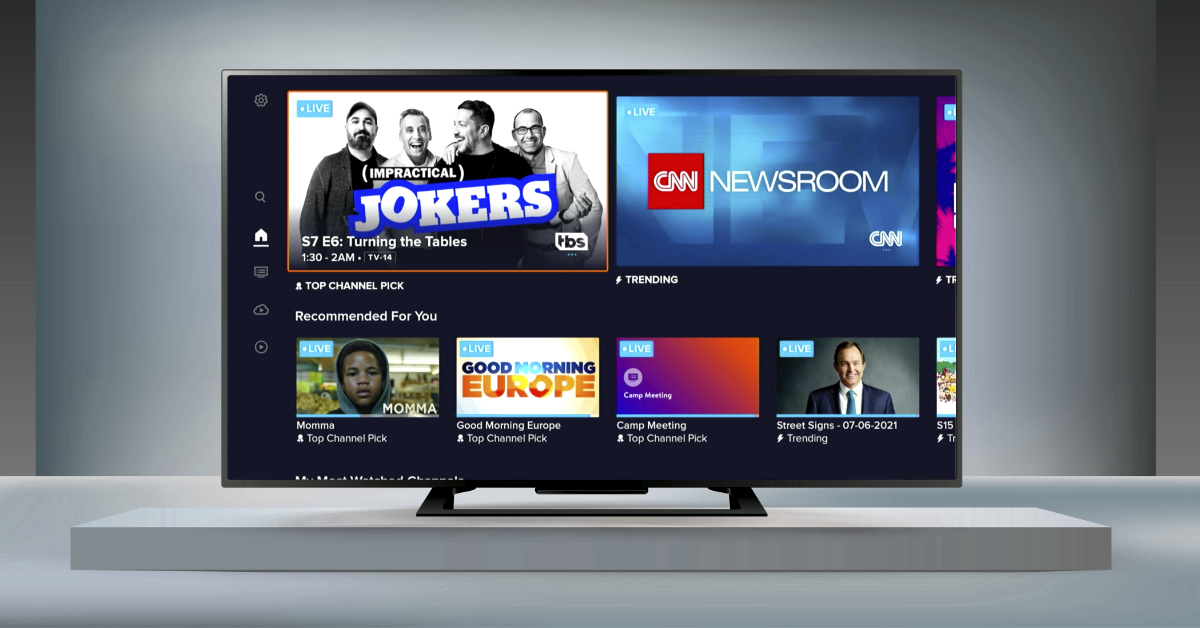 Dish Network will move forward with a price increase for existing subscribers of its streaming television service Sling TV.
The move comes after Dish Network raised the price on its base packages "Sling Blue" and "Sling Orange" from $30 a month to $35 a month earlier this year.
At the time, Dish Network said the price increase would not affect current customers who subscribe to either package until at least August. Now, the company is pushing ahead with plans to roll out the price increase to long-time customers, starting August 1.
In an e-mail sent to affected customers, Dish Network said the price increase was intended to offset higher programming costs charged by its partner networks.
"Sling fights hard to keep your price low, but programmers continue to charge us more for the content we deliver to you," the message said.
Each of Sling TV's base packages consists of channels from ViacomCBS, Discovery Networks, AMC Networks, AT&T WarnerMedia and A&E Networks. The Sling Orange package contains channels offered by the Walt Disney Company, including ESPN, Disney Channel and Freeform, while the Sling Blue package contains channels offered by Fox Corporation and Comcast's NBC Universal. (FX and FXX, channels once owned by Fox, remain exclusive to the Sling Blue package).
Both packages can be combined at a cost of $50 a month.
As part of the price increase, Dish Network expanded its base cloud DVR storage space from 10 hours to 50 hours. Customers can grab up to 200 hours of cloud DVR storage space for a separate fee.
Despite the price increase, Sling TV remains one of the cheapest way to get a mixture of general entertainment, cable news and sports channels without subscribing to a costlier cable or satellite package. Its closest competitors are Hulu with Live TV, YouTube TV and Fubo TV, all of which start at $65 a month.