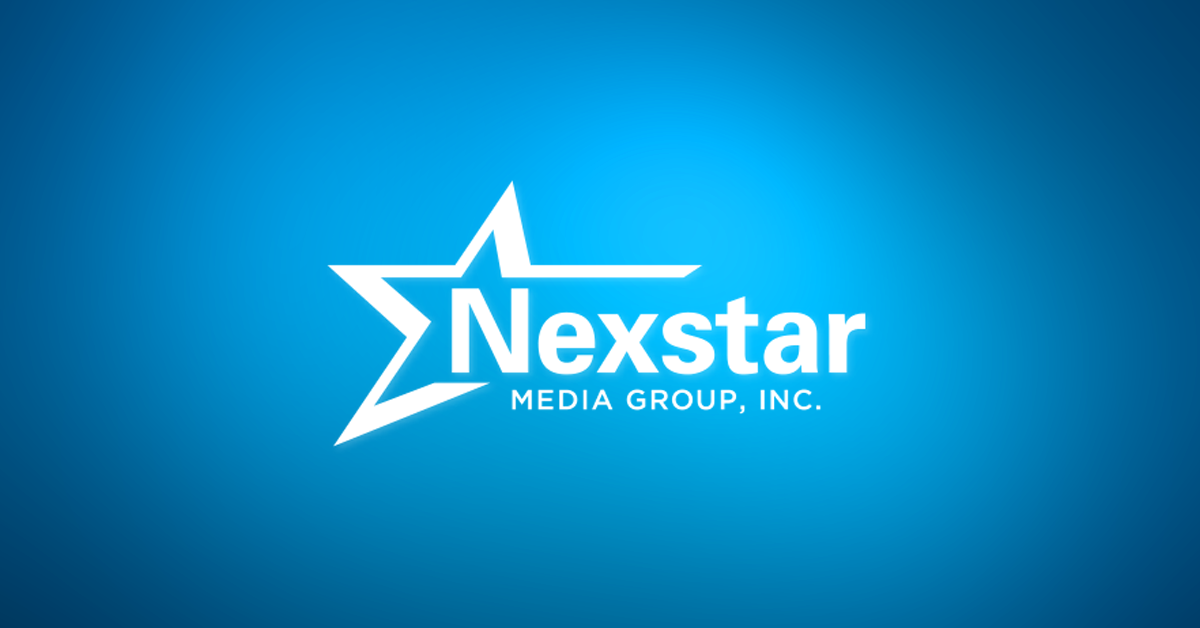 Nexstar Media Group reported more than $5.2 billion in revenue for 2022, fueled in large part by an uptick in political advertising across local television stations during that year's midterm election cycle.
On Tuesday, the company said its political advertising revenue grew more than 1,000 percent to $505 million for 2022, up from 45.2 million reported in 2021.
Core advertising, which does not include political-related messaging, decreased 2.5 percent in 2022 compared to the previous year, with Nexstar reporting $1.718 billion in revenue.
Distribution revenue — which other companies call "affiliate fee" revenue, or the amount charged to cable and satellite companies for the privilege of offering Nexstar's channels to pay TV customers — increased 4 percent in 2022 to $2.571 billion, outpacing its core and political television advertising revenue by $666 million, according to an analysis of Nexstar's earnings report by The Desk.
It is the latest media company to report affiliate fee revenue outpacing traditional advertising revenue. Both Fox Corporation and TEGNA have reported similar activity, according to reports published by The Desk over the last few months.
On a conference call with investors and reporters, Nexstar's CEO Perry Sook said the company was in "a very strong negotiating position" when it comes to current and future retransmission consent deals with cable and satellite companies. Now, Nexstar wants to add Internet-based cable alternatives like YouTube TV, Hulu with Live TV and Fubo TV to that list.
Those negotiations could come soon, as Nexstar says its contractual agreements with some cable, satellite and streaming cable alternatives will be up for renegotiation between this year and next year.
While Nexstar may believe it's in a good negotiating position, some cable and satellite companies have elected to drop local broadcast stations and cable channels when programmers demand more in fees. Those fees are ultimately passed on to cable and satellite customers in the form of higher bills, which have led to a trend known as "cord cutting" where customers drop expensive pay TV packages for cheaper online options.
On Tuesday, Nexstar's Chief Revenue Officer Tom Carter acknowledged that cord-cutting hurt Nexstar's quarterly subscriber count, with the company logging a decline in subscribers "to the mid-single digit range." Part of that decline was attributed to a recent move in which Fubo TV dropped several Nexstar-owned CBS affiliates, which could happen on other platforms.
Had cable and satellite companies not shed customers, and if Fubo TV had been allowed to continue carrying the Nexstar-owned CBS affiliates, Nexstar would have posted an increase in distribution revenue, Carter said.
That situation was largely of Nexstar's own making: In late January, Fubo TV dropped CBS affiliates owned by independent broadcasters like Nexstar after the CBS affiliate board rejected a proposal by Paramount Global to continue negotiating carriage on streaming cable-like TV services on their behalf. Nexstar participates on the CBS affiliate board, as does several other companies like Sinclair Broadcast Group, Hearst Television and TEGNA.
The local stations were replaced with a national feed of CBS daytime, prime-time and late-night programming, which allows Fubo TV subscribers to continue watching shows like "Survivor, "NCIS," "The Price is Right" and "The Late Show with Stephen Colbert," but not local news or syndicated programming that are carried on affiliated stations.
On Tuesday, Carter said distribution revenue growth will remain relatively stagnant until it is able to resolve the issue with Fubo TV. A slight uptick in that revenue may be attributed to the CW Network, of which Nexstar recently acquired a majority stake, Carter said. Nexstar negotiates carriage of its only national cable channel, NewsNation, separate from its local TV stations and CW.
While it might hurt short-term revenue growth, Carter affirmed that allowing Nexstar and other independent station owners the ability to negotiate directly with streaming services was the best avenue forward.
"We firmly believe that we should control our own destiny with regard to the [streaming services], instead of allowing the network to negotiate on our behalf," Carter said. "Given the lack of regulation in the digital world, it's important that we remain united as an industry. … Contrary to the networks narrative, the [streaming services] want local news and local content because it's sought out by the viewers. In line with our historical approach, we will not be accepting any deals that discount the value of our content, our stations deliver to these platforms."