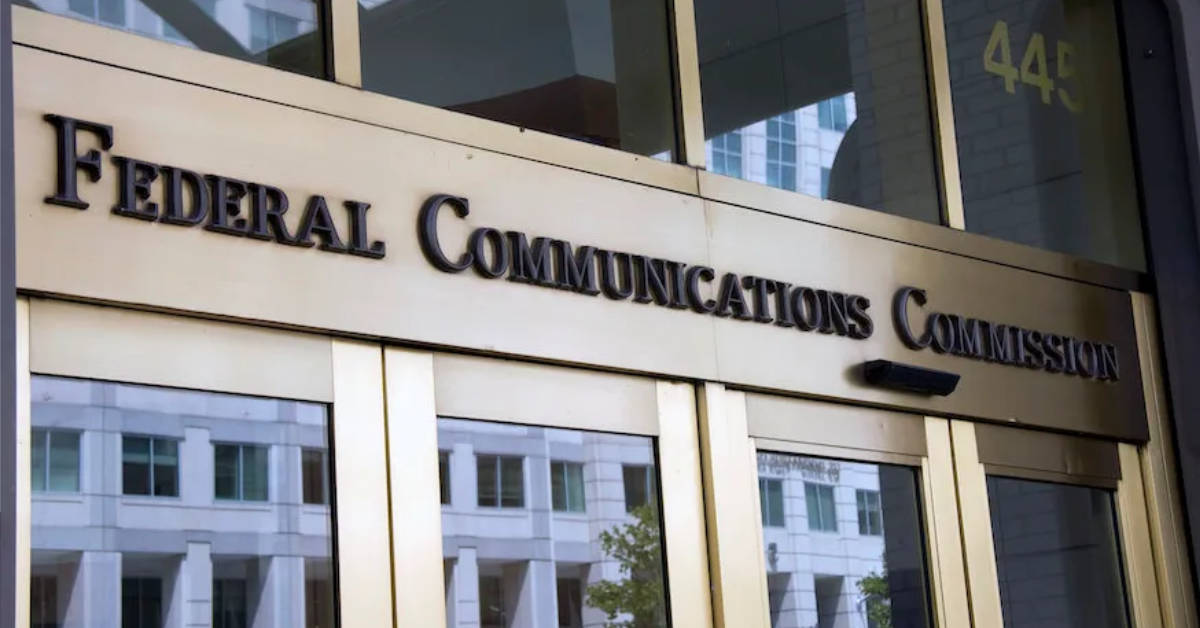 The Federal Communications Commission (FCC) issued a rare order this week that stripped a radio station owner of his broadcast license after he was convicted of a sex crime.
On Wednesday, the FCC said Roger Wahl, 71, "lacks the qualifications to be or remain a commission licensee" in connection with his Pennsylvania radio station WQZS (93.3 FM) following a criminal case brought several years ago that ended with Wahl pleading guilty to one felony and four misdemeanor counts.
According to court documents reviewed by The Desk, Wahl was arrested after police determined he placed hidden cameras in a woman's home, then secretly took photos of the victim in various states of undress. Wahl later uploaded some of the pictures to an online dating profile, where he baited unsuspecting men into visiting the woman's home.
Prosecutors also charged Wahl with attempting to conceal evidence after he tried to delete the nude images of the woman once he learned she had spoken to police.
In mid-2020, Wahl admitted to using a communications facility to commit a crime — a third-degree felony in Pennsylvania — and four misdemeanor charges of privacy invasion, illegally distributing intimate photos without permission, evidence tampering and reckless endangerment. He was sentenced to three years of probation.
The following year, the FCC's Media Bureau started administrative proceedings against Wahl to determine if he was still fit to hold a broadcast license for WQZS (in addition to owning the station, he also works as the station's programming manager and on-air morning show host).
According to the FCC, Wahl chose to represent himself during the administrative proceedings. This created problems when he failed to turn over evidence through the discovery process as required. The FCC said he also didn't comply with procedural orders issued by an administrative law judge who was overseeing the case.
Last May, the administrative law judge ultimately concluded that Wahl "was not participating in the proceeding at the necessary level to render it a meaningful exercise of opportunity for a hearing that had been afforded to him," the FCC said. The judge ultimately decided Wahl "had waived his right to a hearing, terminated the hearing proceeding" and referred the case back to the FCC.
The hearing process was Wahl's opportunity to demonstrate to the FCC that he was still fit to hold a broadcast license — which the federal government views as a privilege that comes with conditions, not a right that is absolute.
Broadcast licenses are required to operate on certain radio frequencies in the United States, including full-power, commercial stations on the conventional AM and FM radio bands (the same applies for most television stations). A person having a criminal conviction won't necessarily disqualify them from getting or keeping a broadcast license, but the FCC does weight it as a factor when considering whether to approve, reject or revoke a license.
In this case, the FCC said Wahl's sole felony count — that he used a communication facility to commit a criminal act — was enough to disqualify him from holding a broadcast license. (It wasn't clear from the order if the communication facility used by Wahl was connected to WQZS, the station he has owned and operated for more than 30 years.) The agency said if Wahl's license for WQZS was up for renewal today, that element alone would be used to deny it.
But the FCC said other elements were also considered in choosing to revoke Wahl's license now, including the particular facts of the criminal case as a whole — that he not only used a communications facility to commit a crime, but that his crime was one involving actual harm to another individual. To make matters worse, before he was convicted, he took a number of steps to try to conceal his actions and evade personal responsibility, the FCC affirmed.
"The facts surrounding his conviction for identity theft show him to be deceitful both because he concealed a camera in the victim's bathroom and because he then impersonated his victim on an online dating site," the FCC said in its order on Wednesday. "His conviction for unlawful dissemination of an intimate image also shows him to be untruthful, as he assumed the victim's identity when disseminating her image—and these same deceitful acts formed the basis for his conviction for recklessly endangering another person. Further, his conviction for tampering with evidence by attempting to conceal his earlier misdeeds buttresses the conclusion that he is untruthful and lacks the character to be a licensee."
The decision to revoke the license doesn't have immediate effect — the station is still listed as "licensed" in the FCC's public information database — because Wahl has 30 days to file a request for reconsideration of the agency's decision. If Wahl files a petition within that time frame, the FCC will suspend the revocation until a final order is made.
Less clear is whether WQZS can continue as a station if the FCC ultimately holds firm on its decision to revoke Wahl's license. In the past, the agency has said it won't approve the transfer or sale of a license to another person or company once it has been cancelled or revoked, which means the station could ultimately go off the air in a few months if the FCC upholds its order.