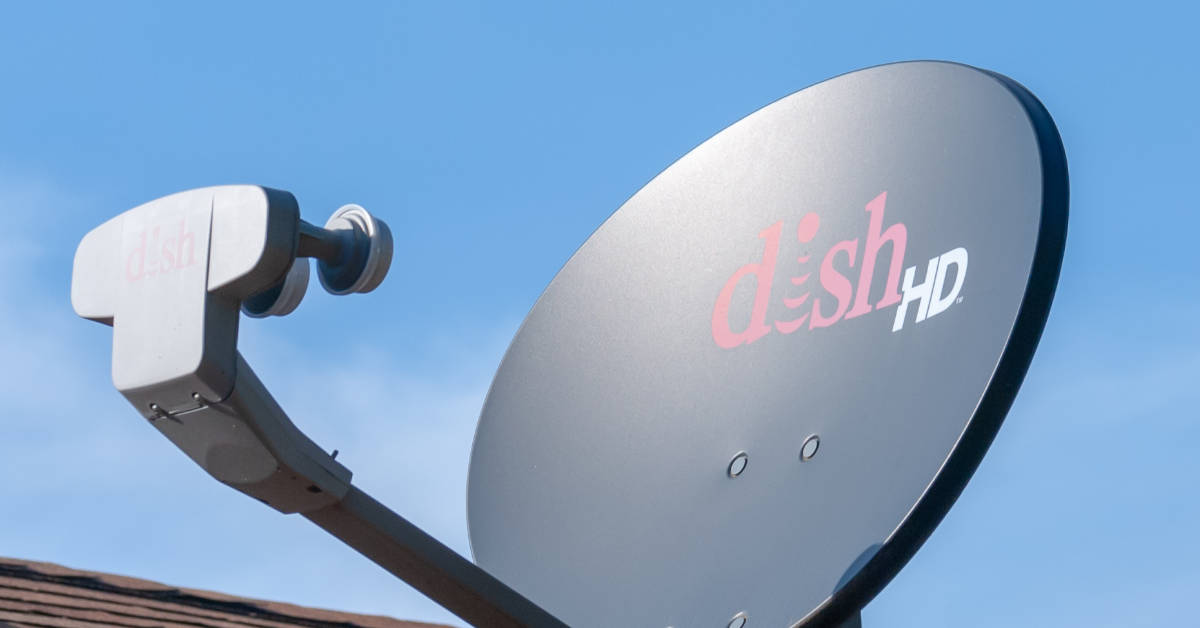 Dish Network saw nearly 300,000 pay television subscribers leave its two core products during the second financial quarter of the year, the company revealed on Tuesday.
During a three-month period that ended June 30, Dish saw 294,000 pay television customers leave, according to the company's latest financial disclosure report. Around one-third of its subscriber loss was attributed to its streaming service Sling TV, which saw 97,000 customers depart.
The figure marks a significant acceleration from the 257,000 pay TV customers who left during Q2 2022. As of June 30, Dish had 6.9 million satellite television subscribers and around 2 million Sling TV customers, the company said.
Despite losing customers, Dish said its average revenue per user climbed to $104.70 for the quarter, up around $3 compared to the same period last year. The figure excludes Dish's free, ad-supported streaming service, called Sling Freestream, which is not incorporated into its pay TV count.
The loss of subscribers impacted Dish's overall revenue, which clocked in at $3.912 billion for the quarter, a decline of 7 percent compared to last year. Service revenue was $3.723 billion during Q2, down 7.5 percent on a year-over basis. The company's operating income was $206.3 million, a decline of 70 percent compared to the $692.94 million reported in Q2 2022, while net income was reported at $200.3 million, down nearly 62 percent.
---
By the Numbers: Dish Network Q2 2023
Service revenue: $3.723 billion (-7.5%)
Operating income: $206 million (-70%)
Net income: $200.3 million (-61.7%)
Dish Network subscribers: 6.901 million (-11.4%)
Sling TV subscribers: 2.003 million (-8.83%)
Dish TV subscriber loss: 197,000 (-2.47%)
Sling TV subscriber loss: 97,000 (+145%)
Dish & Sling TV subscriber loss: 294,000 (1080%)
Dish & Sling TV ARPU: $104.07 (+2.73%)
Dish Wireless subscribers: 7.725 million (-1.81%)
Dish Wireless subscriber loss: 188,000 (-10.4%)
Dish Wireless ARPU: $36.37 (-4.04%)
(Source: Dish Network Q2 earnings report; percentages are on a year-over basis)
---
Lower profit was blamed in part on higher expenses, including ever-rising fees that local television stations and cable networks charge for the privilege of offering their channels to Dish customers.
"We expect these costs to continue to increase due to contractual price increases and the renewal of long-term programming contracts on less favorable pricing terms and certain programming costs are rising at a much faster rate than wages or inflation," Dish said in a statement on Tuesday. "In particular, the rates we are charged for retransmitting local broadcast channels have been increasing substantially and may exceed our ability to increase our prices to our subscribers. Going forward, our margins may face pressure if we are unable to renew our long-term programming contracts on acceptable pricing and other economic terms or if we are unable to pass these increased programming costs on to our subscribers."
Dish also said it spent around $30 million addressing the aftermath of a February cyberattack that left many of its websites and customer support systems offline for weeks, though it incurred the majority of its expenses related to the cyberattack during its first financial quarter.
The company's ongoing efforts to build out a fifth-generation (5G) wireless network isn't improving matters. On Tuesday, Dish said its wireless business lost 188,000 subscribers during Q2, to end with just over 7.7 million customer accounts. The loss brought Dish Wireless revenue down to $938 million for the quarter, a dip of 11 percent compared to Q2 2022.