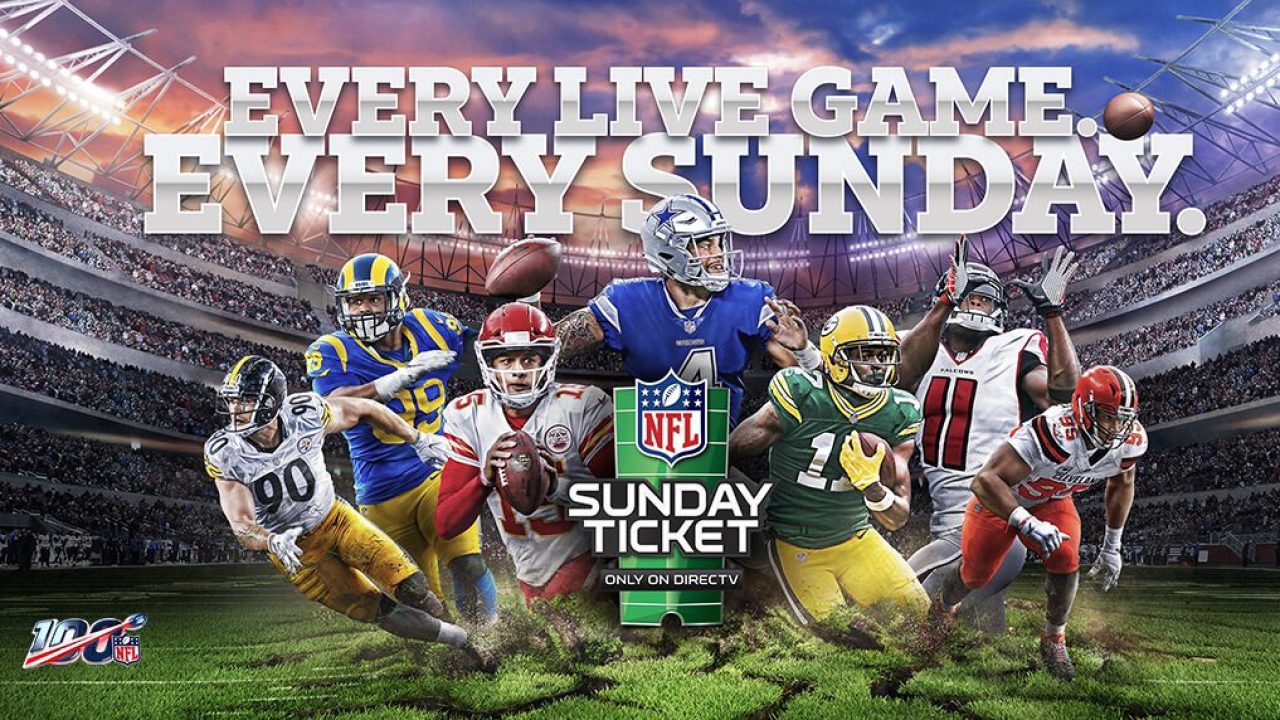 The popular NFL Sunday Ticket sports package could wind up with a new home in less than two years.
According to a report, AT&T subsidiary DirecTV may not pursue a contract renewal with the National Football League for the sports package that allows football enthusiasts to watch live, out-of-market games broadcast on distant CBS and Fox broadcast stations.
DirecTV signed an eight-year deal with the NFL for the programming package in 2014, one of the last steps before the satellite service was fully acquired by AT&T. The phone company completed its purchase of DirecTV one year later for more than $67 billion.
In recent months, AT&T has re-aligned various aspects of its entertainment operations as it works to reduce millions of dollars in debt stemming from its purchases of DirecTV and entertainment juggernaut Time Warner (now WarnerMedia).
According to the Sports Business Journal, AT&T has signaled an interesting giving up its exclusive rights to the NFL Sunday Ticket, a move that could allow it to join forces with companies like Amazon Prime Video for a broadcast-digital hybrid offering.
John Ourand, the author of the Sports Business Journal story, said AT&T may be willing to part ways with the package altogether, setting up the possibility that it could find another home for the first time since it launched in 1994.
Comcast's Peacock, Disney-controlled ESPN and the sports-centric streaming service DAZN are among the companies and services interested in bidding for NFL Sunday Ticket when the league opens up the process early next year, according to Ourand who cited unnamed sources. Amazon Prime Video has also signaled an interest in bidding for the service.
None have started formal discussions with the NFL over the package, Ourand said.
The asking price for NFL Sunday Ticket could be higher than the $12 billion AT&T paid for it seven years ago, according to analysts, because the package is expected to primarily focus on digital distribution. Viewers got a taste of this when AT&T broadly offered access to NFL Sunday Ticket over the Internet without a DirecTV subscription this year; previously, the streaming version of NFL Sunday Ticket was reserved for customers who lived in apartment buildings or other structures where DirecTV's satellite service was unavailable.