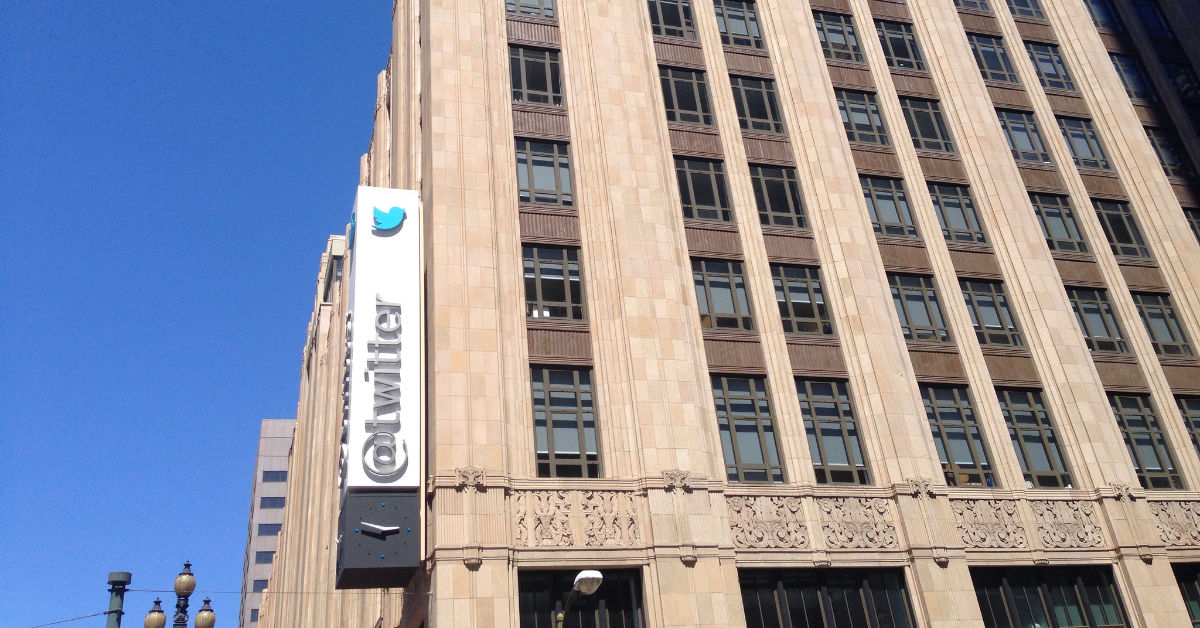 Shares of Twitter dropped more than 10 percent on Monday on the first day of trading after the social media website banned President Donald Trump over the weekend.
A Twitter spokesperson said Trump's ban came amid concern that some of his comments could lead to more violence over the coming weeks after a riotous attack against the U.S. Capitol last Wednesday.
Trump's account was suspended late Friday evening. It was not clear if he would be allowed back on the platform in the future. Accounts associated with Trump, including the official account used by the U.S. President "@POTUS" and an account used by his official campaign team "@TrumpTeam," were also suspended Friday night amid allegations that Trump was using them to circumvent his suspension.
Twitter had been lenient with Trump and other world leaders, granting them a broad exemption to its trust and safety policies that largely prohibit incendiary rhetoric. The social media website has been criticized for years for turning a blind eye to those tweets; executives defend those moves at the time by saying they wanted to provide a global platform for dialogue and debate.
But after the U.S. Capitol attack on Wednesday, Twitter and other companies said Trump's rhetoric had finally crossed a line — one they were unwilling to ignore.
"Our public interest framework exists to enable the public to hear from elected officials and world leaders directly. It is built on a principle that the people have a right to hold power to account in the open," a Twitter spokesperson wrote in a blog post published late Friday. "However, we made it clear going back years that these accounts are not above our rules entirely and cannot use Twitter to incite violence, among other things. We will continue to be transparent around our policies and their enforcement."
Twitter was not alone in its rebuke of the president: Facebook said it had blocked Trump from posting new content to his verified social media page, though previous posts remained available as of Monday morning. Google, Instagram, Spotify, retail platform Shopify and payment processor Stripe also cut ties with Trump and his campaign in the days following the Capitol attack.
None of those companies faced a financial backlash as much as Twitter did on Monday, with its stock price briefly dipping by 10 percent before slightly recovering by early afternoon trading.
As of 1 p.m. Eastern Time, Twitter's stock price was trading around $48.70 a share, a 5 percent drop compared to Friday's close.
On Sunday, the San Francisco Chronicle newspaper reported city officials there were bracing for a possible protest at Twitter's global headquarters. On Monday, police began placing barricades around the building that houses Twitter's offices on Market Street as a precaution.
"SFPD has been in contact with representatives from Twitter, [and] we will have sufficient resources available to respond to any demonstrations as well as calls for service city-wide," Officer Adam Lobsinger, a San Francisco Police Department spokesperson, wrote in an email.
Lobsinger said police would respect "the public's right to First Amendment expression of free speech" should a protest form.