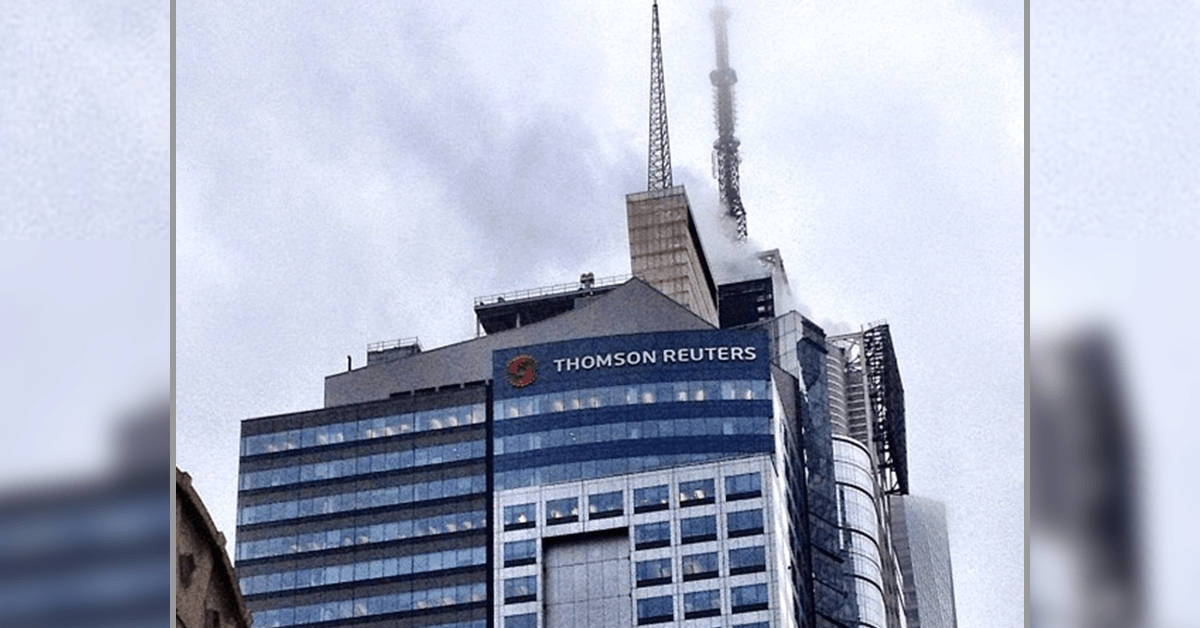 A diversity report commission by the global news outlet Reuters revealed the company has a long way to go to achieving actual diversity within its own newsroom.
The report found more than nearly two out of three journalists working in Reuters' American newsroom are male, while that number increases slightly for the company's newsroom in the United Kingdom.
Overall, journalists identify as either male, straight, white or some combination of the two, the report concludes. In the United States, 8 out of 10 journalists in Reuters' newsroom identify as white, the report says.
The report released on Tuesday was the first time Thomson Reuters, the parent company of Reuters, released information on its own newsroom employees.
"At Thomson Reuters, we have made fostering an inclusive culture of world-class talent one of our top three global priorities," Steve Hasker, the chief executive of Thomson Reuters, said — without irony — in a statement.
In the past, Thomson Reuters has been criticized for providing technology to law enforcement groups that assist in the surveillance and capturing of undocumented citizens living and working in the United States. Civil liberties groups say mass surveillance technology like the kind produced and sold by Thomson Reuters furthers oppression of minorities in the United States and around the world.
Last month, a group of activists filed a lawsuit in federal court alleging Thomson Reuters had illegally gathered and sold their personal information in violation of the state's consumer privacy protection laws.
In a press release on Tuesday, executives at Thomson Reuters said that technology helped police officials capture alleged human traffickers during a recent championship football game in Florida.
"Our products, partnerships and people help to uphold the rule of law, turn the wheels of commerce, catch bad actors, report the facts and inform and educate people, companies and communities globally," Hasker said. "From partnering with the world's largest media and technology companies to combat misinformation, to supporting initiatives to stop human trafficking, the work we do strengthens society."
In addition to its shortcomings in racial diversity, the company received poor marks for diversity in other areas, including gender and sexual orientation. The report found that more than 90 percent of Reuters journalists and other newsroom staffers identify as heterosexual across the company. The majority of the company's newsroom executives identify as male, the company said.
Joyce Adeluwoyne-Adams, the company's editor for newsroom diversity, said inclusion at Reuters is "not an initiative, but an ongoing journey."
"Diversity and inclusion remain a strategic priority even during tough times," Adeluwoyne-Adams said.
The company said it is taking several steps toward fostering inclusion and diversity, including allowing employees to join networks for Black, women and LGBTQ journalists and creating "editorial talent councils." It remains to be seen whether those initiatives will actually create a more-diverse newsroom at Reuters, or just the appearance of one.
—
Disclosure: The author of this story worked for Reuters News from 2012 to 2013.