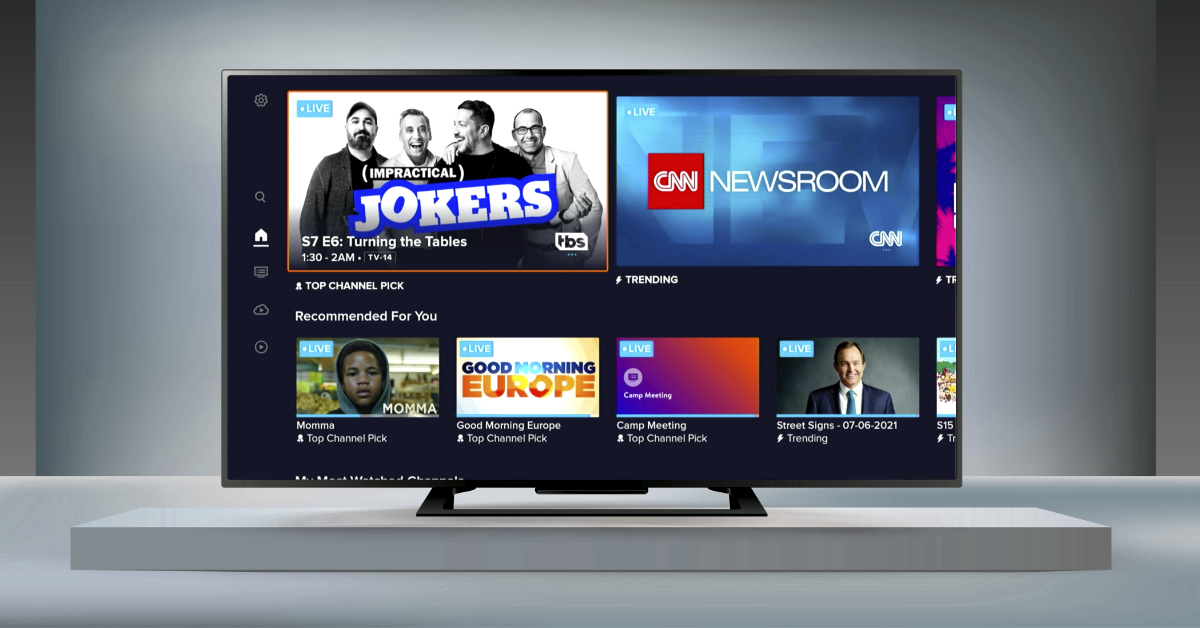 Dish Network says it is not rolling out an immediate price increase on Sling TV customers, despite a recent deal with the Walt Disney Company that has led to a price hike for its traditional satellite service.
On Tuesday, a Dish spokesperson told The Desk by e-mail that the company continues to offer Disney's portfolio of channels split between two base streaming packages — Sling Orange and Sling Blue — at a cost of $35 a month. Disney's sports and legacy family entertainment channels (ESPN, Disney Channel, Freeform) are incorporated into Sling Orange, while channels acquired from 21st Century Fox several years ago (FX, FXX, FXM) are offered in Sling Blue.
Earlier this month, Dish pulled all Disney channels from Sling TV and its Dish satellite service after both sides failed to reach a new carriage deal. The dispute lasted over the course of one weekend before the channels were restored to both services under what was described as a temporary, handshake agreement.
Terms of the new agreement were not disclosed, but it apparently triggered a price increase for Dish's traditional satellite customers, The Desk reported on Monday. Starting November 17, the price of most general entertainment packages will go up by as much as $5 a month, which doesn't include a $12 monthly fee for local broadcast channels. Customers who are currently on a price-lock guarantee promotion won't see any fee increases associated with their packages until their promotional period expires.
Dish didn't specifically say the Disney deal was the reason for the price increase, but a spokesperson alluded to it by telling customers that the cost of programming was one of the most-expensive parts of their business, and that subscribers likely noticed some channels were temporarily unavailable during a recent dispute.
"The fastest growing cost we and all other TV providers have is driven by the cost we pay the programmers," a Dish spokesperson said. "We will continue to work hard for fair deals with these programmers to keep channel costs and the price you pay as low as possible."
Since the programming across Dish and Sling TV is mostly identical, it stands to reason that Dish will eventually raise the price on its streaming customers, too. One way the company might implement this is by merging the Sling Orange and Sling Blue packages into a single offering for new customers: Currently, customers can subscribe to both Sling Orange and Sling Blue for $50 a month, but new customers might be forced to take that tier of service, albeit at a slightly lower price (possibly as low as $45 a month). If that happens, current customers might be "grandfathered" in to their Sling Orange or Sling Blue package for another year or two.
For the time being, though, Dish says Sling TV customers aren't affected by any price increase, and customers can continue to choose between Sling Orange and Sling Blue.