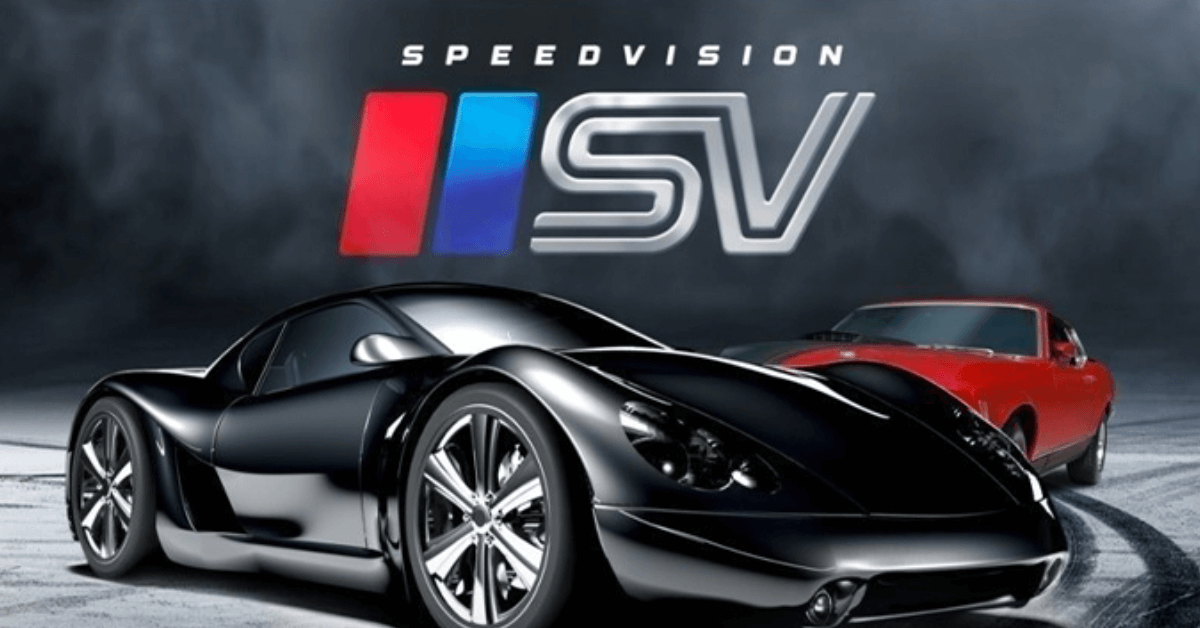 A cable television magnate and a professional wrestler have teamed up to revive a broadcast outlet dedicated to automobiles and motorsports.
Later this year, the now-defunct cable channel Speedvision will return as a free, ad-supported streaming channel on a handful of platforms, including TCL Channel, LocalNow, Redbox Free TV, Plex and a forthcoming service to be launched by MyBundle.TV.
The revived Speedvision will be overseen by Robert Scanlon, a cable television executive who was one of three co-founders behind the original pay television network that launched in the mid-1990s. The cable version of Speedvision was acquired by News Corporation, then the parent company of Fox, in the early 2000s and rebranded as "Speed," which ultimately became Fox Sports 1.
The new Speedvision will be backed by a superstar board of advisors, including former World Championship Wrestling entertainer Bill Goldberg, auto racing businessman Rick Hendrick and ad industry sales guru Joe Abruzzese.
"Speedvision's leadership team has an established track record of delivering viewership, revenue and growth," a spokesperson said in a statement.
Speedvision will debut with more than 500 hours of original content focused on motorsports and automobiles. Goldberg will also fill the role of on-air talent, as will a suite of other television and car racing personalities, including Wayne Carini, Mark Worman, Stacy David, Ant Anstead and Ray Evernham.
"I've been a Speedvision superfan since the 90s, and it's still my favorite network of all time," Goldberg said. "It's a timeless brand that represents all the best from the world of vehicles."
Scanlon echoed that enthusiasm, calling the original cable channel "the best media brand ever offered to the auto enthusiast."
"Those fans still see it as the high-water mark in the genre," Scanlon affirmed. "I know from first-hand experience that the team of content creators and strategic partners that we've enlisted for the new Speedvision will match and build upon the legacy of the original, which has been imitated many times but never equaled."
Shows that are expected to stream on Speedvision include:
AmeriCARna, hosted by NASCAR crew chief Ray Evernham, promises to take visitors on a guided tour of the most iconic cars ever built.
Aviation, a documentary series that explores the history of aviation and aircraft, proves that Speedvision is all about vehicles, whether they're on land or not.
Gearz, hosted by expert customizer Stacey David, dives into the creation of Hot Rods and other high-end cars from mere street vehicles.
Radford Returns, a docuseries exploring the history of Harold Radford, a company that built custom, high-end vehicles for moguls, celebrities and others. Ant Anstead, the former co-host of "Wheeler Dealers," and former Formula One World Champion Jensen Button will present the program.
Talking Classic Cars, hosted by Wayne Carini, is a show about classic cars.
What's in the Barn? is like "Storage Wars," but for motorcycles.
No precise date has been set for Speedvision's launch, but the company has a website where viewers can drop their e-mail address to be notified when the channel is available.