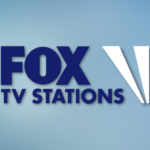 Fox Broadcasting announced on Thursday it will acquire seven local television stations from Sinclair Broadcasting Group for $910 million.
The nine stations are currently owned by Tribune Broadcasting, and the deal is contingent upon Sinclair completing its planned takeover of the company later this year.
The stations affected are:
KCPQ-TV (Channel 13) in Seattle
KDVR (Channel 31) in Denver
KTXL (Channel 40) in Sacramento
WJW (Channel 8) in Cleveland
WSFL (Channel 39) in Miami
KSTU (Channel 13) in Salt Lake City
KSWB (Channel 69) in San Diego
Fox had long been rumored to be a suitor for some of the stations Sinclair would acquire under its deal with Tribune. In April, Sinclair said it would divest the stations in an attempt to gain regulatory approval for its takeover of Tribune.
All of the stations slated to be purchased by Fox are affiliates of the network except WSFL in Miami. It is unclear if WSFL, currently affiliated with the CW, will switch to Fox if the deal closes. If so, it could deal a huge blow to current Fox affiliate WSVN (Channel 7), which is owned by Sunbeam Television — a major affiliate change would be the second to impact the company after NBC yanked its programming from Sunbeam's Boston station WHDH (Channel 7) in 2016.
Fox, which has local broadcast rights to National Football Conference football games, has moved aggressively to purchase stations in markets served by NFC teams. In 2014, Fox solicited Tribune Broadcasting for Seattle station KCPQ in an attempt to enter the Seattle market. When Tribune rebuffed the bid, Fox announced it would purchase a low-power television station and threatened to move its network affiliation off KCPQ. Ultimately, both sides reached an agreement. Sinclair said on Wednesday KCPQ would be one of the stations sold to Fox after its deal with Tribune closes.