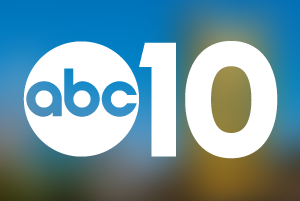 Samantha Cohen, the news director at Sacramento's ABC affiliate, will be leaving the station at the end of the month, according to numerous reports.
Cohen's departure comes as TEGNA-owned KXTV (Channel 10) continues to struggle with a shift from a traditional news operation into one that focused on producing content suited for quick consumption across digital platforms.
Cohen joined KXTV from KTXL (Channel 40), Sacramento's Tribune-owned FOX affiliate, where she was hired to produce news for the station's fledging morning news program. Though the show didn't gain ground during her time as producer, she was eventually promoted to the role of lead digital content editor, overseeing KTXL's website and social media platforms.
KXTV hired Cohen in 2015 to oversee digital properties at the ABC affiliate. One year later, the station promoted her to the vacant role of news director, which was retitled "director of digital content."
During her time as the station's news manager, Cohen retooled the station's news broadcasts with an emphasis on short-form storytelling and pre-produced news packages. Live broadcasts were cut, and so too were numerous positions filled by legacy broadcasters; under Cohen's tenure, veteran news anchors Cristina Mendonsa and Dale Schornack opted not to renew their contract. Numerous other long-time behind-the-scenes employees left the station due to a mixture of in-house and corporate initiatives, sources told The Desk.
Cohen's initiatives failed to find an audience on any platform: The station's 11 p.m. newscast, rebranded "Late News Tonight," often came last in the ratings. The station's website, redesigned once under Cohen's tenure as part of a larger effort across the company, drew marginal traffic compared to competing websites by other broadcast and print news outlets.
Though she fell short of drawing a significant amount of interest to the broadcast and digital news properties, Cohen was apparently able to sell her efforts to her new employer, Colorado-based Rocky Mountain Public Stations. There, an email circulated praising Cohen for her "success working with department heads to create unique sales client opportunities and engaging marketing campaigns."
"Nearly all those decisions were, and continue to be, based on metrics; sources include Nielsen Research, Scarborough, Facebook analytics, Google Analytics, Omniture, and other market research," the email said.
At Rocky Mountain Public Stations, Cohen will serve as the station group's chief content officer, presumably overseeing all content created by the broadcaster. The station group includes PBS member stations in Denver (KRMA, Channel 6), Grand Junction (KRMJ, Channel 18) and Durango (KRMU, Channel 20).
Cohen's family is no stranger to public media; her husband, Neil Cohen, has worked as a marketing producer and editor for Sacramento's PBS member station KVIE-TV (Channel 6) since September 2010. It was not clear if he would be joining her in a role at the public broadcaster.
Cohen's departure and new job was first reported in April by talent firm Rick Gevers & Associates. She is expected to start in her new role next month.
---
Disclosure: The author of this piece worked with Cohen during her time at KTXL.