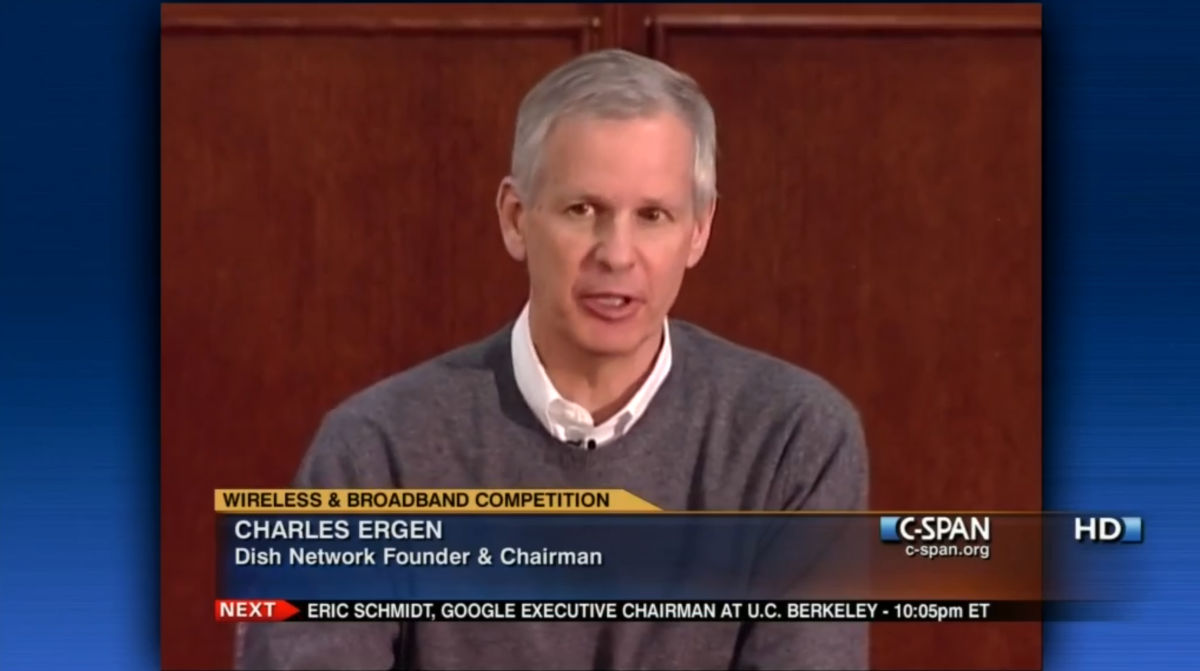 Two years ago, satellite company Dish Network spent nearly $1.2 billion acquiring wireless company Boost Mobile from T-Mobile and Sprint and its sought to build out its own wireless network.
Now, Dish is reportedly exploring ways to divest Boost Mobile to a blank check firm created by the satellite giant's co-founder.
The reports lean on a filing made with the Securities and Exchange Commission (SEC) this week called CONX Corp., a special purpose acquisition group (SPAC) launched two years ago by Dish co-founder Charlie Ergen.
The filing said Dish executives had been holding "preliminary discussions…regarding a potential initial business combination involving Dish's retail wireless business," suggesting CONX would acquire some or all of Boost Mobile if such a deal is approved.
In a statement, a Dish spokesperson told industry trade publication Fierce Wireless that the company "regularly evaluate[s] ways to enhance our business."
"As part of this process, we are in regular dialog with interested parties who may assist us in accomplishing our goals, including recently preliminary conversations with CONX Corp.," the spokesperson said. "There can be no assurance that these preliminary discussions will lead to a transaction, nor as to the structure or terms of any such transaction."
The spokesperson declined to provide additional information to Fierce Wireless, saying it would withhold further comment "unless and until those discussions conclude in an agreement as to a transaction."
Fierce Wireless noted that any deal would likely be subject to intense regulatory scrutiny. Dish's acquisition of Boost Mobile was part of a multi-prong trade between the company, T-Mobile and Sprint that was intended to satisfy federal regulators who conditioned a merger between T-Mobile and Sprint on the divestiture of Boost to a separate party.
The idea at the time was that regulators were more amenable to a merger between T-Mobile and Sprint, so long as another company stepped in to build out and launch a fourth wireless competitor. Dish, which holds a significant amount of wireless spectrum licenses that could be used for mobile phone service, agreed to build precisely that network.
Instead, Dish has continued to support Boost Mobile while it builds out a 5G network entirely from scratch. The service, called "Project Genesis" launched last year in Las Vegas and required the purchase of a $900 handset made by Lenovo's Motorola.
This year, Dish nearly missed a deadline imposed by the Federal Communications Commission (FCC) that required it to provide wireless service to 20 percent of the country. At the last minute, a Dish spokesperson affirmed Project Genesis was available in over 120 cities and was compatible with one other phone and a wireless hotspot.
Initial reviews of Project Genesis have been lukewarm, with tech website The Verge saying the service feels like it "isn't for the general public."
Dish has also been embroiled in a public spat with T-Mobile after the former announced it would sunset it third-generation (3G) wireless network. T-Mobile said the move was intended to better serve customers on their 4G LTE and 5G networks, but Dish argued that the strategy violated its purchase agreement because Boost customers with older devices would no longer be supported on the network.
Dish eventually signed a pact with AT&T that the company said would help provide "enhanced coverage" to Boost customers and subscribers of Dish's other wireless companies, Ting and Republic Wireless.