The 2022 FIFA World Cup is set to kick off from Qatar on Sunday, with 32 teams competing in 64 matches for the men's world championship.
The World Cup is dubbed the most-prestigious tournament in the world, and FIFA is estimating around 5 billion people will tune in for one or more matches this year.
The World Cup is typically held during the Northern Hemisphere's summer months, but was delayed this year to mid-November due to Qatar's hot summer climate.
This year's domestic telecast rights are held by Fox Corporation for matches with English commentary, and Comcast's Telemundo for matches with Spanish commentary. Most popular matches will be aired on Fox and Telemundo's free broadcast channels, which means most viewers will be able to pick up the games with a simple, over-the-air antenna.
Those who need an antenna should strongly look at Mohu's line of Leaf antennas. The Mohu Leaf line was the original — and heavily imitated — line of flat-style antennas. They affix nicely to a wall or window, and blend seamlessly with most home decor. They're an attractive and elegant way to get free broadcast TV, though picking the right antenna is crucial.
The Mohu Leaf Metro antenna ($25 at Amazon) is the best flat antenna for people who live in major cities or close to their broadcast towers. Suburban dwellers and those in rural areas need a little more juice, which the Mohu Leaf Plus amplified antenna ($50 at Amazon) is more than capable picking up a signal from miles away.
Antennas are good options for people who want to watch matches as they air on Fox or Telemundo. But they're not the best option for people who want to save matches to watch at a later time, or for people whose nearby terrain makes it difficult to receive Fox or Telemundo signals. They're also not going to give viewers access to every World Cup match, since some matches will only stream on Fox and Telemundo's cable channels.
For those viewers, a streaming cable TV alternative is the best way to watch the 2022 FIFA World Cup: Many offer cloud-based DVRs that allow users to schedule and record shows, movies and sports for later viewing, and nearly all of them cost less than a traditional cable or satellite package. Even better, there's no commitment — start the service during the World Cup, then cancel when you're done.
Here's a look at the best streaming services that offer live access to every match from the 2022 FIFA World Cup in English and Spanish, with the top option being the cheapest (consider all the options, though — some may have additional channels or features that you might like).
---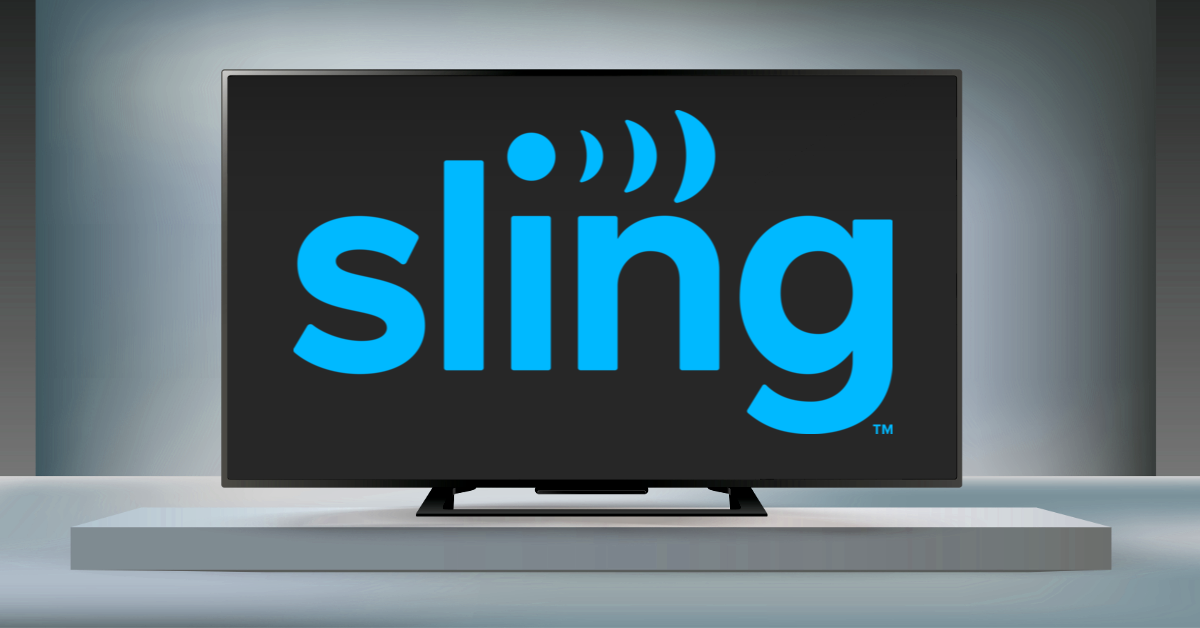 1. Sling TV
Cost: $40 a month (Sling Blue package has Fox)
Free trial: Sometimes
Number of channels: 31-41 channels, depending on base package
Cloud DVR: 50 hours for free, 200 hours for extra fee
Get it: Click or tap here
Sling TV is the CHEAPEST way to watch every match from the FIFA 2022 World Cup without cable or satellite. The Sling Blue package contains local Fox stations and affiliates in some areas, and offers access to Fox Sports 1, where some World Cup matches will be aired live. For matches airing on Fox Sports 2, Sling subscribers will need to add the Sports Extra package at a separate cost of $11 a month.
Right now, Sling TV has a promotion where new subscribers can score a 50 percent discount off the base Sling Blue plan for one month, bringing the total cost down to $31 when Sling Blue is paired with the Sports Extra package. That's a great deal for streamers who want access to every World Cup match this year — just be sure to cancel before the end of the promotional period.
Sling TV is available across a wide number of devices, including popular streaming platforms (Roku, Amazon Fire TV, Apple TV, Android TV/Google TV), on smart TV sets (Samsung, LG, Vizio, etc.), game consoles, phones, tablets and on computers.
---
2. Vidgo
Cost: $60 a month
Free trial: Sometimes
Number of channels: Over 110 in base package
Cloud DVR: Very limited, depends on plan
Get it: Click or tap here
Streamers who want access to every 2022 World Cup match without the headaches of add-on packages or limited promotional pricing should take a serious look at Vidgo.
The service offers over 110 live channels of sports, news, entertainment and lifestyle programming, including local Fox stations in every market across the country as well as Fox Sports 1 and Fox Sports 2. It also offers access to ESPN, the Big 10 Network, Pac-12 Networks, ACC Network, the Longhorn Network and a bunch of other live sports channels.
Vidgo's normal price of $60 a month is less than $10 more than Sling TV's non-promotional pricing for its base and sports extra packages — yet it offers around three times as many live channels.
While Vidgo has a cloud-based DVR, it's not as robust as some of its competitors — unlike Sling TV, which offers 50 hours of DVR storage for free, Vidgo only offers 20 hours in its base package for the first 90 days. This won't be a huge deal to people who mostly watch live sports, but soccer matches do tend to run a bit long, and customers may find themselves erasing matches more frequently to make room for new ones.
Still, Vidgo's pricing coupled with its programming is hard to beat, especially for streamers who are avid sports fans. Most will sign up for Vidgo just to watch the World Cup, and then stay for all the other sports carried on the service.
Vidgo is offered on popular streaming TV devices powered by Roku, Amazon Fire TV, Apple TV and Android TV/Google TV, and via an app that is available on most phones and tablets. Vidgo content can also be streamed on computers.
---
3. YouTube TV
Cost: $65 a month
Free trial: Yes (between 7 and 14 days, depending on when you sign up)
Number of channels: Over 80 in base package
Cloud DVR: Unlimited, saves recordings for 9 months
Get it: Click or tap here
YouTube TV has over 4 million users, and for a good reason: The service offers a good line-up of channels, is accessible on a wide variety of devices and comes bundled with great perks like an unlimited cloud DVR that stores recordings for nine months.
Streamers who want to watch and record every World Cup match have to get YouTube TV. The service offers local Fox and Telemundo stations as well as Fox Sports 1 and Fox Sports 2, which will ensure streamers have access to every match played during this year's tournament.
YouTube TV is widely available across a number of devices, including all popular streaming TV platforms (Amazon Fire TV, Apple TV, Android TV/Google TV and Roku) as well as on phones, tablets and computers. There's even a YouTube TV app for those who stream movies and shows on their Samsung, LG and Vizio TVs without a separate device, so you really can't go wrong with YouTube TV.
---
4. Fubo TV
Cost: Starts at $70 a month
Free trial: Yes (7 days)
Number of channels: Over 140 in base package
Cloud DVR: 1,000 hours
Get it: Click or tap here
Fubo TV was built for live soccer: The streaming service boasts over 140 live channels in its base programming package, which it claims offers more than 100 sporting events each month.
The streamer's base package, which starts at $60 a month, includes local Fox broadcast stations in most areas as well as Fox Sports 1, Fox Sports 2 and other sports-centric channels, including soccer-centric BeIN Sports. It also offers Telemundo and other Comcast-owned Spanish channels, which means soccer fans will have live access to all matches with English and Spanish commentary.
Fubo TV offers a generous 7-day free trial, which gives customers plenty of time to try out the service during the first few days of the World Cup before they're asked to pay for it. If Fubo TV isn't right for you, no sweat — simply cancel before the free trial is over, and move to another service on the list.
Chances are, though, die-hard soccer fans will love Fubo TV enough to stick with it. In addition to FIFA, Fubo TV also carries matches from other international soccer franchises, including UEFA, La Liga, Premier League, MLS, Liga MX and others — all for $60 a month.
Fubo TV used to lag behind its peers in terms of cloud DVR, but the base plan now includes 1,000 hours of recording space, which is more than enough for people who want to record live matches from the World Cup and then play them back at their leisure. Even better: Recordings never expire — as long as you keep your Fubo TV subscription active, you get to choose when you delete them.
Fubo TV is available on Roku, Amazon Fire TV, Apple TV, Android TV/Google TV, XBox, Samsung Tizen, Google Chromecast and other streaming platforms. Fubo TV also has an app for phones and tablets, and content can be streamed through a web browser on desktop and laptop computers.
---
Other Services to Consider
DirecTV Stream: DirecTV stream used to be one of the best values in streaming cable alternates, but a series of price hikes and channel shuffling across packages has eroded a lot of its value. Those package can make watching every World Cup match a confusing endeavor, and it's possible that streamers will have to shell out big bucks simply to stay on top of the tournament. Still, for people who are familiar with DirecTV's interface, DirecTV Stream might be worth the hassle.
Hulu with Live TV: The Disney-owned service offers local Fox and Telemundo stations in its base package of channels as well as Fox Sports 1 and Fox Sports 2. Currently, Hulu with Live TV $70 a month, but the price is going up by $5 in the middle of the World Cup. That said, Hulu with Live TV comes with Disney Plus and ESPN Plus at no extra cost, as well as Hulu's on-demand library (supported by ads), so if you've already got one or all three of those services, it might be worth it.
Peacock: Comcast's streaming service Peacock will carry the opening and closing ceremonies as well as coverage of all 64 matches — but the ceremonies and coverage will be in Spanish. English commentary rights are exclusive to Fox this year, so those who want to watch the World Cup matches in English will have to pick a different service.
Tubi: Fox's free, ad-supported streaming service Tubi will offer replays of most World Cup matches immediately after they air on Fox or the Fox Sports cable channels. Streamers who want live access will still have to buy an antenna fo Fox, or subscribe to a streaming cable alternative to get Fox Sports 1 and Fox Sports 2.
---
Team USA Matches
Just want to root for the home team? Here are the first three matches for Team USA:
Monday, November 21: United States v. Wales (2 p.m. Eastern, 11 a.m. Pacific, FOX)
Friday, November 25: England v. United States (2 p.m. Eastern, 11 a.m. Pacific, FOX)
Tuesday, November 29: Iran v. United States (2 p.m. Eastern, 11 a.m. Pacific, FOX)
Any games where the U.S. advances will also be broadcast on Fox as well, meaning streamers who simply want to stay on top of Team USA's progression will only need to buy an antenna, in most cases. Those who can't reliably receive a Fox signal should consider a streaming cable alternative like Sling TV, Vidgo or Fubo TV.