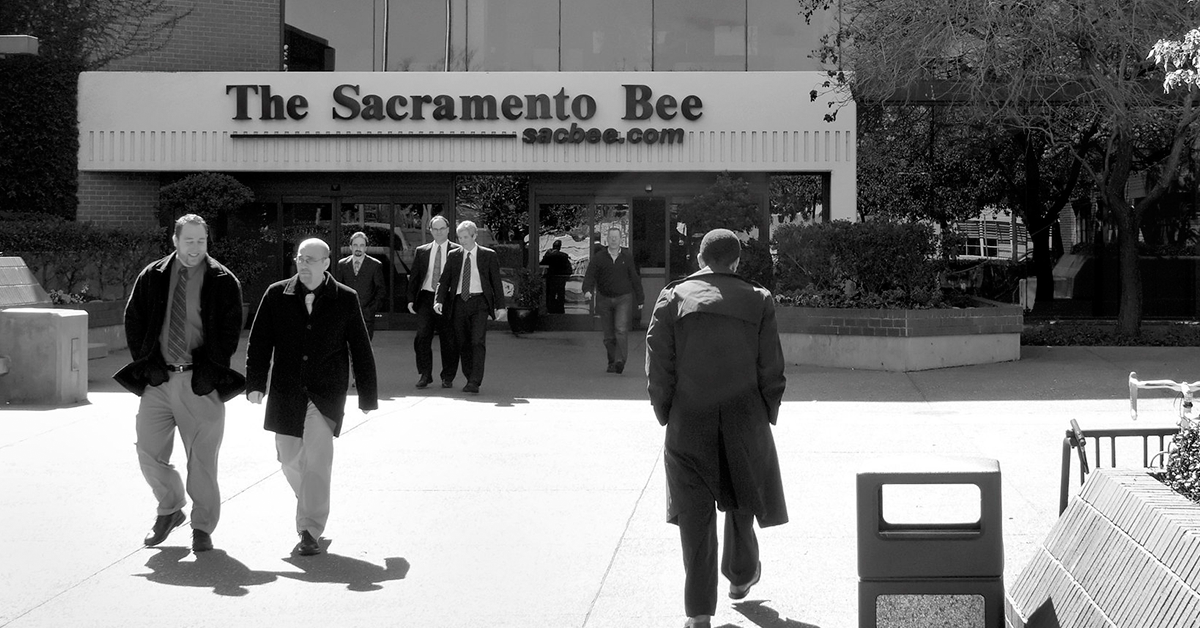 The Sacramento Bee says it is taking applications for a new reporting position that will focus on issues affecting the Black community.
In a job posting spotted by The Desk on Friday, the Bee admitted it has previously pulled back coverage on matters of interest to marginalized communities because of financial issues.
"For years The Bee has covered Sacramento as the region's leading news source," the job listing says. "But for financial reasons, we pulled back in communities that don't typically get needed support from their local news organization, from their leaders and from the city and state we call home."
Now the Bee says it is committed to reporting on these issues, particularly in the wake of mass demonstrations in Sacramento and elsewhere following the death of George Floyd, who was specifically mentioned in the job listing.
"This reporting must also engage directly with the communities it covers, providing a platform for increased dialogue and accountability," the listing said.
The position will require knowledge of public records requests, source building and community outreach to "share with our broad audience of readers the inequities and triumphs of a culture that has long been under-served by the Bee and other traditional media."
"Our education systems are failing and a lack of housing affordability is changing the quality of life for many," the listing said. " These challenges have been exacerbated in our Black communities by decades of policy decisions made at City Hall and the state Capitol. Sacramento has a history of 'redlining,' where banks, white-only community groups and developers determined some neighborhoods were undesirable. Freeways were built through those neighborhoods, fewer trees were planted and decades of poor air quality and asthma followed."
The Bee said the case of Stephon Clark, an unarmed Black man who was fatally shot by Sacramento police officers two years ago, exposed further inequalities within the community. Between then and now, the Bee's parent company, McClatchy, laid off numerous journalists and declared bankruptcy in an effort to become solvent.
This position will be funded through grants and donations as part of a new non-profit, community-based organization that exists within the otherwise commercial McClatchy Company. The Bee and several other newspapers secured a grant from Report for America to hire community journalists late last year.
The decision to hire a reporter to cover Sacramento's Black communities follows a similar one in which the paper signaled interest in hiring reporters and editors to cover Latino and Asian community issues.
Anyone interested in the Black communities reporter can submit an application via the McClatchy jobs website.
—
Got a tip? Get in touch.