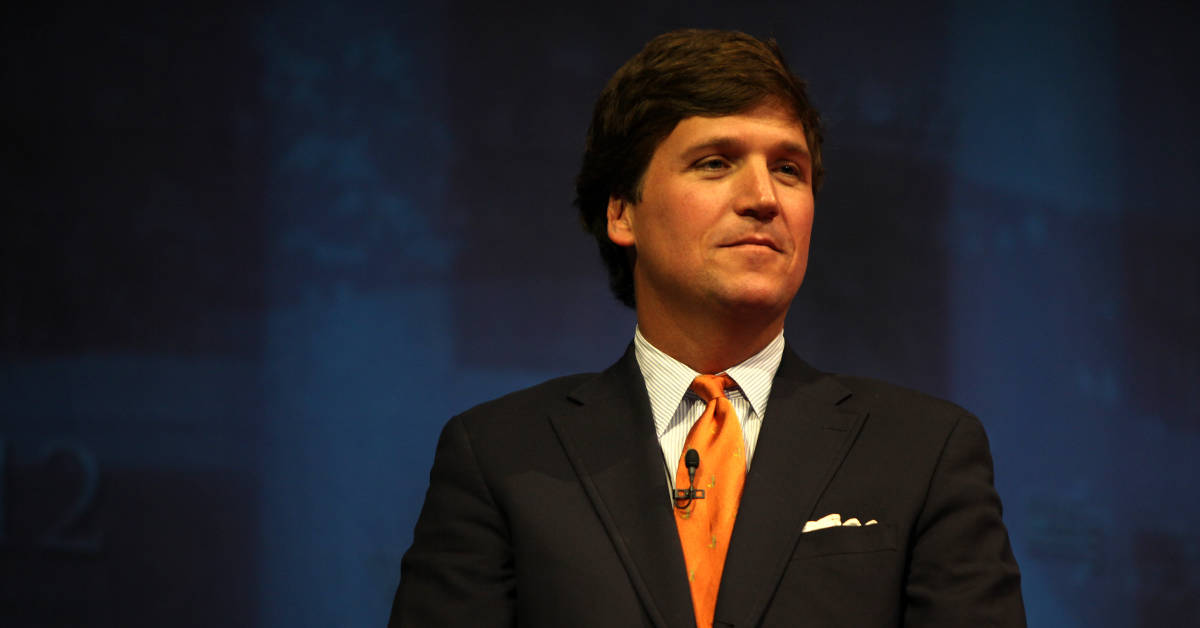 Former Fox News commentator Tucker Carlson was shown the door this week after private messages revealed he disparaged senior management at the network, and had done so for a long time, according to a new report.
The report, published by the Wall Street Journal on Wednesday, indicates Fox Corporation and its executives were more than fine with Carlson's highly-rated prime-time antics where he regularly spouted political-related misinformation and gave credibility to unfounded conspiracy theories, but drew the line at his lack of loyalty and respect for the people who signed his paychecks.
The news story is based on unnamed sources who provided three Wall Street Journal reporters with anecdotes about Carlson's behavior during a highly-publicized defamation lawsuit brought by Dominion Voting Systems against Fox, which was settled last week for $787.3 million, as well as his comments after the lawsuit was settled.
Depositions connected to the lawsuit unearthed a trove of text messages and e-mails that proved Fox News personalities — including Carlson — promoted election-related misinformation and booked guests who spoke to much of the same, while privately acknowledging that conspiracies about a "stolen" election and voting machine irregularities were demonstrably false.
During the course of the lawsuit, attorneys representing Fox convinced a federal judge overseeing the case to redact key information from exhibits that were made public, including a record in which Carlson reportedly used "the c-word" in reference to an unnamed senior manager at Fox News.
The move was intended to save Fox Corporation and its flagship news channel more public embarrassment over the matter, but Carlson was reportedly unimpressed, telling colleagues he hoped the record would have been left unredacted so that everyone could see precisely what he had said.
The matter could prove detrimental to Carlson, who is named as a defendant in a harassment lawsuit brought by former Fox News booking producer Abby Grossberg. According to some reports, Grossberg has recordings from within Fox News that prove Carlson and others contributed to a hostile work environment by disparaging female managers and subordinates, among other things.
Carlson was abruptly fired on Monday, a move that sent shockwaves through the media industry. At the time of his dismissal, he owned the 8 p.m. time slot on cable news, with his program "Tucker Carlson Tonight" achieving the highest ratings in that time slot and placing second overall on most days ("The Five," a Fox News roundtable program that airs earlier in the day, usually had higher ratings that Carlson's show).
The decision to end Carlson's working agreement was apparently made by executives at the highest level, including Fox founder Rupert Murdoch and his son, Lachlan Murdoch, who serves as the company's chairman and CEO.
Carlson learned of his dismissal during a meeting with network management, around 10 minutes before a spokesperson issued a statement confirming his departure.