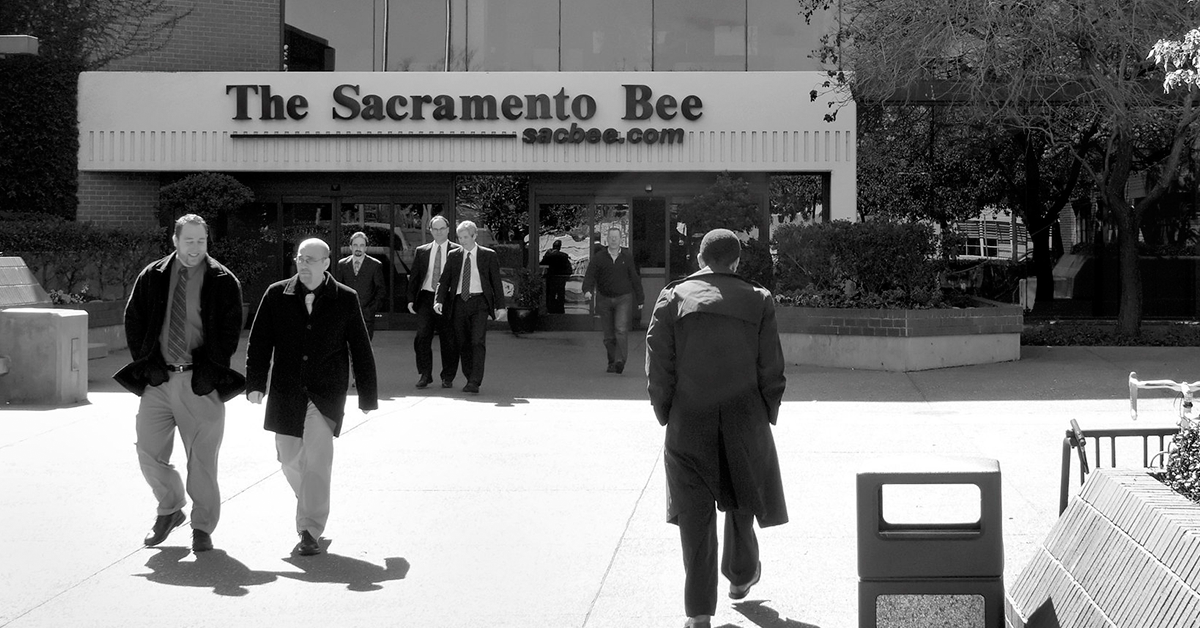 The Sacramento Bee will leave its 2100 Q Street headquarters next summer, a move that is intended to help offset a decline in ad revenue, according to the newspaper's regional editor.
The announcement was made on the Sacramento Bee's website in a story surrounded by more than a dozen digital advertisements, some of which obscured the text of the article when they weren't distractedly animated.
The move comes as many non-essential Sacramento Bee staff had been asked to work from home due to the ongoing coronavirus health pandemic.
"Most of us have been working from our kitchen tables or spare bedrooms since mid-March and our reach has never been greater, with more than 15 million visits to our website each month," Lauren Gustus, the newspaper's top editor and the regional editor for the Sacramento Bee's parent company McClatchy, said in the article.
The local, daily newspaper has been produced and printed from 2100 Q Street in Sacramento since the early 1950s.
The Sacramento Bee and other McClatchy-owned newspapers have struggled in recent years thanks to a  near-lethal cocktail of ad revenue shifting away from print products like newspapers and magazines toward social media platforms and other websites combined with a heavy pension obligation that saddled the company with millions of dollars in debt.
In February, McClatchy filed for Chapter 11 bankruptcy protection, a move that ultimately resulted in the conclusion of a 163-year run of family ownership.  This summer, Chatham Asset Management won an auction and court approval to acquire McClatchy, bringing the Sacramento Bee under common ownership with the National Enquirer and other supermarket tabloids.
Prior to the bankruptcy filing, McClatchy attempted to draw down some of its debt by laying off veteran journalists, consolidating and outsourcing editing responsibilities and reducing print output of its daily newspapers.
None of those moves were mentioned in the statement put out by Gustus on Thursday. Instead, the editor said the Bee continued to focus on delivering quality local journalism to its 30,000 web readers and other print subscribers, albeit from a smaller location and ostensibly on a revised shoestring budget.
Gustus said the newspaper had expanded its newsroom to include the hiring of four community reporters. Those reporters were hired in part thanks to grants and financial handouts from members of the community under a new non-profit community journalism model being trialed at the Bee and other McClatchy papers.
In addition to the closure of its long-time headquarters, Gustus said the Bee will also outsource printing of its daily newspaper to "partners in Northern California." An editor said on Twitter that move will include the transfer of print responsibilities for regional and national newspapers that are distributed in Sacramento. Affected newspapers include localized distributions of USA Today and the San Francisco Chronicle, according to a source.